20 Romantic Things to Do in Dubai for Couples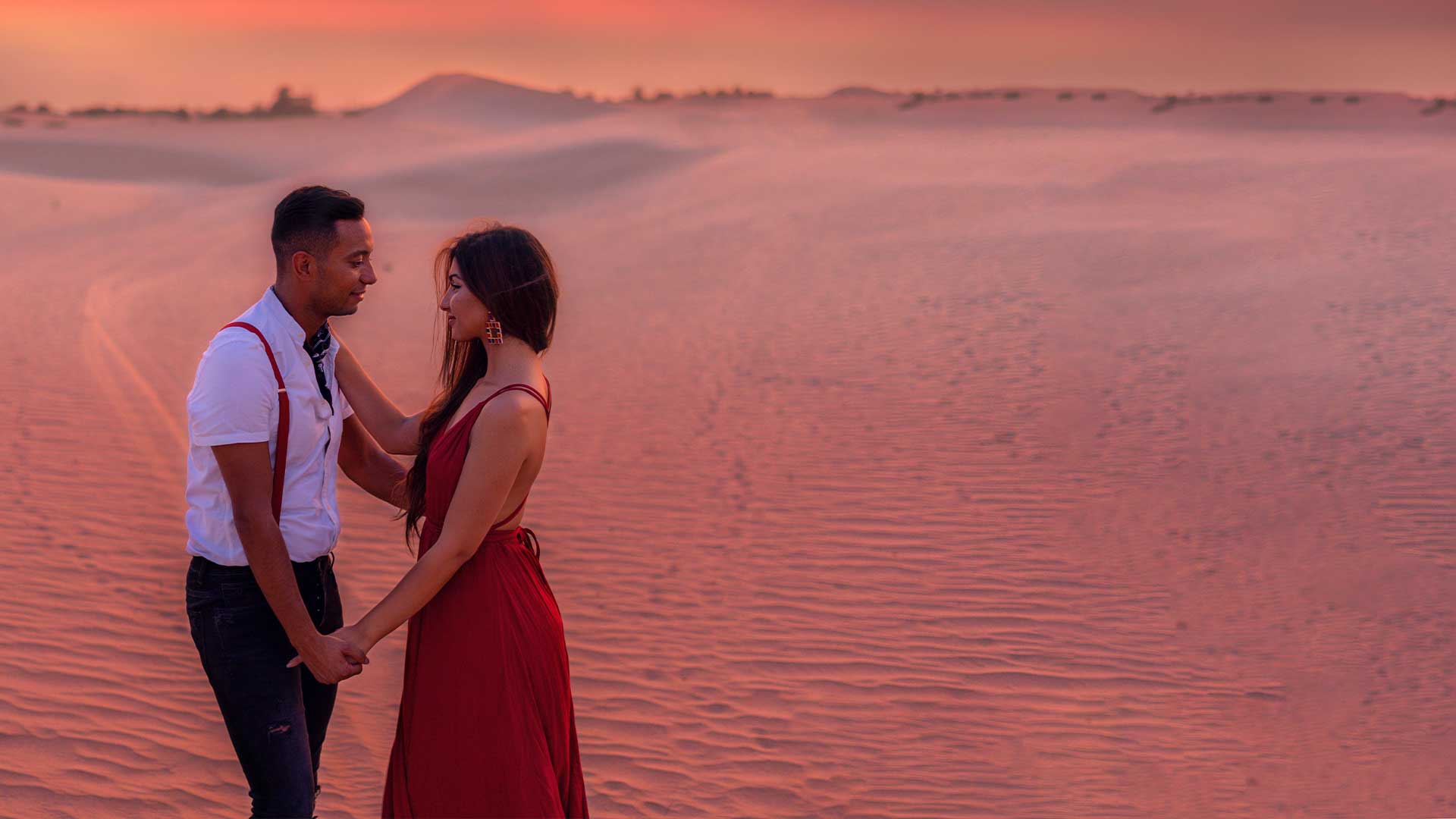 You might not know that Dubai is also spelled as Dubayy, being the Emirate of the United Arab Emirates and a favorite travel destination with a lot of things to do in Dubai for couples. It is barely 52 years old as a city, yet full of history and one of the leading global destinations for travelers.
Dubai is defined by a number of attractions that include the tallest skyscrapers, expansive beaches, and ports. It also enjoys a tolerant environment with major religions such as Hindu, Christianity, and Islam co-existing, with no major focus on religion in the city life.
Climate is perhaps the most favorable for Dubai, with city dwellers enjoying a whole-year hot climate, save January when winter temperatures fall to lows of 15 °C (49 °F).  The hottest month is July when temperatures get as high as 40 °C (104 °F). Couples can be overwhelmed by the plenty of what is there to indulge in when you visit Dubai. From the unforgettable hot air balloon rides, luxurious yacht charters, to butterfly gardens, you can never run short of what to do in this romantic city
Things to Do in Dubai for Couples
Below is a breakdown of the 20 romantic things couples can do in Dubai:
20.  Experience a New World View at the Mighty Burj Khalifa
The Burj Khalifa is definitely the centre of attraction in Dubai, infusing the feeling of being on top of the world. The observation Deck at levels 125 and 124 of the Burj guarantees mind-blowing views of the city. You can also complete the visit by venturing into the SKY at level 148 of the tower with your soul-mate. The Observation Deck sits at 830 meters off the ground, whereas the towers host a total of 163 floors. It will take you about 1.5 hours to experience the mesmerizing creation.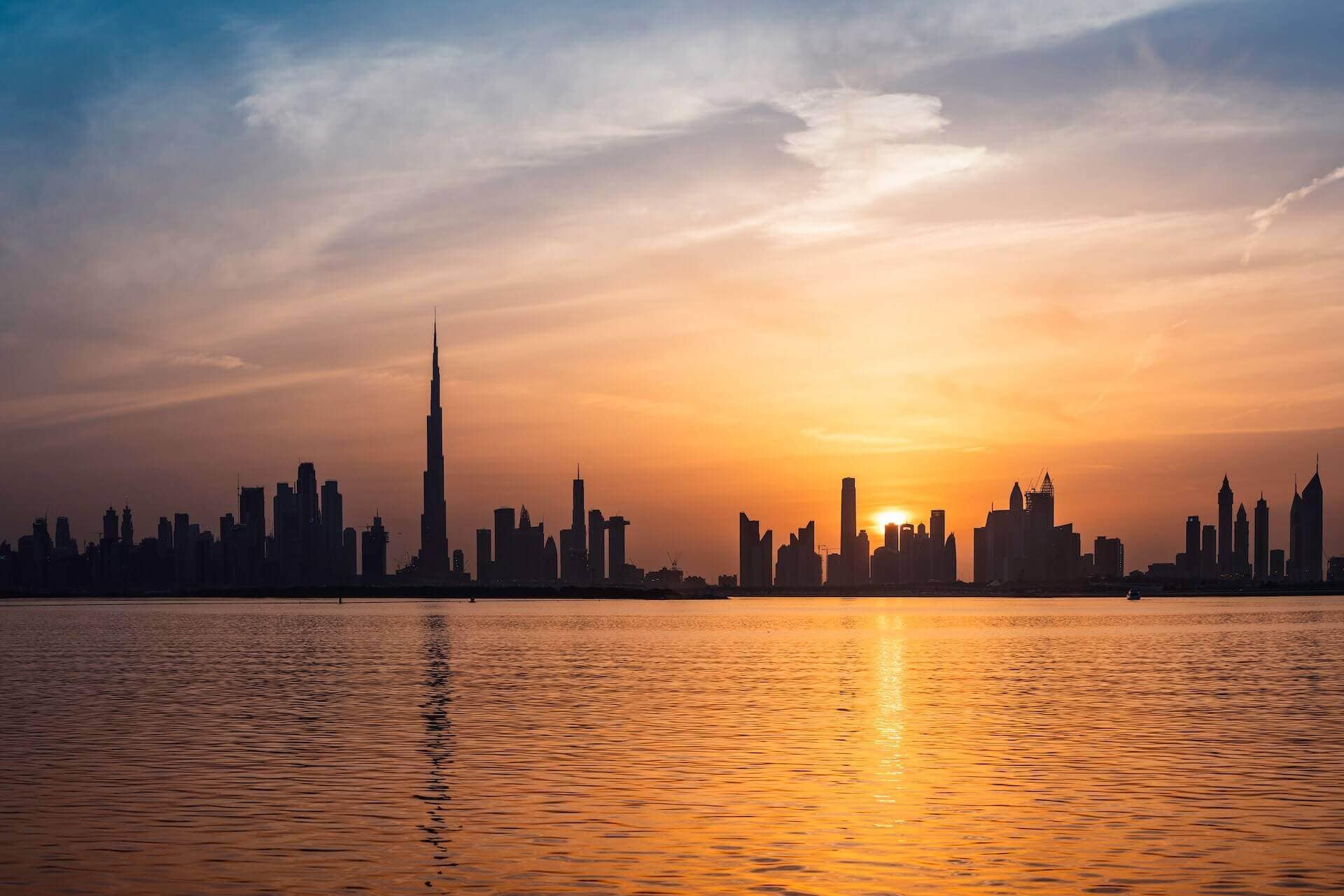 The best time to visit the Burj Khalifa for the most romantic sunrise views is from 5.30 AM on a Friday or Saturday. Mind you also that ticket prices will depend on the hour of visit. Ideally, ticket prices are higher during prime hours. You can however make the best of your trip by reserving one of the rooms at Armani Hotels, located inside the tower.
You can surprise your date by taking your soul-mate to Atmosphere where you can enjoy exquisite dining while suspended at a half kilometer in the sky. You can also celebrate your mate's birthday at At.mosphere as it is one of the best birthday celebration places in Dubai for couples.
19.  The Enchanting Dubai Fountain Show
The Dubai Fountain Show is certainly one of the romantic places in Dubai for couples that should be a part of your bucket list if planning a visit. It is regarded as the tallest performing fountain in the world, shooting water for up to 500 feet up the sky. This is also complemented by synchronized light show boasting an excess of 6000 lights, as romantic music play in the background.
The Dubai Fountain runs every day, for free at the base of the Burj Khalifa, as from 6 pm. You can pick a table at one of the restaurants to enjoy the view as you sip a favorite drink and chat with your better half. You can also take a ride on an Abra boat. Take as many pictures as possible at the fountain and enjoy age-old Arabic traditions at the mesmerizing Dubai Fountain Show.
18.  A Desert Safari with BBQ
Take a ride of a lifetime through the desert of Dubai and experience the magic of getting lost in unending sand before later on indulging in an evening barbeque. You will be treated to the ride of your life on an SUV as you rock past the dunes. A drive through the desert is thrilling and unforgettable and definitely top of the things to do in Dubai for couples.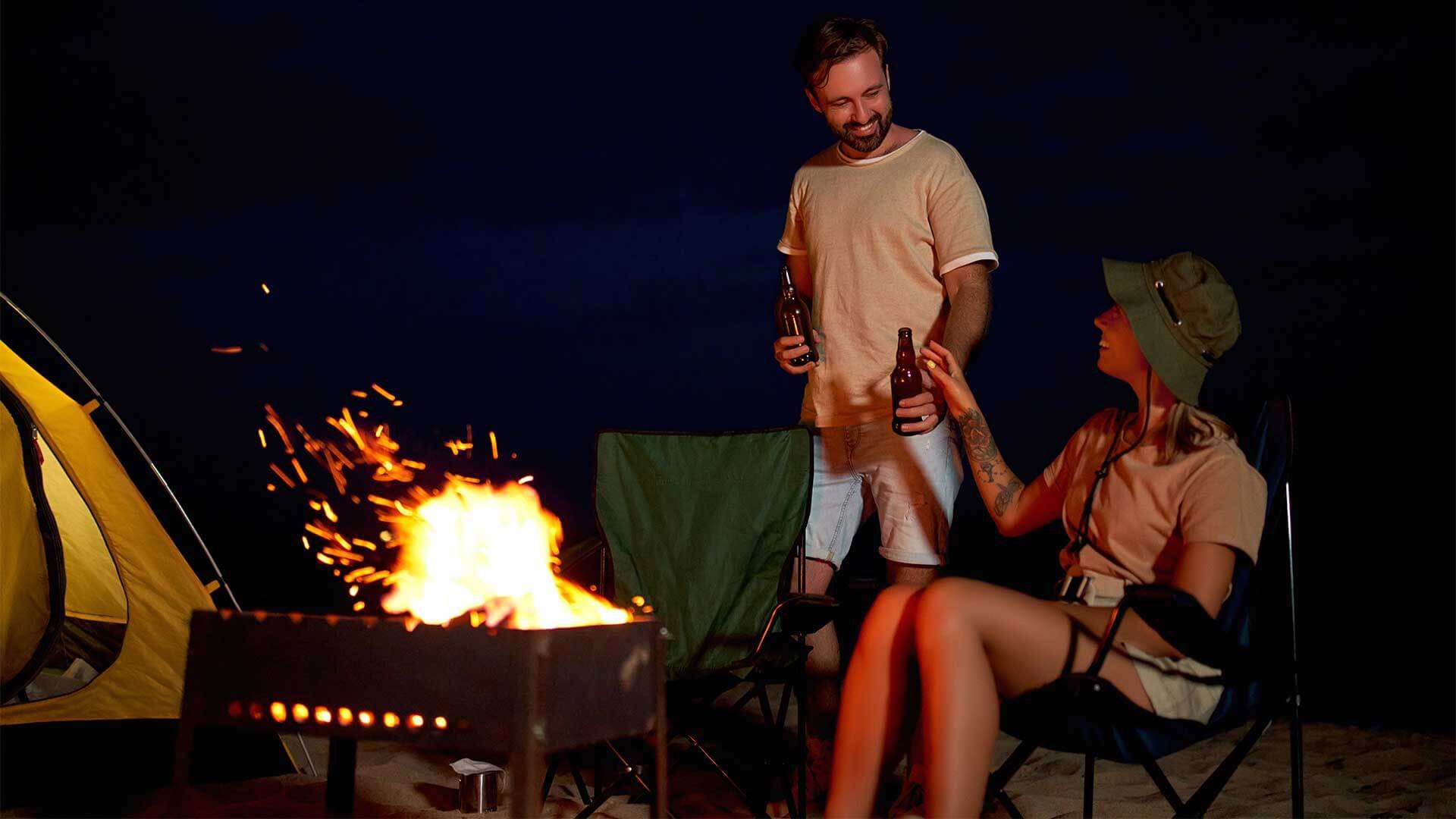 Evening treats after a day-long ride include spectacular belly dance performances, a camel ride, snowboarding, fire shows, henna designing, and a BBQ with assorted items in addition to other mouth-dripping Arabian delicacies. You can also enjoy a treat of shisha at the parlors with their diverse flavors as you wind up your evening. This comes along with Arabic music and dance. A desert Safari runs from 02.30 PM to 09.00 PM and is packed with some fun and exciting activities that include dune bashing, quad biking, sand skiing, and camel riding.
17.  Enjoy Breathtaking Views in a Hot Air Balloon
Treat your love to an enchanting eagle view of the sprawling cityscape, and bewitching views of endless red dunes of Dubai Desert and Desert Conservation. This is only made possible if you can brave an early alarm clock and get in a hot air balloon across the desert.
A romantic ride is best taken during sunrise as the air balloon takes off, cruising through the charming Dubai sky. You will enjoy the amazing view of the Dubai sky, the bright blue waters of the Persian Gulf, and rare local wildlife as you sip your tea or coffee.
A Balloon Ride begins from 03:30 AM to 08:30 AM, presenting you with a view of Dubai that few get to experience. As the balloon rises, your romance rises in equal measure. You will certainly get to experience the hidden romantic side of your soul mate from one of these rides.
16.  The Global Village
Have a taste of the diverse cultures from across the globe by visiting the Global Village with your love. Couples can enjoy shopping, dining, and entertainment in the Global Village. The park is open as from October and runs through until April every year. It is open only in the evening making it one of the most desired romantic places in Dubai for dinner. Couples can visit the park before they place their dinner reservation.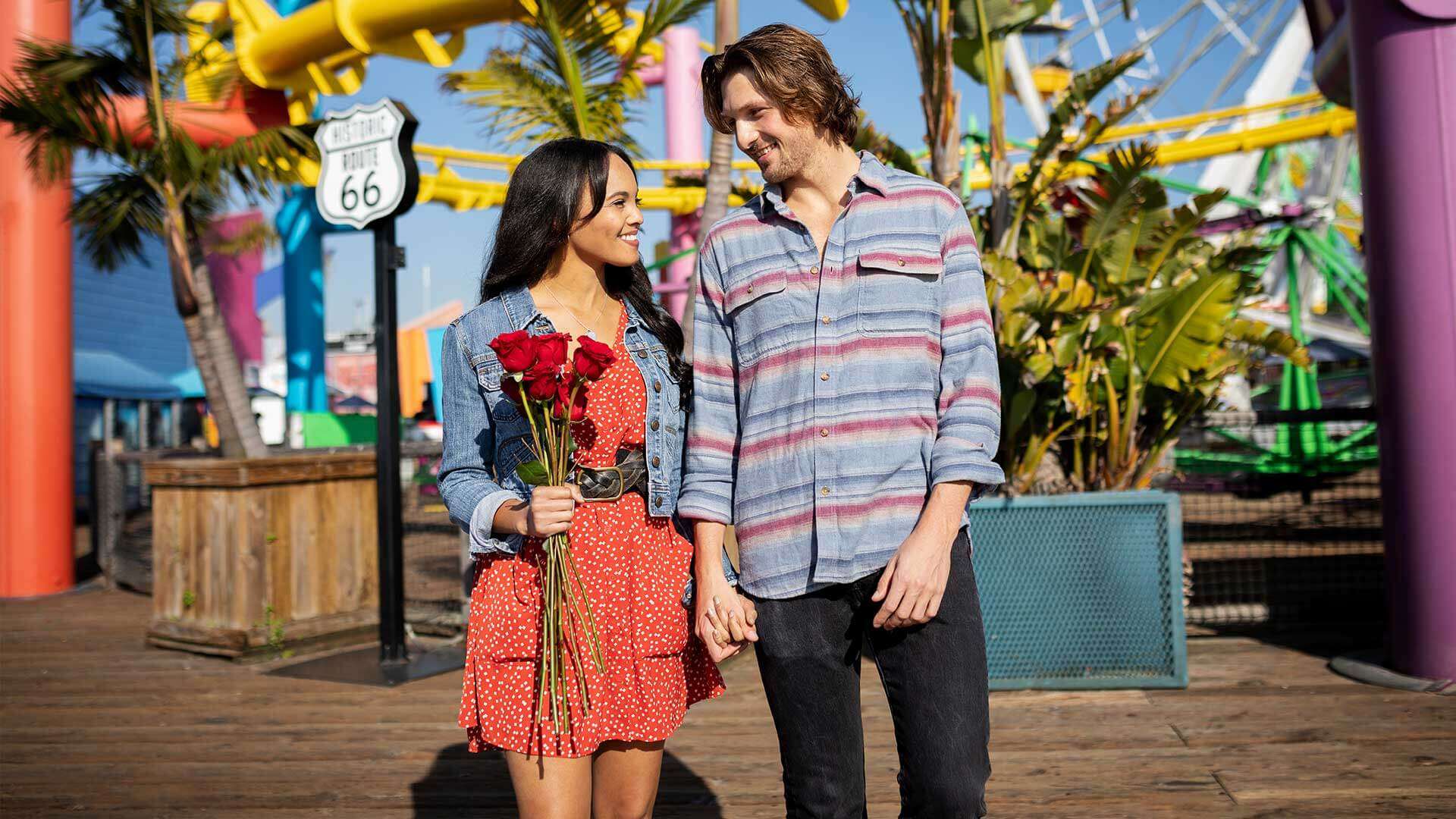 The amazing layout of the Global village is a work of art, boasting a green space at its centre, alongside different cultural nooks aligned on the outside. Each of the nooks represents different nations across the globe and when you enter the nook, you are transported to the country's culture where you can experience their food, clothing, crafts, and entertainment. This fun place is ideal for couples, solo explorers, or families. It is one of the best places to stock souvenirs.
15.  The Charming Dubai Miracle Garden
A tour to the Dubai Miracle Garden is unlike any other for couples considering cheap romantic places in Dubai. It is the furthest attraction from the city but definitely worth taking. It is particularly on of the best to visit during sunset for the colorful skies and soft lighting. Within the garden there exist about 150 million flowers, a true definition of a miracle in a desert.
You can tour the Dubai Miracle Garden from mid-November to mid-May when the park is open for visitors. This is one of the best places to propose to your boyfriend or girlfriend. The aura and romance in the air will make your visit and proposal worth it. You can rent a car or hire a tour firm to get the best experience of your visit to Dubai Miracle Garden. There are amazing combo packages on offer for couples considering getting the best of their Dubai visit.
14.  Romantic Night at Dubai Opera
Enjoy live music as you chat and whisper into the dead of the night with your love at the Dubai Opera. This is where the magic happens with more than 2000 people in attendance. The world-class opera house hosts all you will love from ballets, concerts, and musicals, to operas. A night out here is truly enticing and is indeed one of the most romantic dates ideas in Dubai for couples.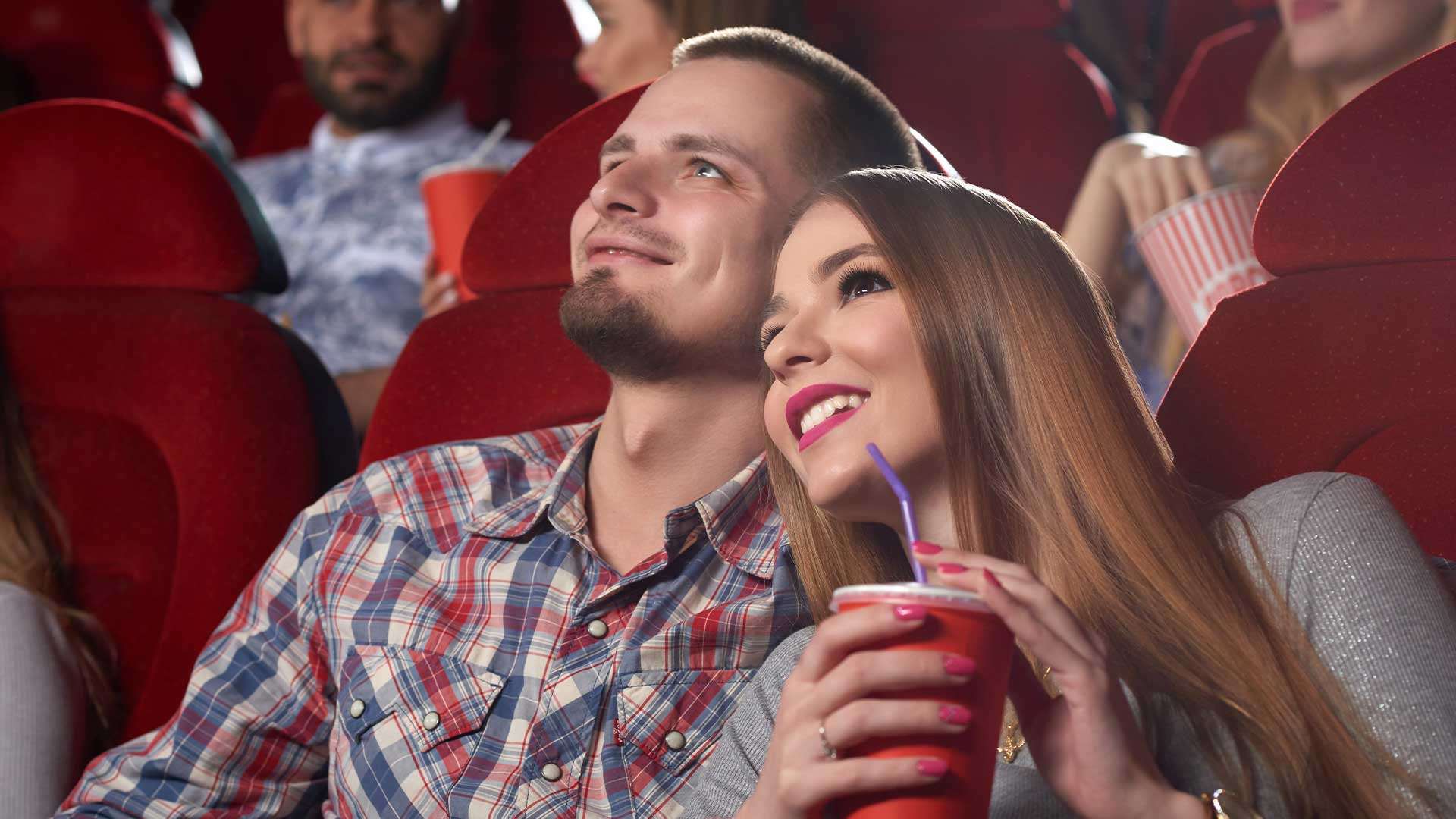 The Dubai Opera by design resembles a traditional dhow boat and boasts unbeatable acoustics and ample legroom. Every part of the venue is designed for best comfort to every attendee. You will definitely have the night of your life. You can always check in advance on the website to find out the upcoming shows. Last minute tickets are also on offer and therefore you need not worry at any given time. This is an ideal place to wrap up your romantic night out.
13.  Make the best of Dubai's Rooftop Bars
While in Dubai, anything goes. This is a place of indulgence. You are on a romantic date and not on official matters. And there is no better way than to make the best of plenty of rooftop bars available in the city. On top of the list is the Skyview Bar, seconded by the Atmosphere, one of the highest restaurants in the world.
You can also have a wonderful time at the Monkey Bar with its overflowing jungle vibe. Also available for your enjoyment is the Amazonico located in Dubai International Financial District. A visit to the Neos in Downtown Dubai will also spice up your evening.
Other rooftop bars to hop into include Ce La Vie, Paros, and ZETA Seventy-Seven. A bar-hopping adventure in Dubai's rooftop bars will guarantee a memorable experience for your love. The stunning views in particular are ideal for a romantic date, up in the sky.
12.  Take a Romantic Dinner Cruise
Ever been on a luxury yacht in the late evening? Well, you have not lived if you are yet to be on one. Dubai boasts a plethora of romantic yachts for couples to enjoy romantic rides as they take a gourmet meal.  Some amazing rides include a drift down Dubai Creek near Lake Burj Khalifa and past the mangroves at Palm Jumeirah. You can also cruise through Dubai Marina in addition to other options.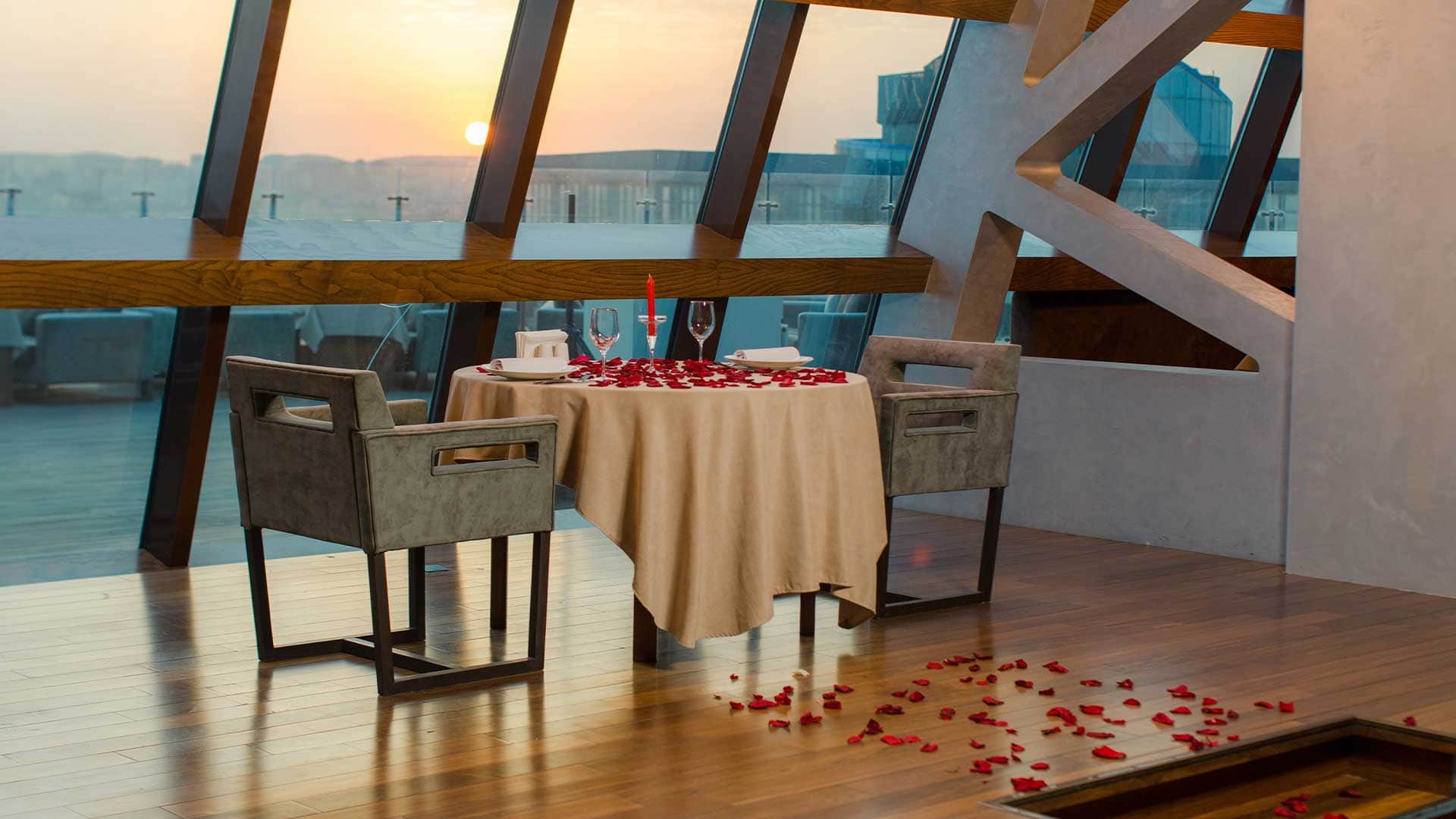 One of the benefits of being in an evening cruise on the luxurious yachts is the package that comes along. You get to enjoy live entertainment, gorge a multi-choice meal, and feed the eye on the panoramic cityscape views. This is definitely one of the "to-do" things that should be on your list as a couple considering a visit to Dubai. You will get the chance to capture perfect pictures of the most iconic parts of Dubai during the cruise.
11.  Kayaking along the Fountain
Kayaking along the popular Dubai Creek, close to the Dubai Fountain is a popular activity for couples having a great time in Dubai. They can also explore other areas including Jumeirah Beach Park. Couples have the option of either renting own kayak or taking a guided tour. A kayak in Dubai allows you to paddle past Dubai's most iconic landmarks and work out at the same time. This is for those that rent a kayak.
The best part of a kayak exploration comes in the evening when you take a cool bath and sip a drink as you reflect about the entire experience. Couples can create wonderful memories and capture pictures for remembrance during a kayak. Those that take guided tours are taught about Dubai's rich history and culture. The guides will also recommend the best restaurants and places for a visit thereafter. It is thus wise to take a guided kayak tour.
10.  Stand in the Midst of the Old and New at the Dubai Frame
The Dubai Frame is a major attraction in Dubai, more so, for couples who would love to have a view of the old and new Dubai from an eagles' eye. The frame stands at 150 meters off the ground and is situated in Zabeel Park. It gives the opportunity for couples to compare the old and new Dubai. One side of it grants a view of the New Dubai with its iconic skyscrapers and developments whereas the other Old Dubai.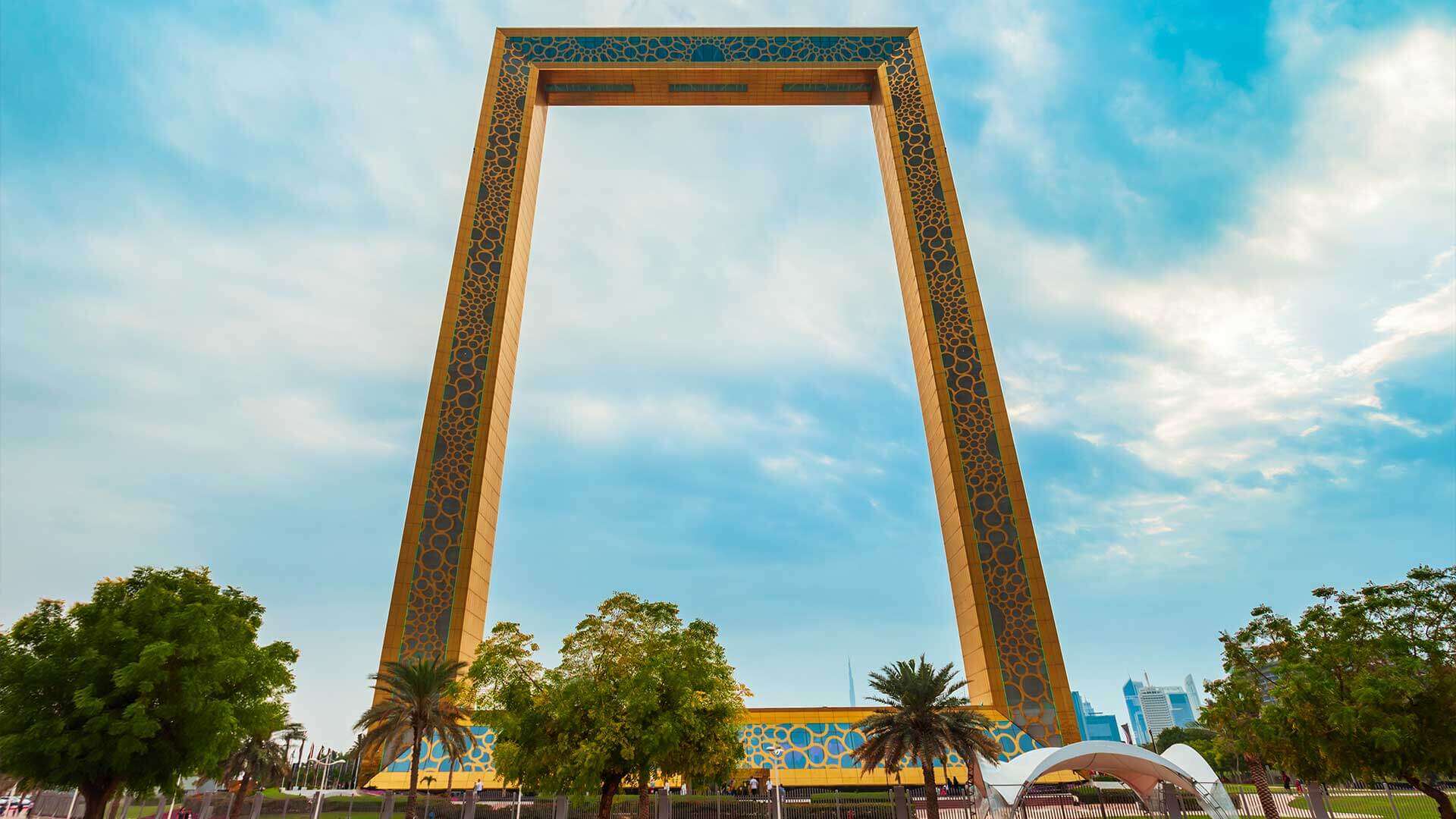 In addition to the things to do in Dubai for couples you can take a lift or stairs to the top and walk along the 100 meter glass bridge linking the two towers. This is however not designed for the faint-hearted. Those courageous enough enjoy amazing views of the city. The Dubai Frame being the largest frame globally makes an ideal place to visit for couples. You will be charged as little as $15 at the Frame, even though some packages can include the Frame and other attractions such as the Museum of the Future.
9.  The Helicopter Tour
This without a doubt is couple's favorite activity when visiting Dubai. It allows those onboard to have a bird's view of the city. You will be amazed by the beauty of Dubai when you take a helicopter tour. Available are private charters with in-flight champagne and chocolates to spice up your visit with a touch of luxury.
A Helicopter tour of Dubai can take 12 minutes of your time and others taking an hour. It all depends on the package you choose. Irrespective of what you go for, you will enjoy spectacular views of Dubai's iconic landmarks such as the Burj Khalifa, World Islands, Palm Jumeirah, Jumeirah Beach shoreline, Dubai Creek, and many others. The pricing start from $170 a person and much cheaper when booked in advance, and this can be done online. Remember last minute bookings tend to be stressing and costly.
8.  A Romantic Stroll along the Best Beaches
Dubai boasts some of the most beautiful sandy beaches you will ever come across. A stroll along some of its best beaches is among the things to do in Dubai for couples looking for a place to relax and enjoy the sun. There are also lots of water sports to engage in while in the beach. A leisurely walk along the warm sand while holding hands is free and you can capture the unforgettable experience. Moreover, If you are preparing for a marriage proposal, go for beach proposal planning services. The seaside proposals will guarantee you a definite yes.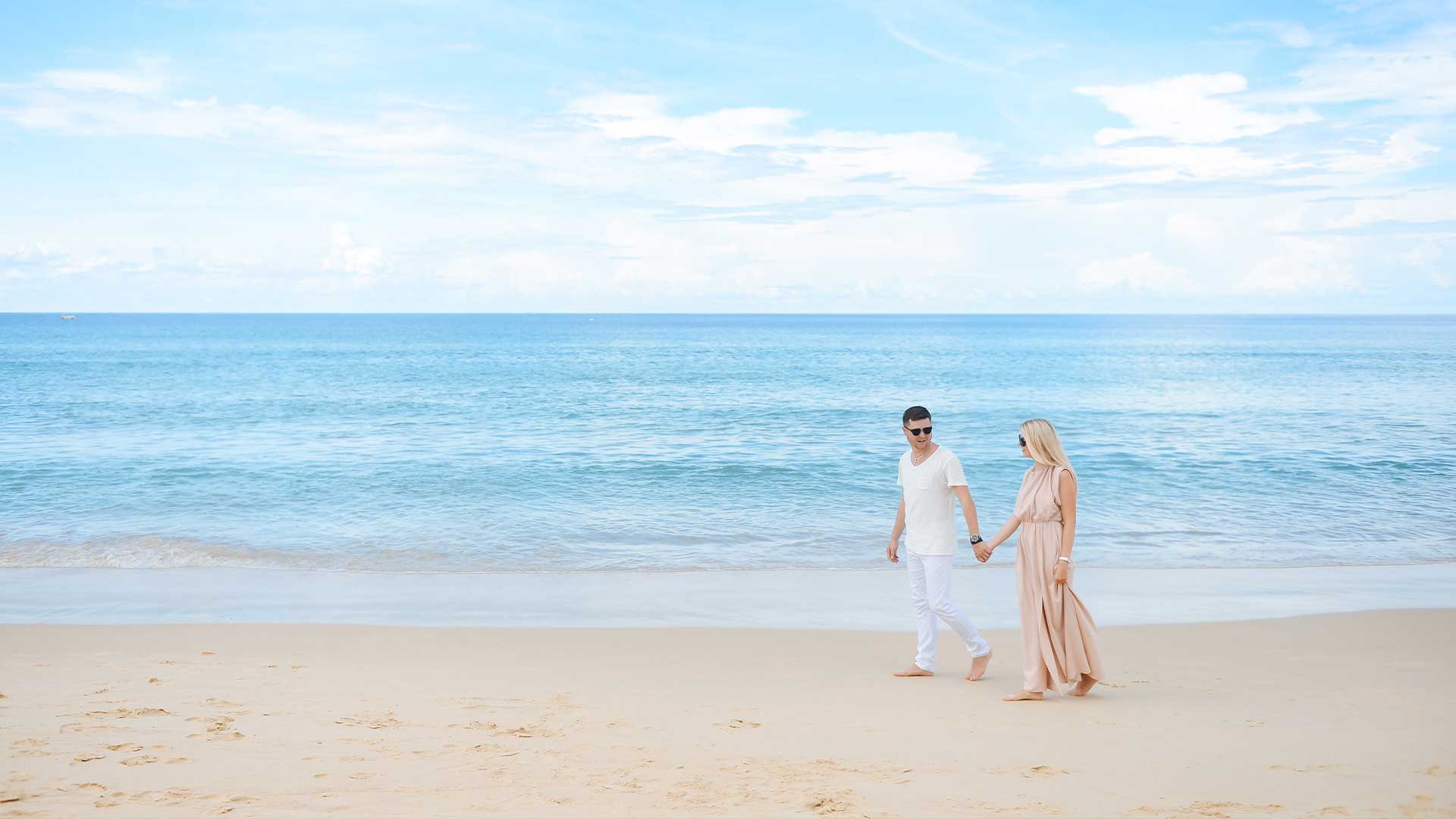 Some of the best beaches in Dubai include Jumeirah Open Beach, being the best for swimming. Also on top is the Black Palace Beach, a secluded spot and one of the best private places in Dubai for couples. You can also set off to Kite Beach or La Mer, both offering amazing experiences. Other spots to check out include the Al Mamzar Beach Park, JBR Open Beach, and Mercato Beach. As you stroll or lay flat in the beach remember to have your sunscreen since temperatures can be quite high.
7.  Take a Dhow Cruise
Experience Dubai's oldest heritage by booking a ticket for a memorable Dhow cruise. These are ideally their traditional wooden boats that have existed from the long gone days. Dubai has been able to preserve this heritage, despite the city being popular for the luxurious yachts and cruises. A ride in Dhow cruise is a popular attraction for couples.
A Dhow cruise is available during the day and at night, during which those onboard can enjoy stunning views as they enjoy live entertainment and scrumptious international delicacies. The night cruise is particularly the best for couples given the amazing views of the city at nighttime. Some of the packages to choose from include the Dubai Creek cruises, Dubai Marina and Jumeira Beach cruises, and a cruise of Dubai Water Canal and Burj Khalifa Lake, giving unmatched view of the Tower and the Dubai Fountain show.
6.  A Visit to the Etihad Museum
Among the things to do in Dubai for couples is couple of hours of learning about Dubai at the Etihad Museum. It is situated next to the Union House and houses a record of Dubai's history from the early pearl diving days, through the oil boom ages, to the modern skyscrapers. You will learn about the individuals behind Dubai's inception and development.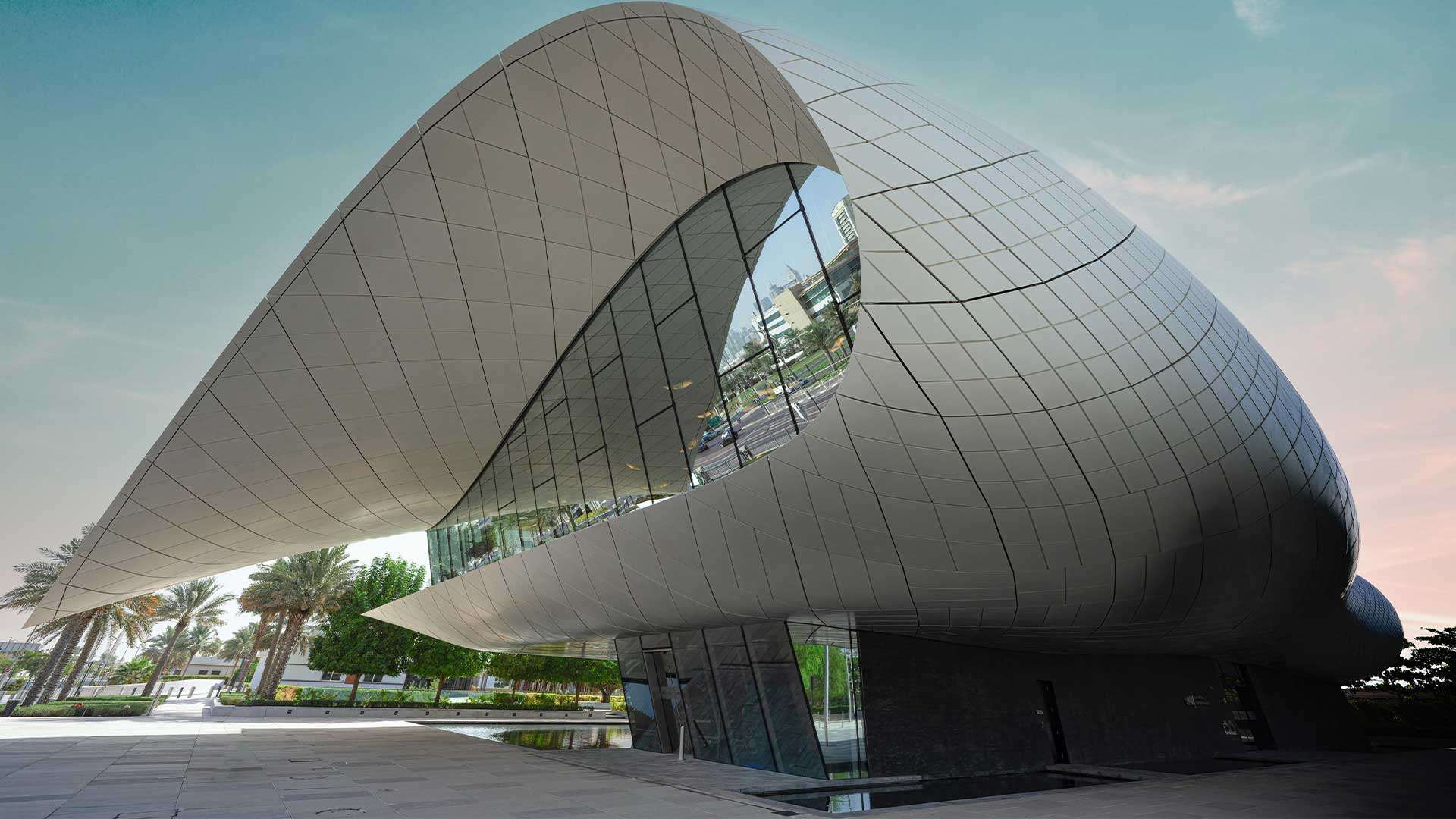 The Etihad Museum comprises three main sections, each designed around a unique theme. These include the Union House, the Visitors Pavilion, and the Guest House. Available within the museum are exhibits of topics such as Debates and Negotiations, Geographical Insights, Founding Fathers, and Canal Construction. You can also book for a private guided tour to make the best of the visit. At the end of a visit, you will certainly appreciate what it means to be a past or present Emirati.
5.  The Dubai Aquarium
Couples should pay a visit to Dubai Aquarium, with its 150 plus species of fish, comprising jellyfish, Otters, sharks, turtles, Seahorses, Giant Spider Crabs, Water rats, and rays. Lovers will be thrilled by the 48 meter underwater tunnel that allows them to come up close with Dubai's aqua life. Also available is the glass-bottom boat operating every 10 to 20 minutes.  Available also is the underwater zoo with King Crocs, some of the world's largest reptiles.
The Dubai Aquarium is located in the Dubai Mall and is open from Sun to Wed from 10:00 AM to 10:00 PM. On Thursdays to Saturdays it is open from 10:00 AM to 11:00 PM.
4.  Arabian Horse Riding at Al Dhabi Stables
Located 25 minutes from Dubai Downtown off Emirates Road 611 is Al Dhabi Stables where couples can experience the Arabic Horse riding. They can enjoy fun-filled ride armed with boots, chaps, and hats. Newbies are trained on how to ride the horse within the arena before they can be taken to the desert.
The best time to go for Arabic Horse Riding is in September and May. The ride allows couples to experience first-hand the deep rooted desert culture. You will camp overnight under the moon, enjoy beautiful sunrises and sunsets, and ride horses over the expansive dunes. You will also be treated as royals at the Al Dhabi Stables.
3.  A Picnic at the Hatta Mountains
This is a top activity for couples in need of some serious walking and sightseeing. It is not recommended for anyone with back-pain or medical condition that poses serious risks. The Hatta Mountains is situated 134 kilometers from Dubai and requires approximately 6 hours for a trip to the mountain.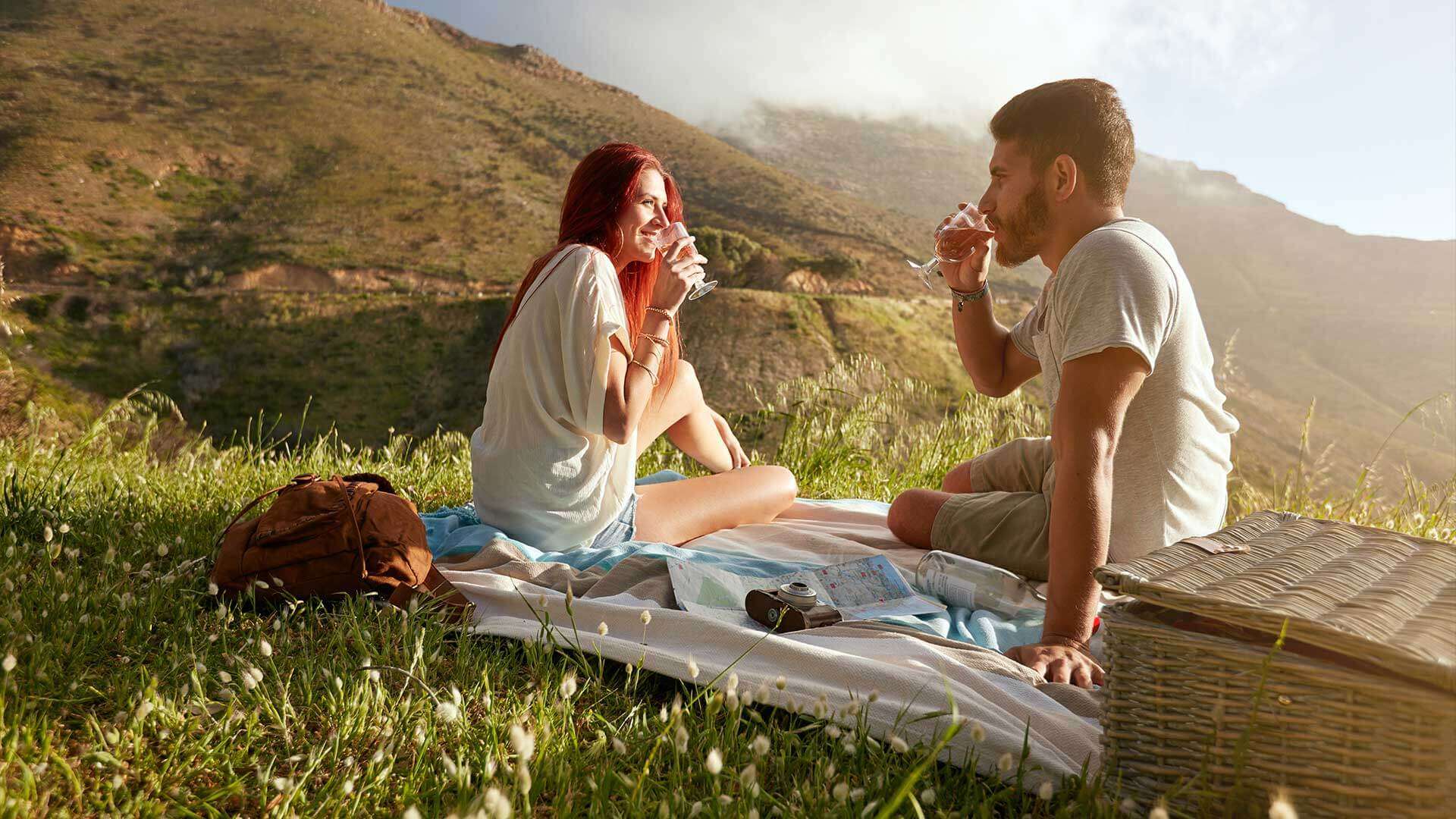 The Hatta Mountains are a perfect picnic spot in Dubai for couples, where they can relax and ponder about their future together. A trip here comes with some exciting activities including amazing views, mouthwatering Hatta cuisine, picnic in the park, exploration of the natural pools, a visit to Hatta Heritage Village, and much more.
2.  Pay a Visit to the Theatre of Digital Art
Also known by the initials ToDA, this is the place where old school and traditional art meets modern art. It is a perfect place for visit for couples that love art. They will enjoy world-class visuals and classic music projected into ceilings and walls. The area covers about 1800 square meters and boasts a kids section, futuristic VR zone and traditional and modern art.
Some of the most coveted pieces of art to enjoy at Theatre of Digital Art include works of reputed personalities such as Vincent Van Gogh, Claude Monet, Paul Cézanne, and Wassily Kandinsky. You can later take a walk or enjoy sunset dinner since the area is located at Souk Madinat close to the iconic Burj Al Arab.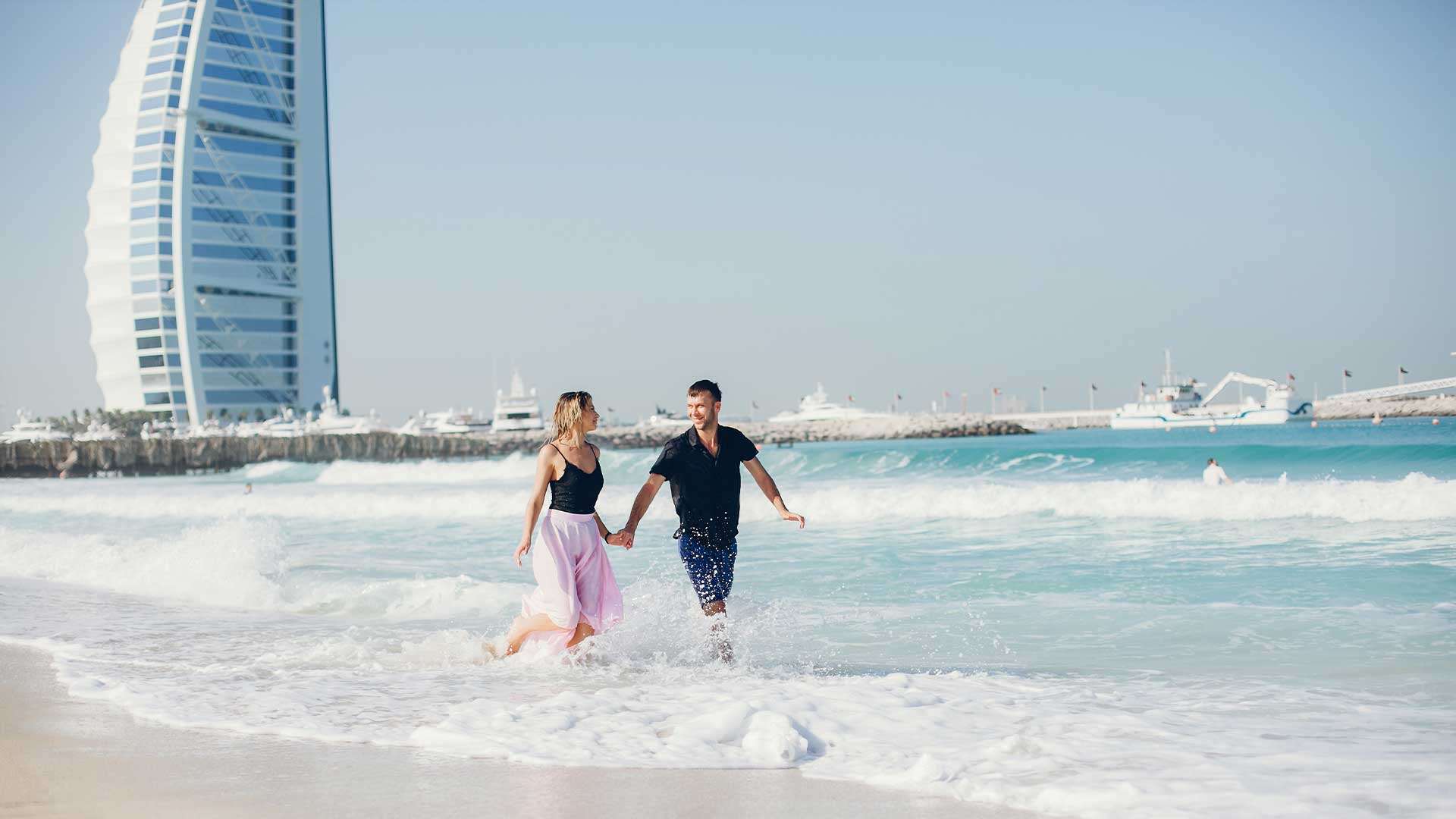 1.  Ease the Stress and Kiss it Goodbye at the Atlantis Palm
A visit to the Atlantis the Palm should kick-start and wrap up your getaway trip to Dubai. Indulge in its multi-cuisine lunch and later enjoy Swedish massage, steam/sauna and Jacuzzi. The delicacies are irresistible and include Arabic, Indian and Mediterranean cuisines, all served hot.
An hour Swedish spa session will certainly ease your muscles and body. You can also take part in traditional therapies and treatments, all for your wellbeing. You can enjoy a joint sauna/steam and Jacuzzi to re-energize for some more couple fun. The Atlantis Palm is open as from 11:00 AM- 5:00 PM every single day.
FAQ
1.  What Can Couples Do in Dubai?
Couples can go on a day-long desert Safari, indulge in shopping, enjoy the city's amazing view as they get lost in a hot air balloon, enjoy the city view at Burj Khalifa, or take a romantic walk on the Dubai's shorelines and best private places for couples in Dubai. You can also take an hour drive to the magical Grand Mosque or hike the Hatta Mountains. Take a ride at Wild Wadi water Park or go for a romantic date on a yacht and then enjoy a treatment at a luxurious Spa at end of the day to spice up your evening.
2.  Where Can I Go for Free in Dubai?
You can enjoy some breath-taking sights and attractions without paying a dirham in Dubai. Watch the dancing jets at the Dubai Fountain for free. Explore the galleries at Alserkal Avenue or take a ride to Al Fahidi Historical Neighborhood. The Dubai Festival City Mall also presents some of the most amazing shows every evening, for free. Other areas to explore for free include Jameel Arts Centre, Dubai beaches and beach districts, Dubai Aquarium and Underwater Zoo at the Dubai Mall, Ras Al Khor Wildlife Sanctuary, Al Qudra Lakes, Mohammed Bin Rashid Library, Camel Racing at Al Marmoom between October and April, and the Dubai souks. Options are limitless when it comes to things to do in Dubai for free.
3.  Can a Woman Wear Shorts in Dubai?
Dress respectfully as expected depending on the area. In older areas such as Deira and Bur Dubai if you must wear a short then slightly longer pants are advised. However, in Downtown and Dubai Marina, men and women can wear shorter pants without an issue.
4.  What are the Romantic Things to Do in Dubai at Night?
It is impossible not to get lost in love on a trip to Dubai. Suck in the beauty of nature at Dubai's Miracle Garden, take a hot air balloon ride, get lost in a luxurious yacht cruise, rekindle childhood memories at Dubai's theme parks, and take a romantic traditional dhow cruise. An evening at the Dragone is tantalizing and unforgettable not to mention a helicopter ride at night with heart-warming views of the city's skyline.
5.  What are the Adventure Things to Do in Dubai for Couples?
Get your adrenaline up with some fun activities in Dubai for adults that include a speed boat view, a plunge into the Atlantis Aquaventure Waterpark, or Scuba Diving. A Desert Safari on camel back and a drive through the desert are invaluable experiences also. Additionally, take a Flyboard and soar into the sky like a superhuman. You can also enjoy the sunrise on a hot air balloon, Skydive or take a Helicopter ride and scare yourself a little.
Conclusion
Dubai presents limitless options for private couple activities. It is regarded as a heaven for lovers. The city received 12.82 Million international visitors between January and November 2022. The city is a leading tourism destination attracting couples from all over the world. Couples can enjoy romantic dates and rides to spark their love in this unforgettable city. As they say, it is impossible not to fall in love, if not once again, in this heaven on earth city.