15 Birthday Celebration Places In Dubai For Couples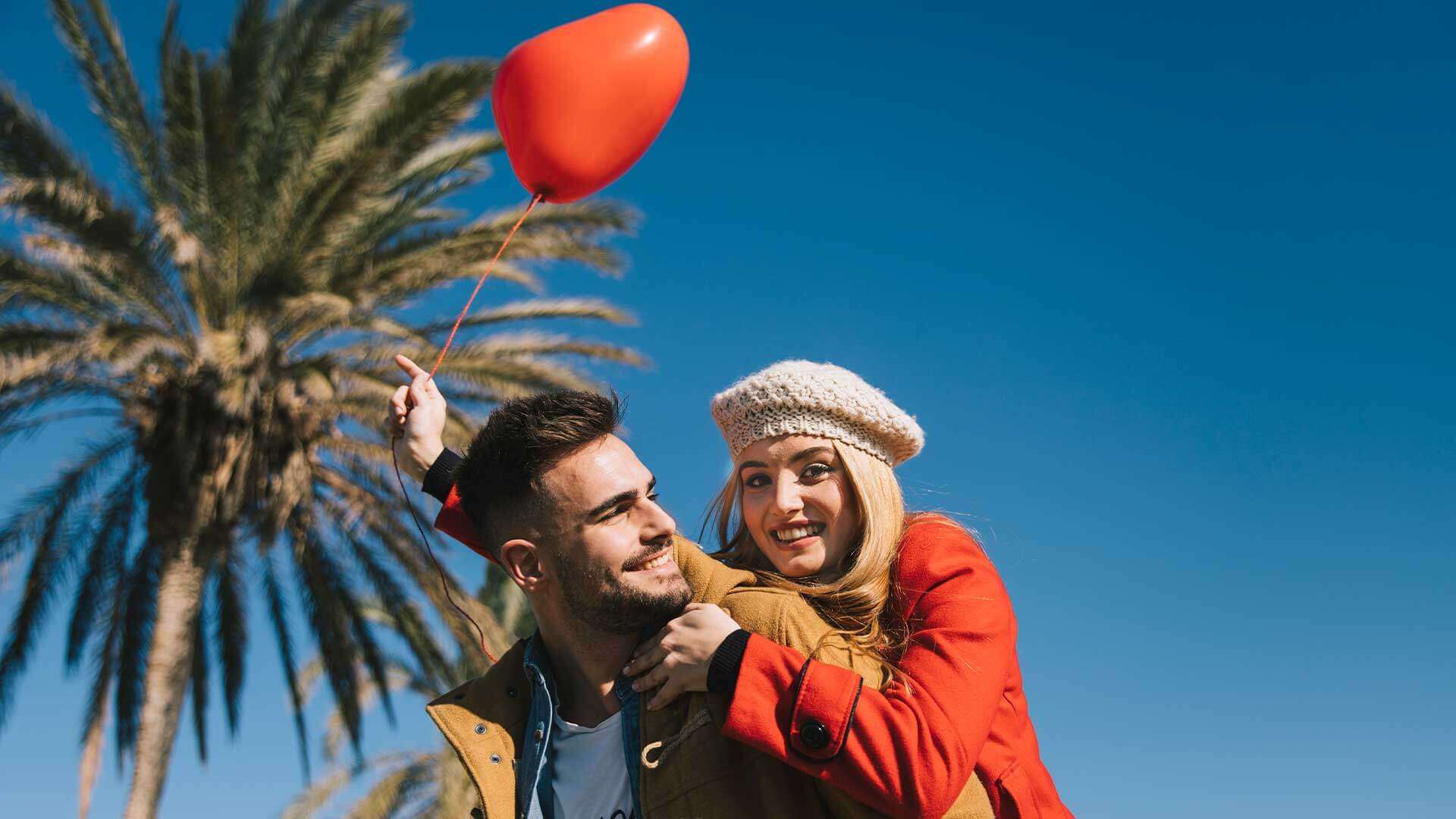 Birthday celebration places in Dubai for couples are several. Dubai is a unique city for party planners because it provides many fun activities for couples. You can host a memorable and stylish birthday party at a beach resort, restaurant, open desert, or outdoor club.
Even if your budget is small, you can select one of the best cheap places to celebrate birthday in Dubai. This city has fresh party ideas and brilliant venues for birthday planners.
We will discuss fifteen birthday celebration places in Dubai for couples in our guide. Proceed with us to the following paragraphs to discover these venues.
15 Handpicked Birthday Celebration Places in Dubai for Couples
Couples have varied interests regarding birthday celebrations. Thus, we have selected fifteen places for couples with birthdays.
1.  Atmosphere
One of the best private places for couples in Dubai is Atmosphere. Located in Burj Khalifa, one of the tallest restaurants on earth, Atmosphere is first-rate and expensive. If you want an unforgettable moment and have the money, hold your cocktail party in Atmosphere.
The restaurant allows you to run a private party in one of its classiest guest rooms. Each guest room hosts sixteen guests at a time. The atmosphere requires a decent dress code from guests. Viewing the luxurious Dubai from a top place will be fun for you and her. If you adore Mediterranean food, they serve it well in Atmosphere.
Rockfish is among the top birthday celebration places in Dubai for couples looking to taste fresh Mediterranean food. A beach-front restaurant, Rockfish allows couples to watch beautiful sunsets together. The top chef, Marco Garfagnini, ensures you eat fresh Mediterranean meals at Rockfish.
2.  BAI Bar & Terrace
The BAI & Terrace is a sensational party place for couples who love sports. The moment you walk inside, you will recognize this simple fact. We believe BAI Bar & Terrace is among our top birthday celebration places in Dubai for couples who watch sports together.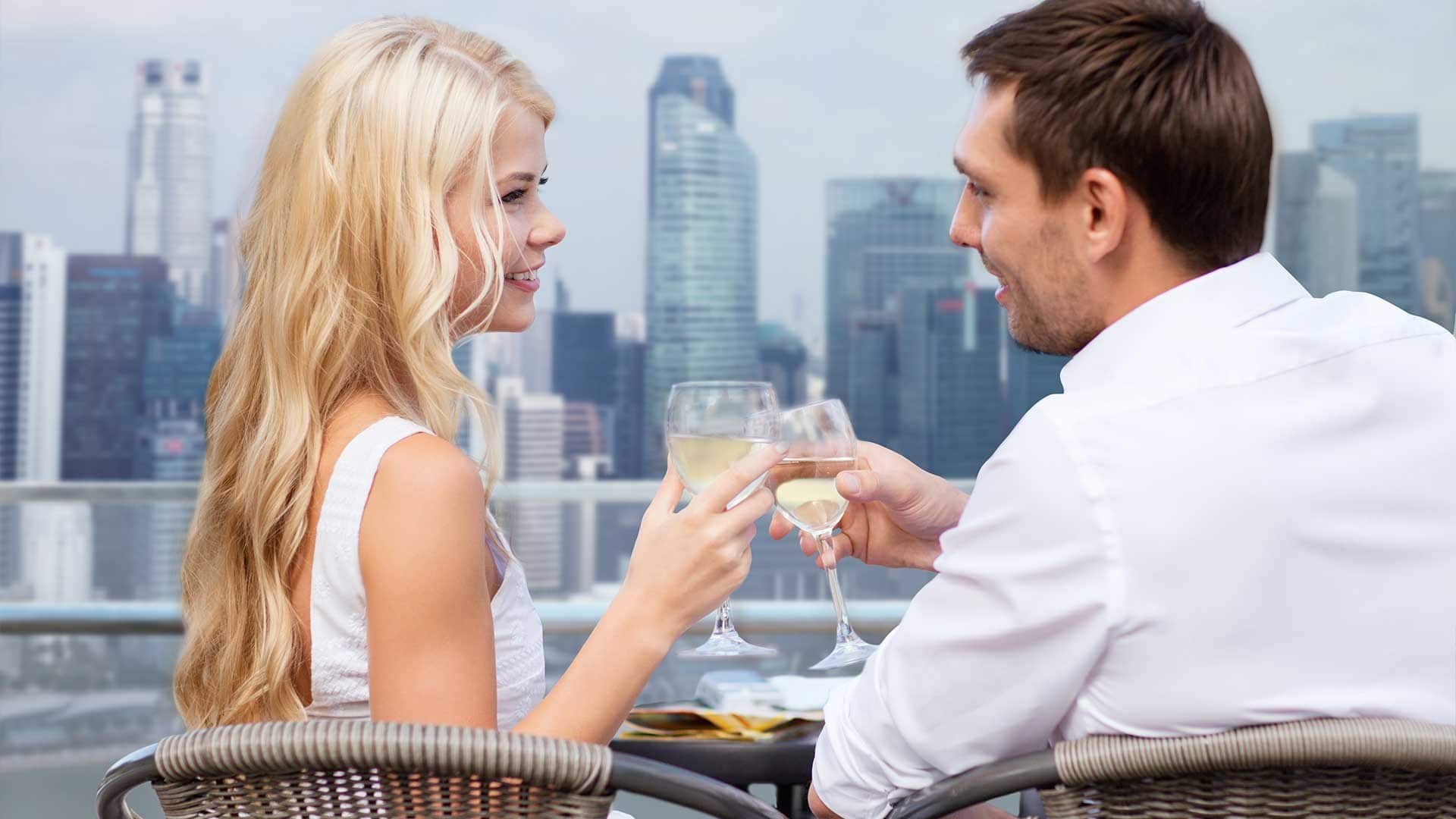 Come and cheer up your favorite team while eating a yummy pizza. The restaurant also serves delicious snacks and drinks. The BAI Bar & Terrace place has a posh outdoor porch catering to your needs. 
3.  Alici
Do you love Italian food? If you both do, we suggest taking your next birthday party to Alici. It is among our favorite birthday celebration places in Dubai for couples because it serves authentic Italian cuisine. Located along a beach on Bluewaters Island, the Alici restaurant has the loveliest hand-painted interiors.
Like Atmosphere, Alici is an upscale restaurant for couples who plan to spend more money. The high-end restaurant serves the tastiest seafood at its elegant tables. You can eat lunch or dinner.
4.  The Thai Kitchen
Would you like to taste real Thai dishes? Dubai is the right place to be, especially The Thai Kitchen. The restaurant prepares different Thai cuisines with the assistance of native professional chefs. Boasting three kitchens, each preparing unique foods, The Thai Kitchen offers a flexible menu.
One kitchen cooks traditional Thai desserts. Another kitchen has noodles and grilled food. The classy eatery allows guests to feel like they are in Bangkok. As you select suitable birthday celebration places in Dubai for couples, consider The Thai Kitchen.
5.  INKA Dubai
If you want the best place to celebrate birthday in Dubai, opt for INKA. We recommend this café to couples who adore South American catering and cultures. All items, including elegant seats, lights, and art, depict Indian culture. Sitting at Sofitel area, INKA provides modern Peruvian food. As you enjoy your meals, you will find it effortless to watch downtown Dubai.
6.  The Maine Land Brasserie
Here is a polished and classy bar for birthday couples. If you adore the sophisticated British lifestyle, there is no place you would rather be than Dubai. The Maine Land Brasserie in Business Bay, Dubai, is among the leading birthday celebration places in Dubai for couples. Besides its fascinating menu, you will fall for its creative interior décor.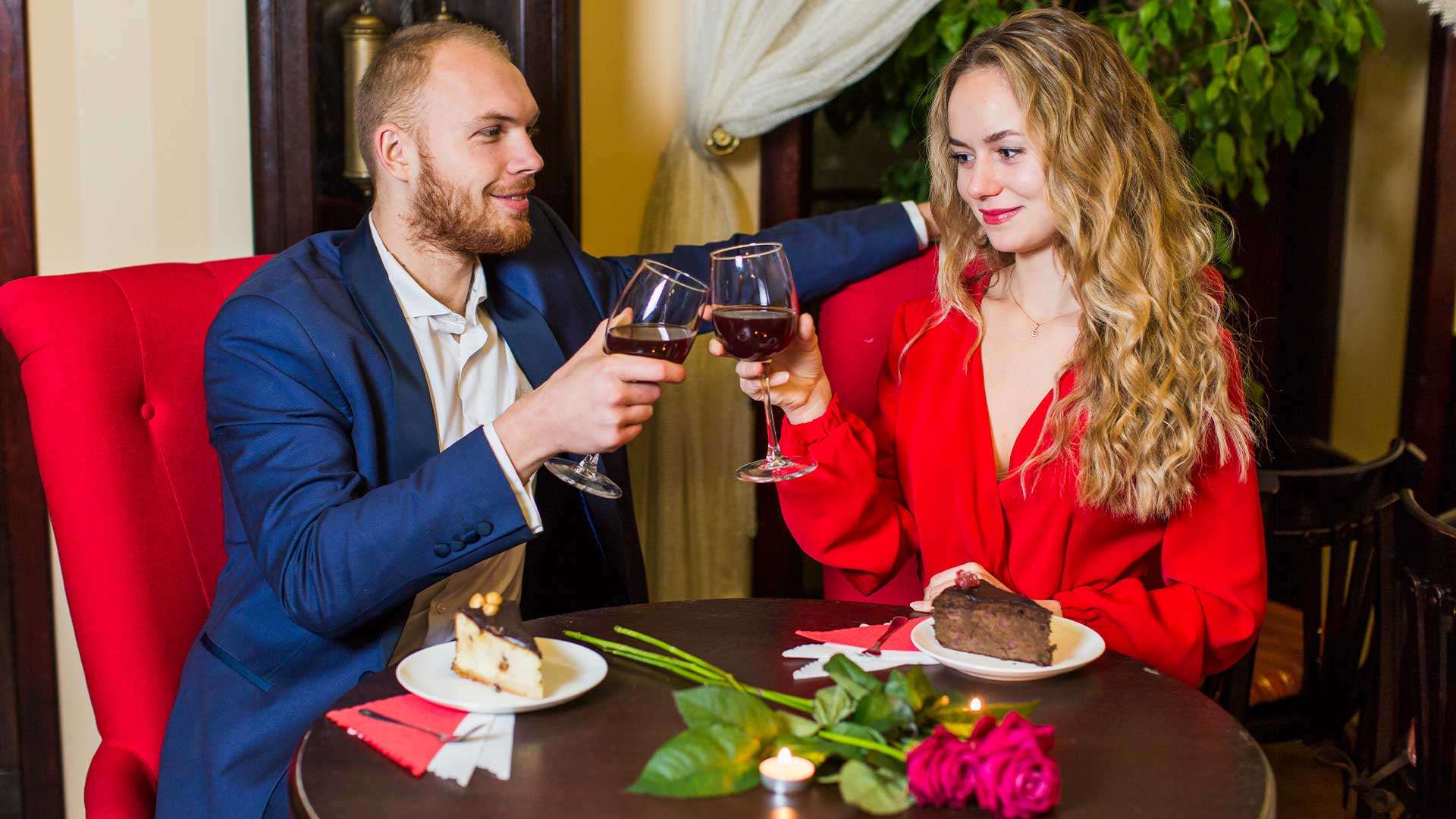 The Maine Land Brasserie eatery has this slogan: The Way Life Should Be. If you want to forget your problems and worries, The MaineLand Brasserie is the real deal. You will love the peaceful mood and the glamorous interiors.
7.  Masala
Among the cheap date places in Dubai is Masala. It is an Indian restaurant selling diverse local cuisines. If one of you is a vegetarian, Masala serves vegan dishes for them. Masala has stunning interior décor featuring silk-printed wallpaper and perfect lighting fixtures.
Masala is your top choice if you are looking for a glorious, silene, and luxurious restaurant for a birthday party. After dinner at Masala, take your wife to Bal Al Shams resort for private romance and intimacy. Along with Masala, you can dine at Indego By Vineet. It is another restaurant serving fine Indian cuisine.
If you want traditional Indian meals with modern spices, Indego By Vineet is a perfect choice. Find it at Grosvenor House in Al Emreef Street, Dubai. Another of the best birthday celebration places in Dubai for couples interested in Indian food is Tresind.
You will want to hold a party in this venue if you are looking to serve modern Indian dishes. This eatery's innovative cooking methods lead to delicious native Indian cuisines. Tresind restaurant is on Level 2, Voco Hotel at Sheikh Zayed Road.
8.  Ossiano
There are all kinds of birthday celebration places in Dubai for couples. For instance, Ossiano refuses to be an ordinary restaurant by serving food underwater. Ossiano has a magnificent underwater setting that attracts guests from all over Asia.
If this is your first trip to Dubai, hold a birthday dinner at the most adored Middle Eastern restaurant. A world-class restaurant with exceptional interior decoration and fixtures, Ossiano guarantees comfort and yummy food. Gregoire Berger, a renowned celebrity chef, created this place, explaining why every service is top-notch.
Imagine watching the furious sharks and string rays as you eat with your spouse. Ossiano is in Atlantis. Do you plan to eat dinner or party at the bar section? You can do both from Thursday to Sunday from 6 PM to 10 PM.
9.  Flamingo Room by Tashas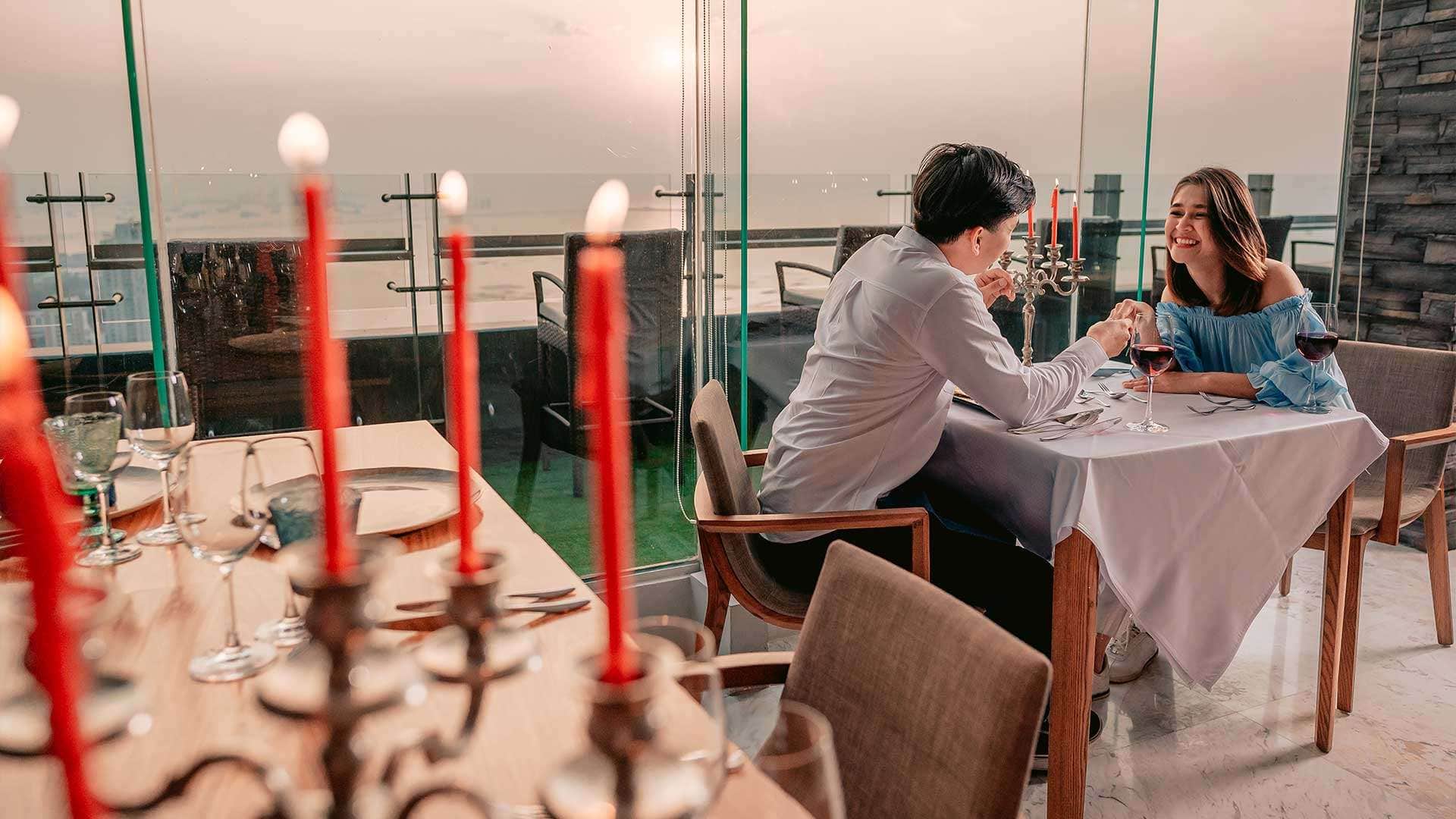 Flamingo Room by Tashas is one of the top birthday celebration places in Dubai for couples. If money is not a problem, choose this eatery for a celebrity-like birthday party. Flamingo Room by Tasha in Dubai suits all people's party moods. The upscale dining place provides a spectacular view of the Arabian Sea.
Located in Jumeirah AL Naseem, Flamingo Room has simple rules for guests. It appreciates casual and posh dining experiences alike. Flamingo Room by Tasha is perfect whether you choose it for lunch, dinner, or cocktails. Select this restaurant to try a combination of Arabic and African dishes. Services are available throughout the week.
10.  Wild Wadi Waterpark
When searching for top-notch birthday celebration places in Dubai for couples, the cost is a top consideration. Dubai allows elegant options to celebrate your partner's birthday for almost no cost. After dining at a world-class restaurant, you can arrange activities to do for free at Wild Wadi Waterpark. You can receive free tickets when you want in your birthday month.
There is only one condition to meet. Bring three guests or more to the iconic water park to get a free entry ticket. Locate this park Opposite Burj AL Arab on Jumeirah Street, Umm Seqeim 3. Their operations begin from Tuesday to Sunday in daylight hours.
11.  Aquaventure Waterpark
The best and cheap place to celebrate a birthday in Dubai is Aquaventure Waterpark in Atlantis. If you want to have unbelievable fun with your guest without hefty expenses, choose Aquaventure Waterpark. Like the Wild Wadi Waterpark, Aquaventure has endless amusements for couples. Since the place has a tiny private beach area, you can hold an exclusive birthday party with your loved ones.
 Aquaventure is one of our best birthday celebration places in Dubai for couples because it has birthday offers. The person hosting a birthday party gets a free pass to the beautiful waterpark. Their friends get a twenty percent discount on their gate passes. Lastly, Aquaventure provides an annual pass at half the initial price on your big day.
12.  LEGOLAND
If your birthday party budget is small, you can take it to LEGOLAND. It is among the top birthday celebration places in Dubai for couples. LEGOLAND is a family recreation center. Couples with young kids may love this place because of its multiple games and fun rides. Like other free parks in Dubai, LEGOLAND has adorable birthday offers.
It has three packages, including Weekday, Gold, and Platinum. Each package provides a free entry ticket, meal, and drink to the party thrower. It is in Dubai Parks & Resorts, Sheikh Zayed Road. Couples need to arrive between Saturday and Wednesday or Thursday and Friday from 10 AM.
13.  White Beach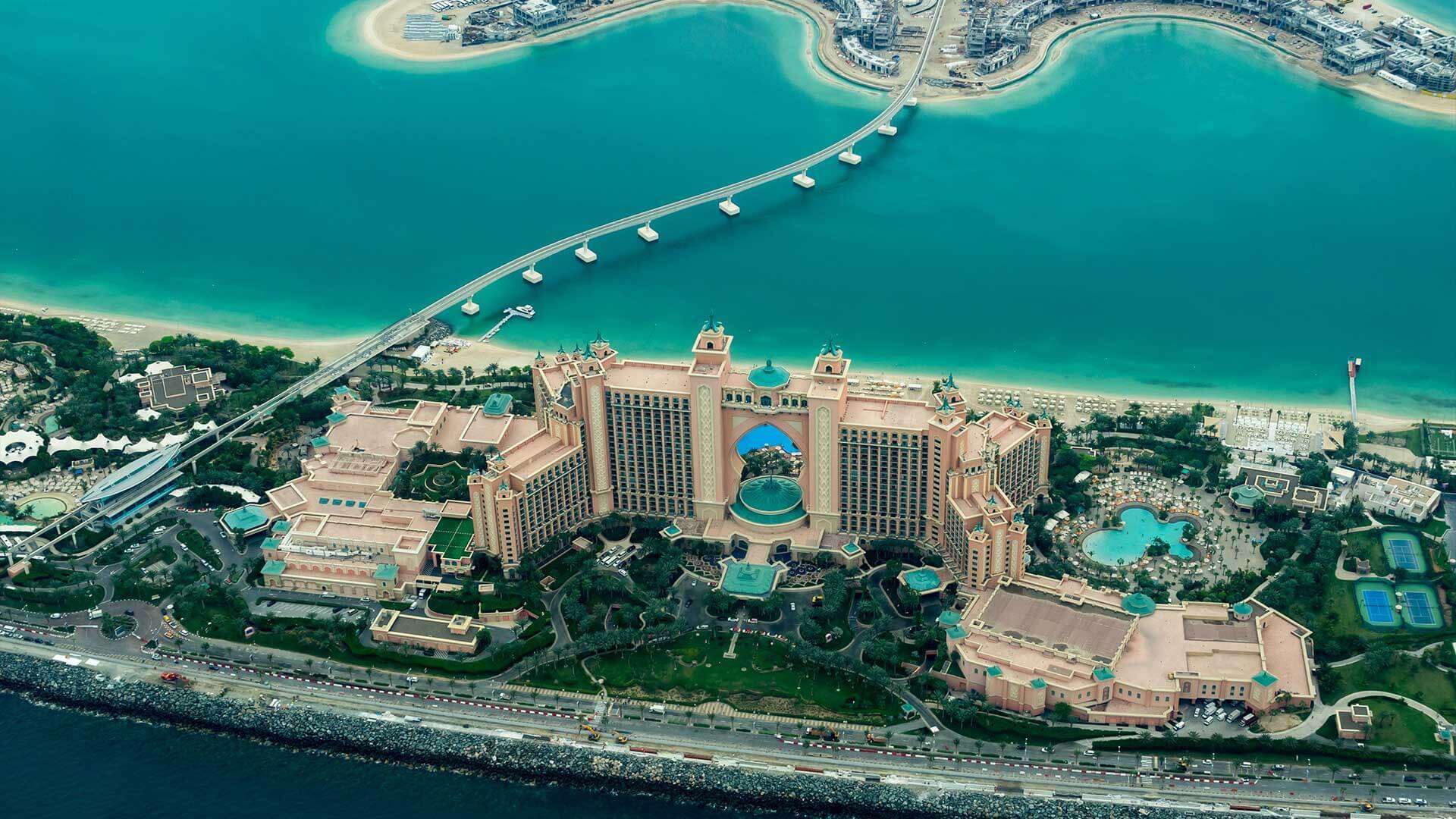 Do you both love coastal fun? Do you want birthday celebration places in Dubai for couples? If yes, you should host your birthday celebrations at White Beach. A traditional-looking beach with wooden structures, a glittery pool, and sunbeds, the White Beach is a stylish beach club. White Beach provides sweet entertainment and yummy food.
14.  Dubai Desert
The Dubai Desert is one of the leading birthday celebration places in Dubai for couples. If you have never visited an open desert, here is your chance to do it. The expansive desert provides a chance to see dunes and an eye-catching sunset. 
To top it all, you will pay nothing for a desert picnic if you do it yourself. However, you should prepare adequately to avoid succumbing to the scorching heat.
15.  Dubai Polo Club
Are outdoor settings your favorite birthday celebration places in Dubai for couples? If you prefer outdoor party venues, Dubai Polo Club is the best choice. It is an old horse club located outside town. Besides its calmness and beauty, the Dubai Polo Club serves delicious food.
You can hold hands and take a stroll along the green trails.
If you prefer watching horses, doing cocktails, swimming, or visiting a spa, you can do it all. Dubai Polo Club is one of the most loved birthday celebration places in Dubai for adults. An alternative venue is the Sky Lounge on the 35th level, Hilton Hotel. 
Nasimi Beach in Atlantis Hotel might please you if you want a place with a resident DJ. This place provides free views of a pure sand beach and blue waters. This is where you want to sip your favorite drinks among your loved ones.
FAQ
1.  Where Can I Take My Girlfriend in Dubai?
A man can take his girlfriend to any exciting place in Dubai. However, he should know the thing that turns her on. Is it dining in posh places? Does she prefer outdoor fun on the beach or quiet places away from the city?
After that, he should consider if she is celebrating a special event or birthday. Many birthday celebration places in Dubai for couples are available if you know what you want to achieve. We have discussed fifteen top places for couples in a celebration mood.
2.  Where Should I Go for My Birthday in Dubai?
Dubai is the best venue for anyone who has a birthday event. People can choose upscale restaurants for birthday celebration in Dubai. The top ones are Atmosphere, BAI Bar & Terrace, and Alici. Specific restaurants serve ethnic cuisines, such as Mediterranean, Indian, British, Peruvian, Thai, etc.
If you are short on money, choose free public places like water parks and the Dubai Desert. These have special birthday offers for you and your guests, making your event manageable.
3.  How Can I Make My Birthday Special in Dubai?
One way to make your birthday special in Dubai is to identify your celebration styles and personality. Dubai is diverse when it comes to party venues and ideas. Also, travel to Dubai with a few friends and loved ones.
If you have the money, pick the classiest restaurants, yachts, and limos to make your experience unforgettable. As you explore birthday celebration places in Dubai for couples, consider your lover's interests.
4.  Where Can I Celebrate My Husband's Birthday in Dubai?
Apart from the fifteen top places we have shared, you can select the Observatory Bar & Grill. It is one of the most romantic places in Dubai for couples. If candlelit dinners are your ideal way to enjoy a birthday, choose Observatory Bar and Grill.
From here, you can capture the views of Palm Jumeirah and Dubai Marina. Other options are the London Project in Bluewaters, Mythos Kouzina & Grill, and Tomo, a Japanese eatery. Check out our blog for more romantic things to do in Dubai for couples.
5.  How Much Does It Cost to Put Happy Birthday on Burj Khalifa?
To advertise your birthday party at Burj Khalifa, you need $68,000 (250,000 Dirhams). Burj Khalifa is among the most luxurious birthday celebration places in Dubai for couples.
Whether you prefer a quiet intimate celebration or a grand extravaganza, Dubai has it all. So, if you are looking to celebrate your birthday with your significant other, consider Dubai as your ultimate destination and create unforgettable memories together.