Top 18 Picnic Spots in Dubai You Must Plan to Visit In 2023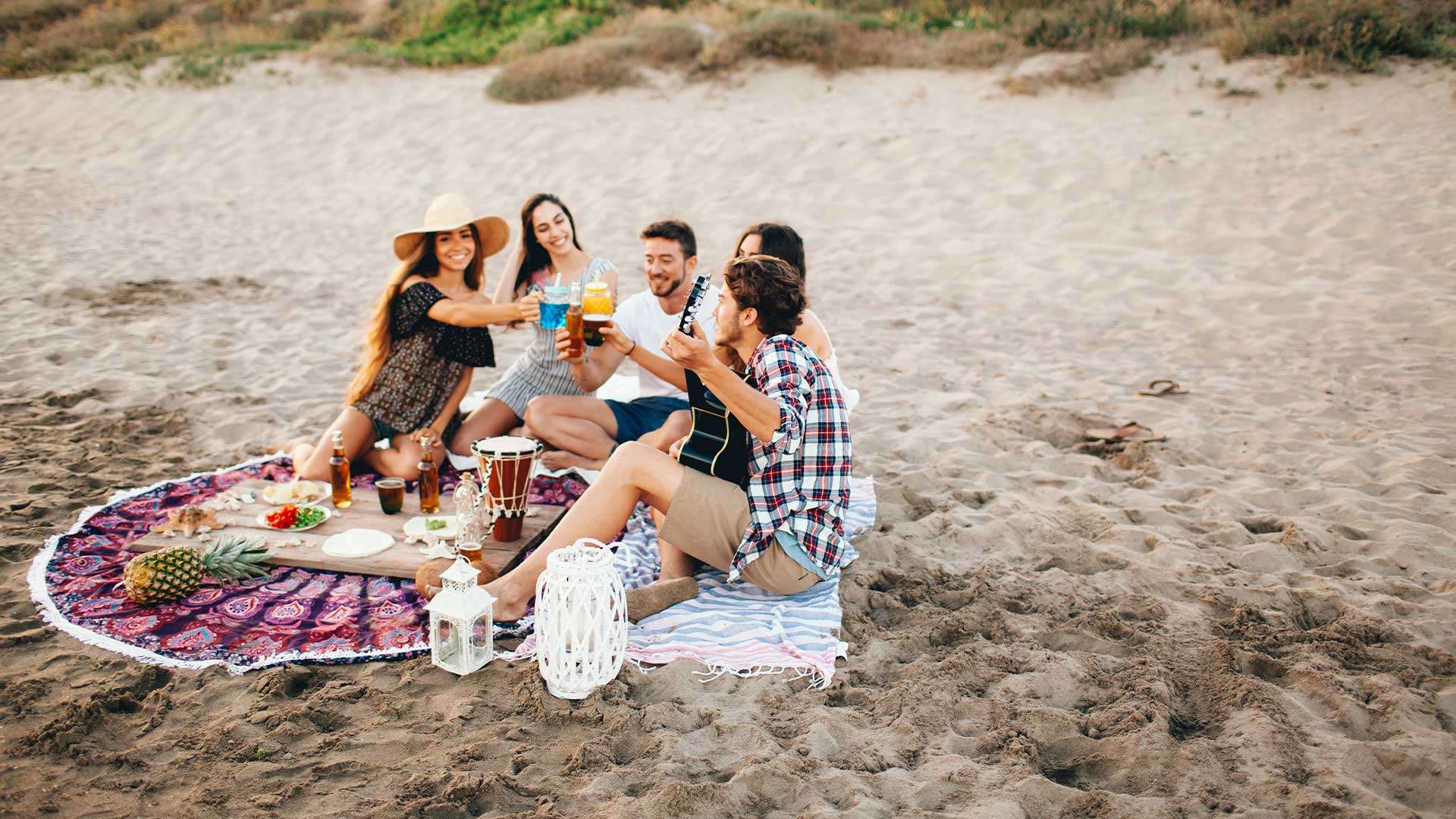 The word picnic creates an exciting sensation in our mind, and visiting at least one place among the 18 best picnic spots in Dubai listed here will make your next outdoor party extra satisfying. When you are in UAE, you must plan to visit some picnic spots in Dubai to enjoy its true beauty.
However, hidden beneath the stunning beauty of nature these incredible picnic spots offer a unique blend of relaxation, natural beauty, and urban charm. In this article, we'll reveal the best picnic spots in Dubai. We'll also ensure your outdoor dining experience is nothing short of extraordinary.
So whether you're a resident or a visitor to this captivating city, the picnic spots we mention here will leave you in awe. So pack your picnic baskets, grab your friends and family, and get ready to immerse yourself in the beauty of Dubai's natural wonders.
What Do The Best Picnic Spots in Dubai Offer?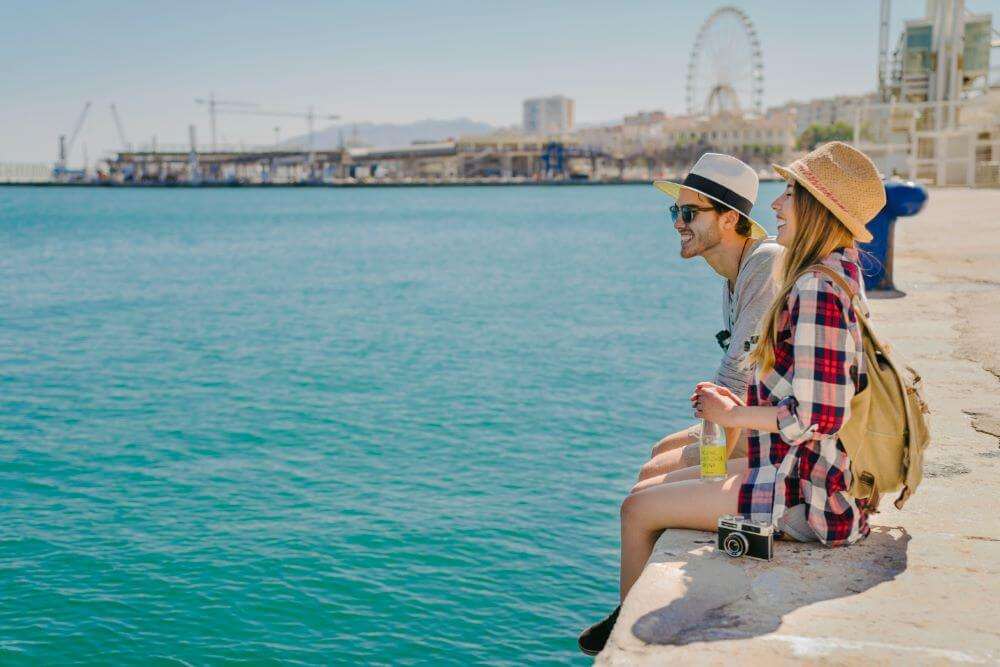 Dubai truly combines the city's modern allure with the beauty of nature. Although Dubai is renowned for its active urban lifestyle, the picnic areas around the city can give you a welcome break from the hustle and bustle of the city and let you relax in a peaceful setting.
You can also choose picnic areas for celebrating special occasions like birthdays, anniversaries, and family get-togethers.
Dubai's picnic spots often have well-maintained facilities, ensuring comfort and convenience during your outing.
Many picnic spots offer recreational activities such as hiking, birdwatching, boating, and more. It's a chance to engage in outdoor activities and enjoy the fresh air. Picnics are a budget-friendly form of entertainment.
Overall, Dubai's picnic spots offer a chance to balance the city's excitement with nature's serenity.  Additionally, on a picnic, you can pack your meals and snacks, avoiding the need to spend on expensive dining options. Whether you live in UAE and looking for a quick escape or a visitor seeking a unique experience, these spots provide a perfect blend of relaxation, adventure, and natural beauty.
18 of the Best Picnic Spots in Dubai You Must Visit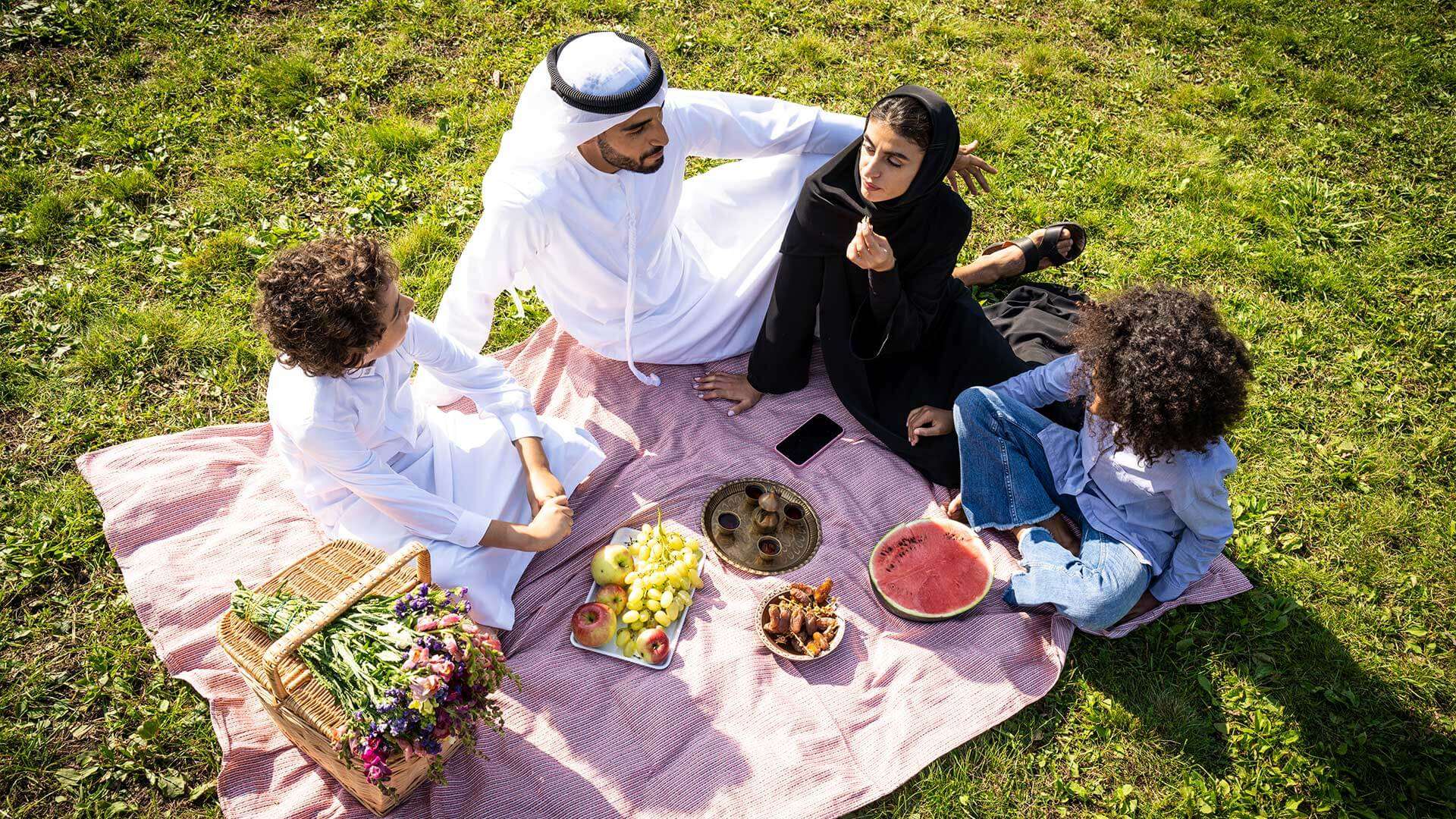 As we reveal our best picks for famous picnic spots in Dubai, we must mention that the following places are safe for visitors and locals.
Here we have listed some of our favorite picnic spots in UAE and categorized them by green parks and gardens, desert spots, coastal and riverside locations, lakeside spots, historical places, and family-friendly spots.
Best Parks and Gardens Picnic Spots in Dubai
Although Dubai is famous for its skyscrapers and desert activities, the city also has organized parks and green gardens for people to enjoy the serenity.
1.  Creek Park, Dubai
This is the second-largest park and by far one of the best picnic spots in Dubai, with well-manicured lawns, colorful flowerbeds, and leisure amenities. The park offers a range of activities for each age group.
While you can enjoy mini golf or go-karting, your kids get numerous playgrounds. The park has separate dedicated places for arranging barbeques. If you don't want to walk around the park, you can roam by cycling through the dedicated lane. The park also offers a cable car facility that you can enjoy.
You can also enjoy a dolphin show at the Dubai Dolphinarium in the park, available in 5D and 7D. Children can visit the fantastic Children's City inside the park, which is focused on indoor entertainment. The City has a planetarium, nature center, technology and earth science gallery, global exhibition, and other attractions to keep kids interested.
The park offers free entry and easy access to most attractions specifically for people with special needs. This park is easy to navigate and a delight for everyone, thanks to thoughtfully designed pathways, parking spaces, recreation areas, and amenities.
Set up your picnic spot under the canopy of trees, and let your kids play freely, ensuring a day of joy and laughter for the whole family.
2.  Safa Park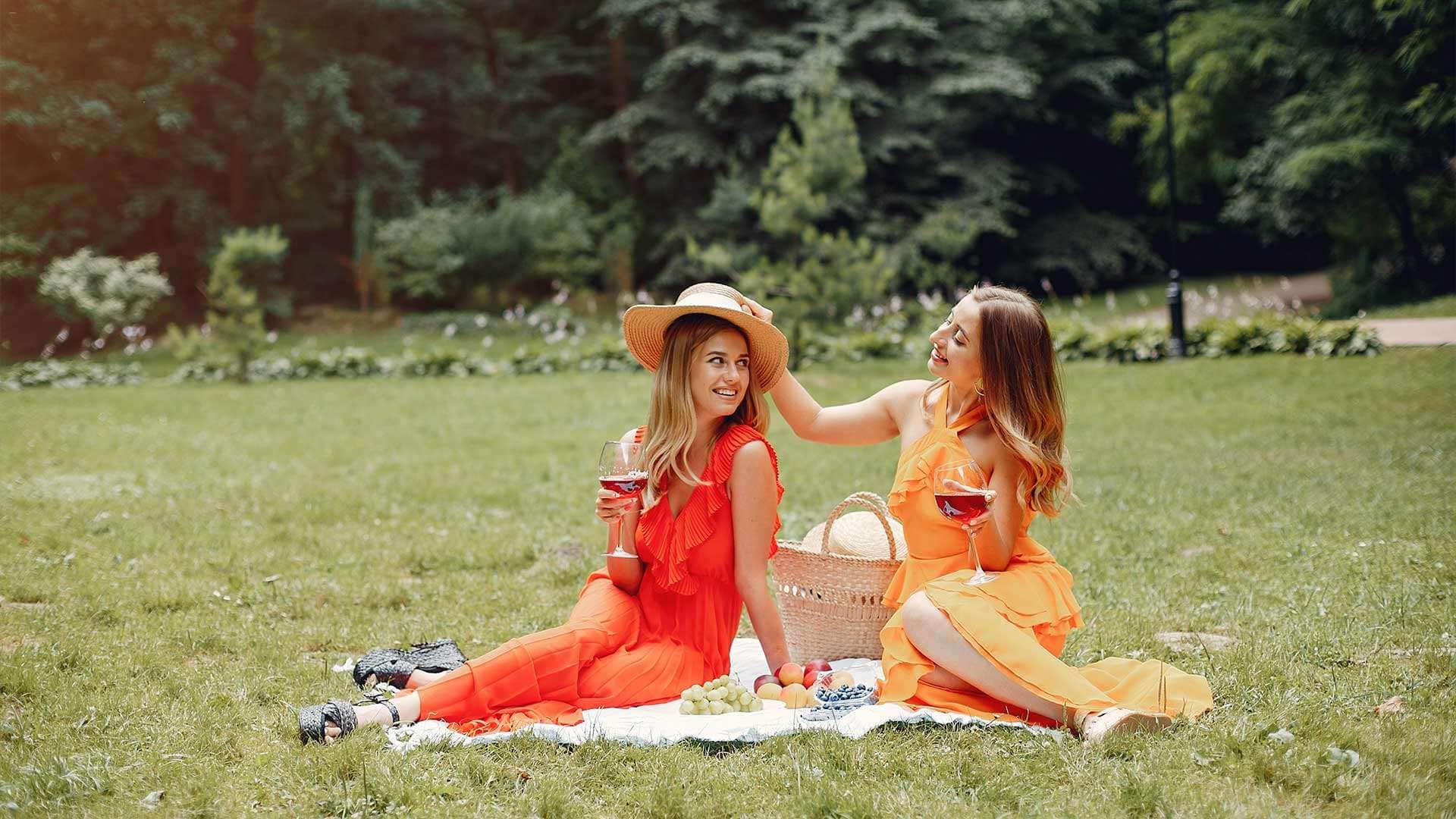 While planning to visit picnic spots in Dubai, Safa Park has to be the top priority. The park is like a paradise in the center of city hustles. It offers a tranquil setting for people to enjoy a picnic with their loved ones in Dubai. In addition, the park offers boat rides on the lake, bike rentals, and courts for basketball, football, and volleyball.
While some can enjoy the plentiful sports facilities, including the basketball court, the running track, football field, tennis courts, etc., others can easily find a cozy spot and take in this location's tranquility and lush greenery.
Almost 200 different bird species live among the 16,000 different varieties of well-kept trees and bushes inside the park. Additionally, other significant picnic spots in Dubai, like the Dubai Mall, Burj Khalifa, Jumeirah, and other city attractions, are all easily accessible from the park.
Safa Park is a beautiful location for people of all ages and will undoubtedly fill you with pure contentment and tranquility. It is one of the scenic parks for picnics in Dubai.
3.  The Miracle Garden, Dubai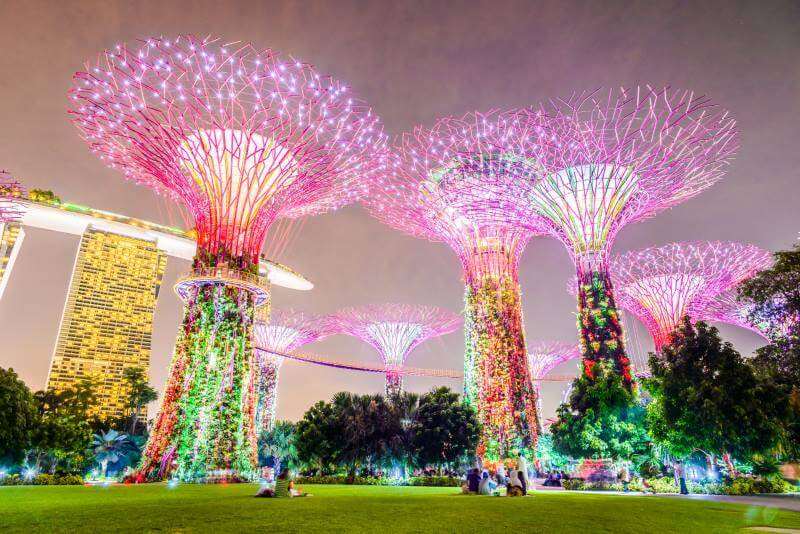 Imagine you are in a flower garden filled with almost 50 million flowers, and that's what Dubai's Miracle Garden is like. You should take advantage of your winter break to visit the Miracle Gardens in Dubai. The area spans about 72,000 square feet and is nothing less than a miniature world of floral marvels.
This is one of the most vibrant dating Spots in Dubai, which offers a colorful and picturesque picnic experience. Miracle Garden isn't just an ordinary Picnic Spots in Dubai, it offers so much more than you can imagine. A stunning floral replica of the famous Burj Khalifa, a lovely flower arc, houses, huts, and other exhibitions are just a few creative ways Miracle Garden presents its flowers.
You can also stroll through the passageways, unwind in cabanas, or eat at the international food kiosks and restaurants inside this flower bliss. In addition, this location has a butterfly garden where you will struggle to locate 15,000 free-flying butterflies.
4.  Dubai's Zabeel Park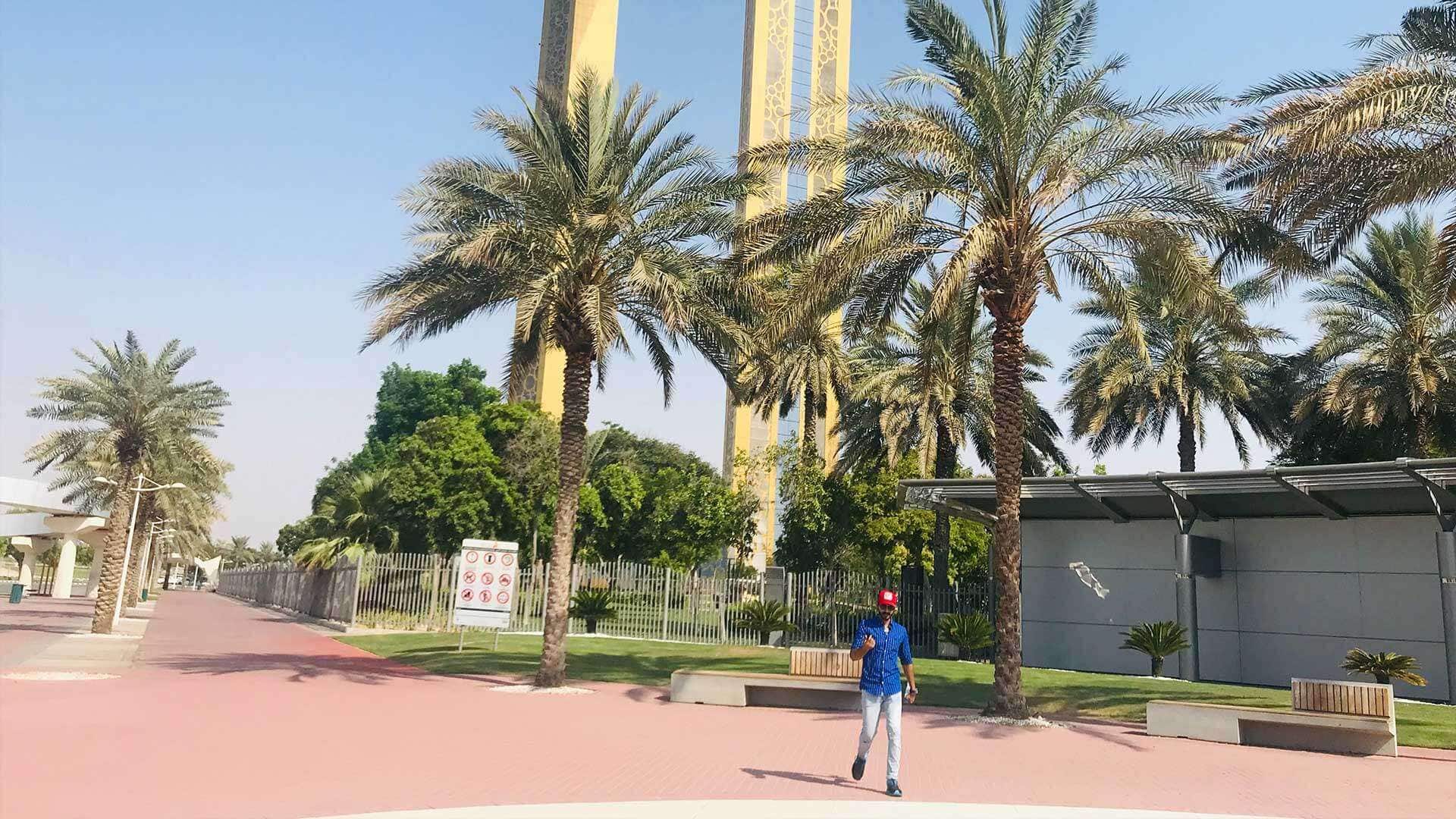 Making a plan to visit Dubai's Zabeel Park on any day is the right decision.  The urban public park in Dubai's Zabeel neighborhood is notable for its avant-garde design. The park, inaugurated in December 2005, spans 117.375 acres and can hold 2,300 vehicles.
The park is well known for its sporting events, live music, jogging trails, pedestrian walkways, barbecues, skateboarding parks, boating lakes, mini cricket fields, lakeside dining establishments, golfing facilities, exhibition galleries, and more. While looking for the best picnic spots in Dubai, this park has to be on your list.  
If you have kids, then visiting this park can never go wrong. The park has a technology theme and includes interactive and educational exhibitions that are perfect for various edutainment activities. It is also one of Dubai's most well-liked picnic areas, drawing many visitors year-round thanks to its over 3000 palm tree plantations.
5.  Mushrif Park
Among the most common picnic spots in Dubai, is Mushrif Park. Its expansive area is home to various amenities, including pony rides, miniature buildings, and an equestrian center. The windmills are also present inside the park. Sounds crazy, right?
For arranging a picnic, Mushrafi Park is a great place to stroll with family or friends in the morning or the afternoon. It is a perfect place for people of all ages. The 99-hectare park is very popular among families, couples, and kids, and is currently one of the most popular recreation areas.
Besides being on top of the list of the most interesting picnic spots in Dubai, Mushrif Park offers the largest barbeque area. It's in Mirdiff, close to Aventura. A unique attraction of this place is the international village.
From a blue toadstool house to a German Hausbarn, one can see unusual homes here. It also provides several additional attractions, including an adventure park, an astronomy center, opportunities for bird watching, rides for animals, and more.
6.  Capital Gardens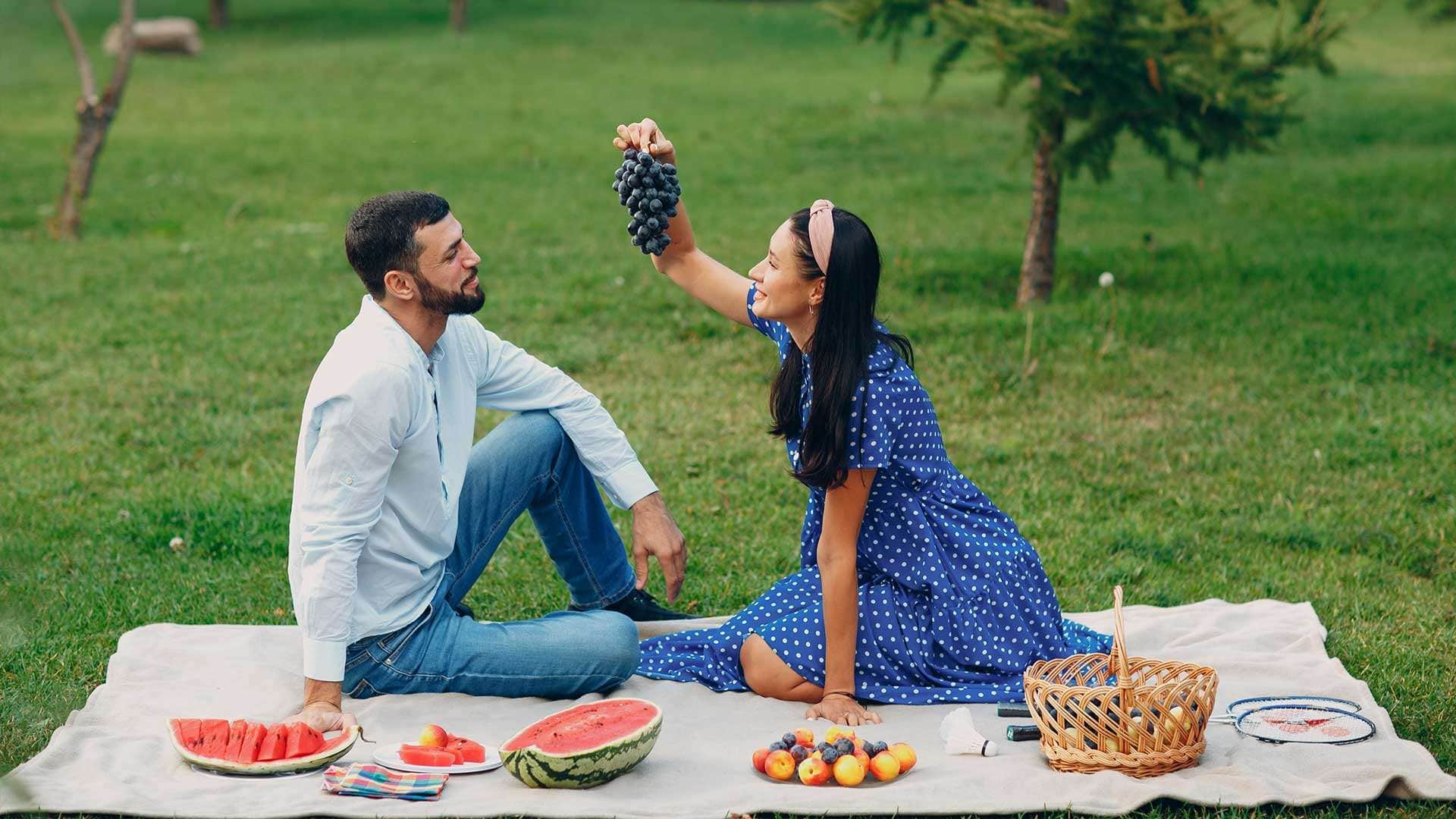 Capital Gardens offers an entirely different experience from the brick city because it is surrounded by the chaos of Abu Dhabi's skyscrapers. The gorgeous green landscape and water fountains add to its glory. The green space is comparable to a desert oasis.
This is one of the main attractions and popular picnic spots in Dubai. People from all ages and socioeconomic backgrounds enjoy the public space known as Asima Gardens. After a long day, you can unwind in this peaceful setting in the city thanks to its convenient location.
The green space is kid-friendly and offers recreation options. Children usually enjoy themselves while visiting the park because it has swings and slides. The garden is a place where the entire family can enjoy a picnic.
7.  Heritage Park
This park remains one of the most beautiful picnic spots in Dubai. The Heritage Park is an idyllic modern amenity ideal for picnics in Corniche East, Abu Dhabi. The location is a barbecue enthusiast's dream, with barbecue pits for those who want to cook meat in peace.
You can enjoy the park's amenities while taking in the lovely scenery, which includes fountains and various rock features. Whether you want to explore the area or simply sit and enjoy it is up to you.
Children can enjoy themselves with their parents at Heritage Park because it has swings and slides. Spending time with friends and family in the park is a wonderful idea.
Beautiful Lakes in Dubai
If you want to enjoy the beauty of the lake in Dubai, then the following are the places you must visit. These following lakes are the best Picnic Spots in Dubai.
8.  The Park Al Barsha Pond
Al Barsha Pond Park is one of the picnic spots in Dubai in the center of the Al Barsha residential neighborhood and offers a charming getaway from the city. The park has a 52-acre total area.
The Park is close to Al Barsha Mall and is constructed around a sizable lake with a large running and cycling lane. This neighborhood park is a popular place for exercising, unwinding, and picnicking because of the family-friendly amenities, convenient parking, restrooms, spacious gardens, and the beautiful central pond.
While the kids enjoy the vibrant playgrounds and cycling areas, you can unwind in the picturesque environment by boat ride. Thanks to the floodlights, the park is the perfect setting for a calm and enjoyable evening at night.
9.   The Lake of Al Qudra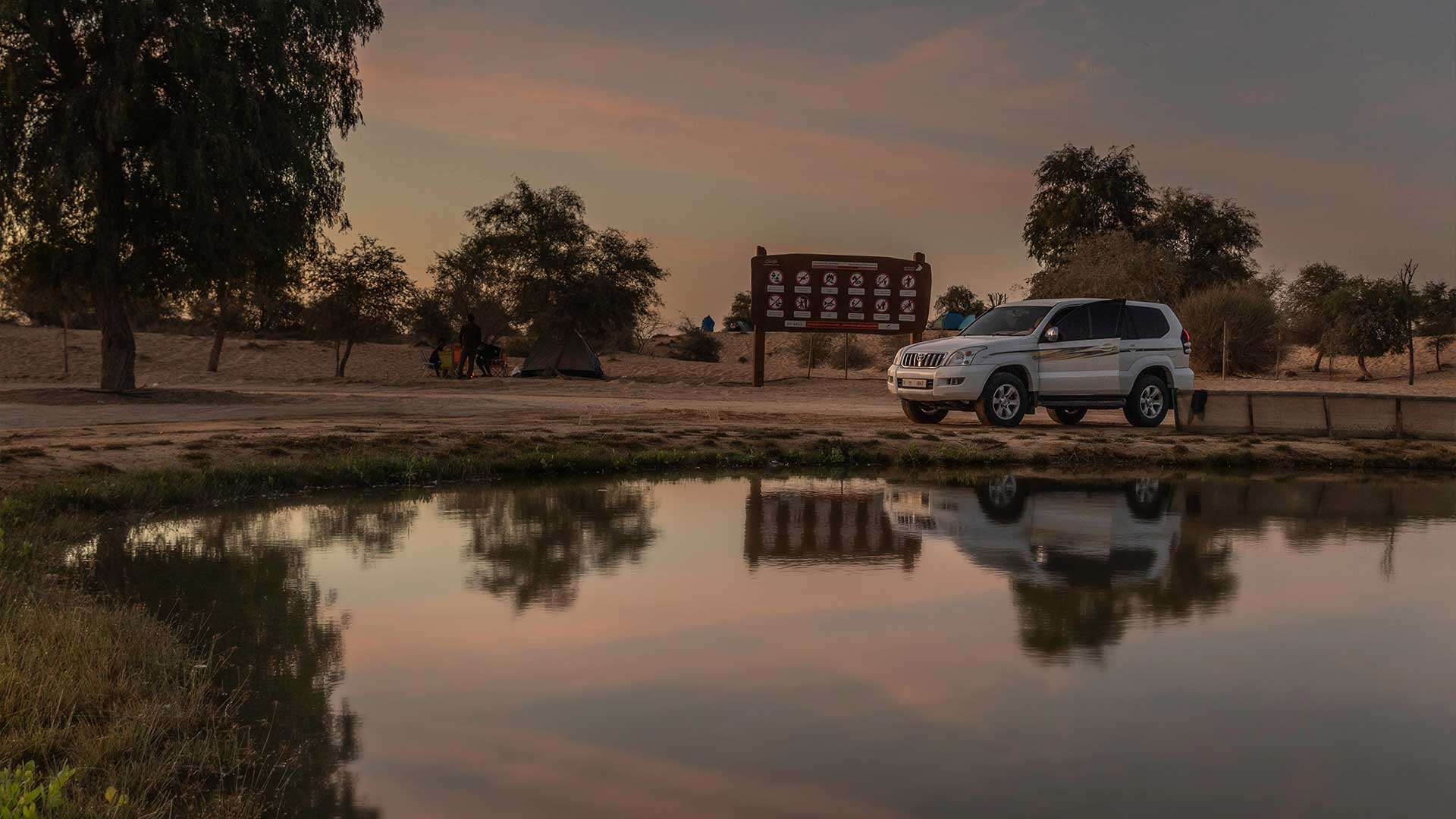 This place has a collection of man-made lakes surrounded by the desert, and it offers a serene and picturesque picnic setting.
Among some good picnic spots in Dubai, you must consider this lake as a great option. There are numerous ways to spend a sun-filled vacation in Dubai, which offers a gorgeous beach to unwind on, busy boulevards to stroll along, and various outdoor activities.
Al Qudra Lake is a well-known eco-tourism destination, a real desert oasis, and a great place to find peace if you want to observe wildlife and get back in touch with nature.
Best Desert Picnic Spots in Dubai
When in Dubai, you must truly experience the desert picnic spots. Among many picnic spots in Dubai desert, the following are the best.
10.  Dubai Desert Conservation Reserve
This is yet another one of the most popular picnic spots in Dubai that brings a desert picnic amidst dunes and the tranquility of the desert landscape.
The Dubai Desert Conservation Reserve (DDCR) is the country's first national park and offers visitors a breathtaking view of sand dunes and desert flora. With its rolling dunes providing the backdrop for camel trekking, sandboarding, fat biking, and falconry displays, the reserve is a must-see for adventure travelers and outdoor enthusiasts.
Arrange an outdoor gathering at the desert conservation reserve with your favorite picnic pals. You can enjoy trekking, safaris, falconry, horseback, and camel riding in the most blissful picnic spots in Dubai.
11.  Fujairah
If you are going for a picnic with a staycation, then choosing Fujairah can be the best option among many picnic spots in Dubai.
Fujairah is a historical place and offers a lot of picnic spots. It is perfectly located on the East Coast of the UAE and is a famously-known picnic spot in Dubai. It is surrounded by mountains and beaches. In this remote area, there are many campsites with cozy settings to calm the mind and the soul.
In addition to camping, you could try snorkeling and see the vibrant marine life there. Don't forget to capture priceless photos that you can keep forever to commemorate this surreal experience. Already awestruck? You must be eager to take part in this overnight desert camping trip.
Beach Side Picnic Spots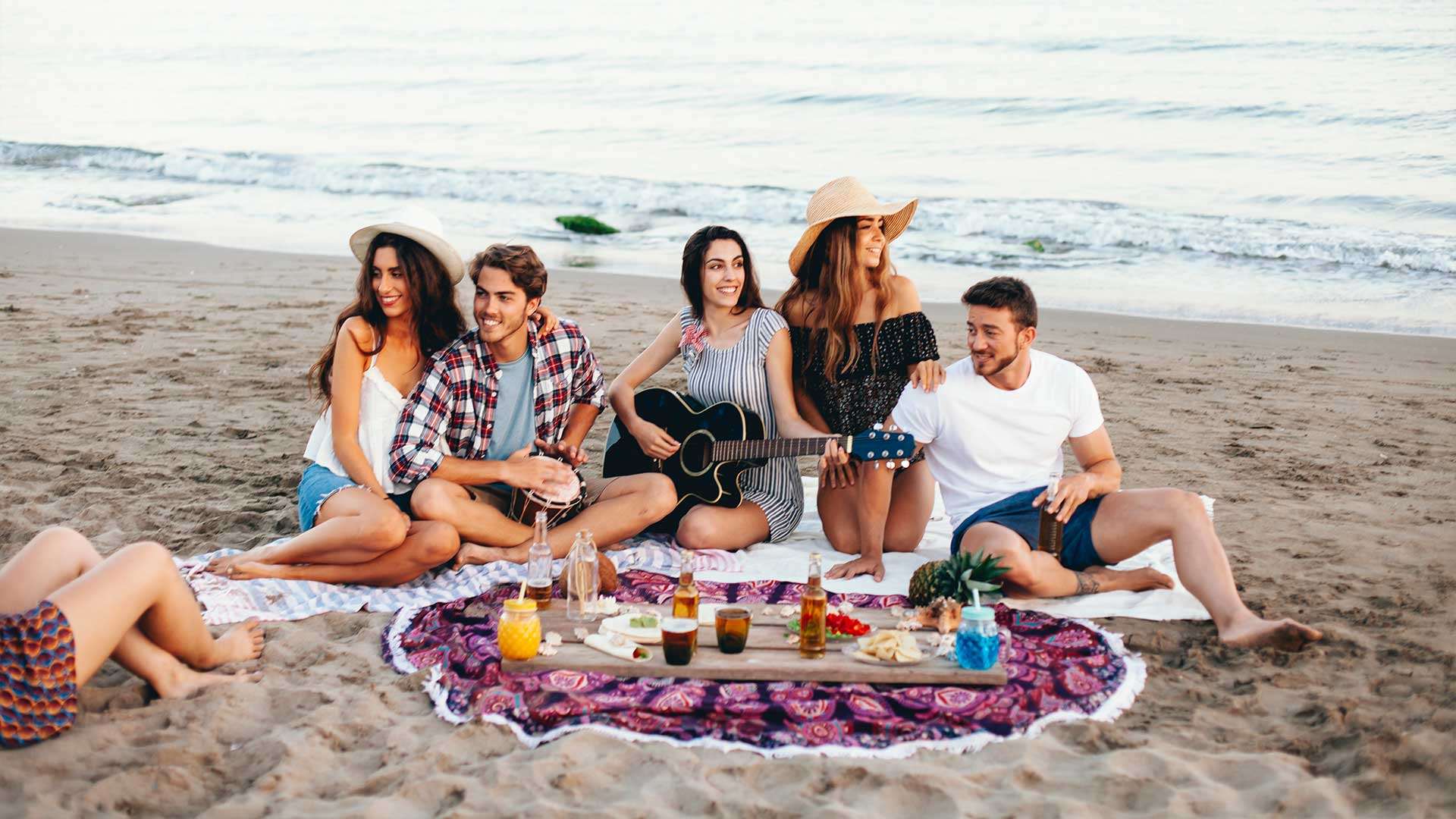 Dubai, renowned for its luxurious lifestyle and stunning landscapes, offers a lot of beachside picnic spots in Dubai with excellent facilities for visitors to enjoy.
Whether you're a local resident or a tourist, these locations provide an ideal setting to bask in the sun, relish delicious food, and create wonderful memories.
12.  Al Mamzar Beach Park
Five beaches are located within this 106-hectare complex, each with a distinctive character and atmosphere. While arranging a picnic here, you can rent a bike and explore all five beaches. Beside each beach, there are restrooms, showers, and changing areas.
In addition, the park has picnic areas, barbecue pits, swimming pools, a skate park, and chalets, so it's simple to stay all day or longer. Al Mamzar Beach Park is an idyllic spot for picnics. The park provides barbecue areas and playgrounds that are perfect for larger gatherings.
The park offers captivating views from all directions and is surely a great choice among many of the picnic spots in Dubai. You can engage in a few water sports for a group picnic activity.
13.  Jumeirah Beach Park
On our list, Jumeirah Beach Park stands out as one of the ideal picnic spots in Dubai. This family-friendly destination features well-maintained grassy areas, barbecue pits, and shaded seating arrangements, making it perfect for picnics. The park offers a serene view of the Arabian Gulf, with designated swimming areas, play zones for kids, and restrooms for convenience. This can be a great place for you to plan a marriage proposal.
On Jumeirah Beach Road, it is convenient to arrange a picnic as it offers a variety of picnic amenities. Jumeirah Beach Park boasts many amenities for a beach that is also (semi-)public.
The 12-hectare beach park is one of our favorite picnic spots in Dubai and has clean restrooms and changing areas, a swimming pool, volleyball courts, and parking. It is surrounded by grassland and soft sand. For a weekend arrangement, this place can be your go-to picnic place.
Unfortunately, it is regularly crowded due to the low cost. Although there are various food booths in the park, many tourists prefer free barbecues because the well-kept lawn is a lovely place for a picnic. The park offers a lovely view and enough room for kids to play and run around.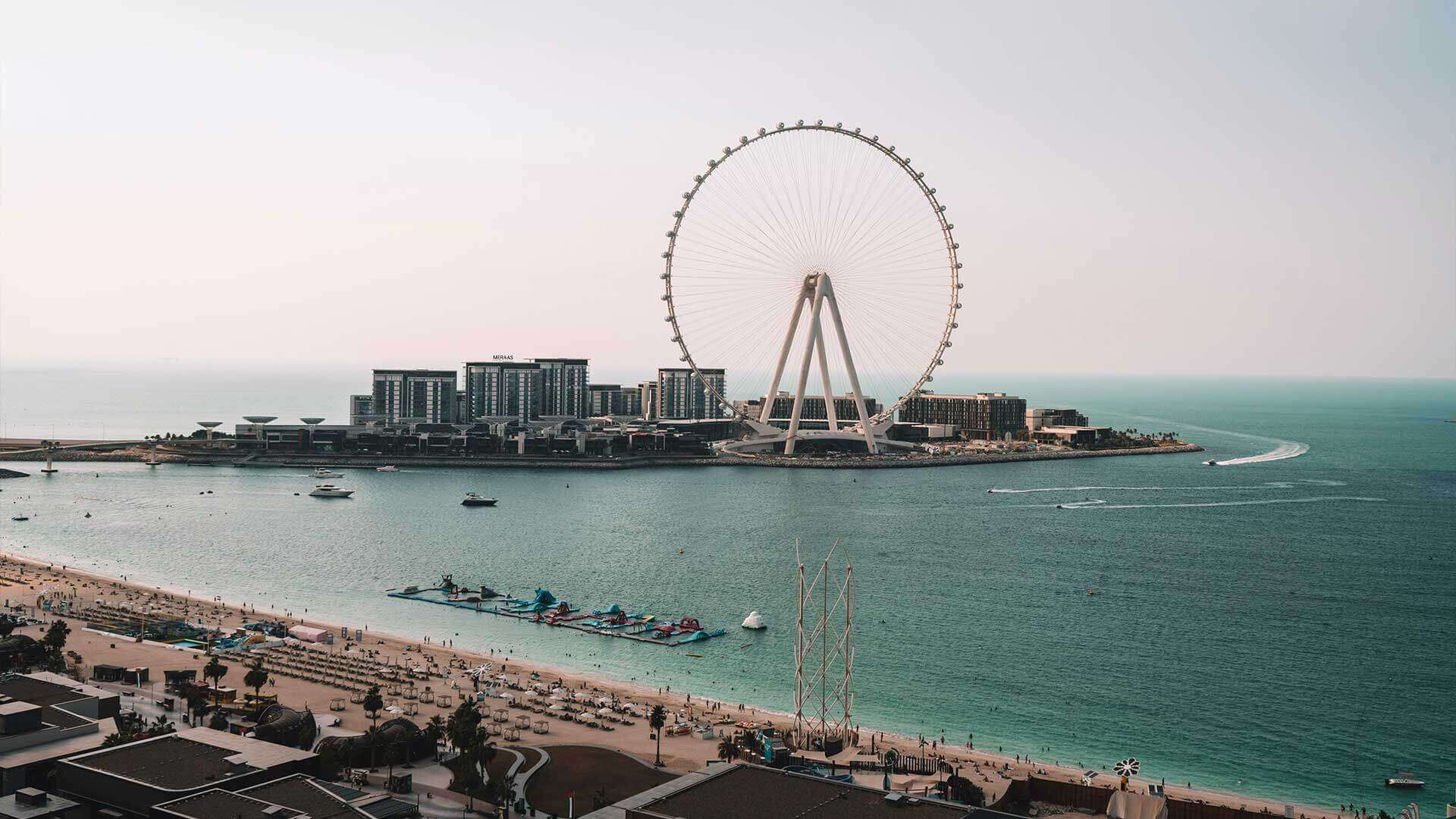 14.  Jebel Ali Beach
Situated on the southern side of Dubai, this is one of the quietest and least crowded beach picnic spots in Dubai, with beautiful sandy shores and clear waters. The beach is located between the Lama Beach Club and the Jebel Ali Golf Resort & Spa's exclusive beach, both of which have entrance fees.
Jebel Ali Open Beach is free to use, unlike the two private beaches, but it lacks amenities like restrooms and showers. This is a true picnic spot cause here you must bring your food and drink as there are no restaurants nearby.
Despite the lack of water sports facilities, Jebel Ali Open Beach is particularly well-liked by kite surfers and windsurfers due to the ideal wind conditions. But locals like to come here and have a good time on their jet skis.
Whether you are planning a romantic date night with your loved ones or a family gathering, Jebel Ali Beach is undoubtedly one of the good Picnic Spots in Dubai. You may arrange a barbecue night beside the beach with permission.
15.  Al Sufouh Beach
Al Sufouh Beach is one of Dubai's best-kept secrets; that's why it is called the "Secret Beach." Contrary to what that might imply, the location has recently gained a lot of popularity among locals.
However, the name aptly alludes to the beach's hidden entrance, which is easy to miss but well worth the reconnaissance mission. It resides as the hidden gem kind of picnic spot in Dubai, behind a row of palm trees.
To realize why Al Sufouh Beach is among the best places to relax in Dubai, you must arrange a few days of picnic here for a quiet and peaceful time. Enjoy a stroll through the sands covered in soft shells, the salty sea breeze, a deep breath, and the best of nature.
Take advantage of the panoramic views of these famous landmarks, and don't forget to take pictures with the Arabian Gulf in the background while you're here. Al Sufouh Beach is one of the great picnic spots in Dubai for kids to learn about the underwater world because of its shallow waters. The beach offers a great family picnic with arrangements like BBQ, camping, and playing baseball games.
Historical Place and Adventurous Place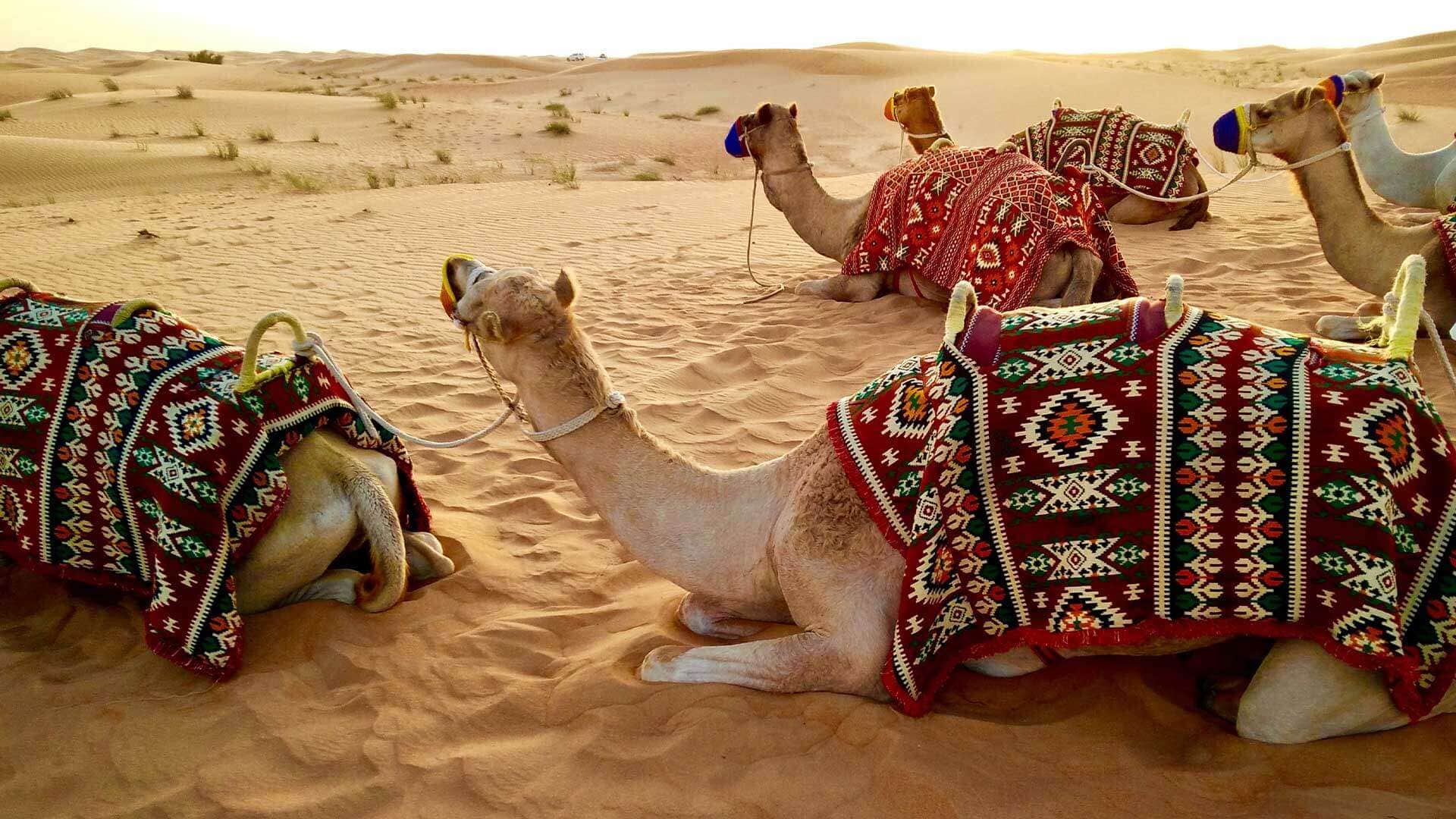 Dubai has a rich historical heritage that can be explored through its various historical sites. If you plan to visit picnic spots in Dubai, choosing historical sites can offer a glimpse into the city's past and an excellent backdrop for a memorable picnic experience.
When you enjoy the scenic beauty in Dubai, you must head to at least one adventurous spot. For adventure lovers, the picnic spots in Dubai offer a handful of options you must visit.
Here's a look at some historical and adventurous places in Dubai and the nearby picnic facilities:
16.  Dhayah Fort
The historical picnic spots in Dubai are less crowded, which you can consider if you are a history enthusiast. The 19th century saw the construction of the mud-brick Dhayah Fort Ras Al Khaimah. Located at the summit of a hill, the fort is reached by a zigzag staircase with more than 100 steps.
The breathtaking views of the surrounding landscape and nearby farms make up for the challenging ascent. An educational picnic with students at Dhayah Fort will be an excellent opportunity for first-time visitors.
When you are confused about the options of Picnic Spots in Dubai, planning a visit to this fort can be a very fruitful solution.
17.  Jebel Jais Mountain
Among the exciting Dubai picnic places, Jebel Jais Mountain is one so far, the best. If you are someone who loves a thrill, then Jebel Jais Mountain is the perfect option for arranging a picnic. If you enjoy a good adrenaline rush, you'll love the world's longest zipline experience on this mountain.
To enjoy food at 1,484 meters above sea level, you can try the food at the restaurant on this mountain. Starting from the drive towards the mountain to the zipline, everything will excite you and your mates. The local guide there will ensure you experience the whole beauty of the mountain to the fullest.
This is one of the must-visit picnic spots in Dubai, where you must stay a night to enjoy some grill and a night of sleep inside the tent.
Experience Dubai Market and Malls in Dubai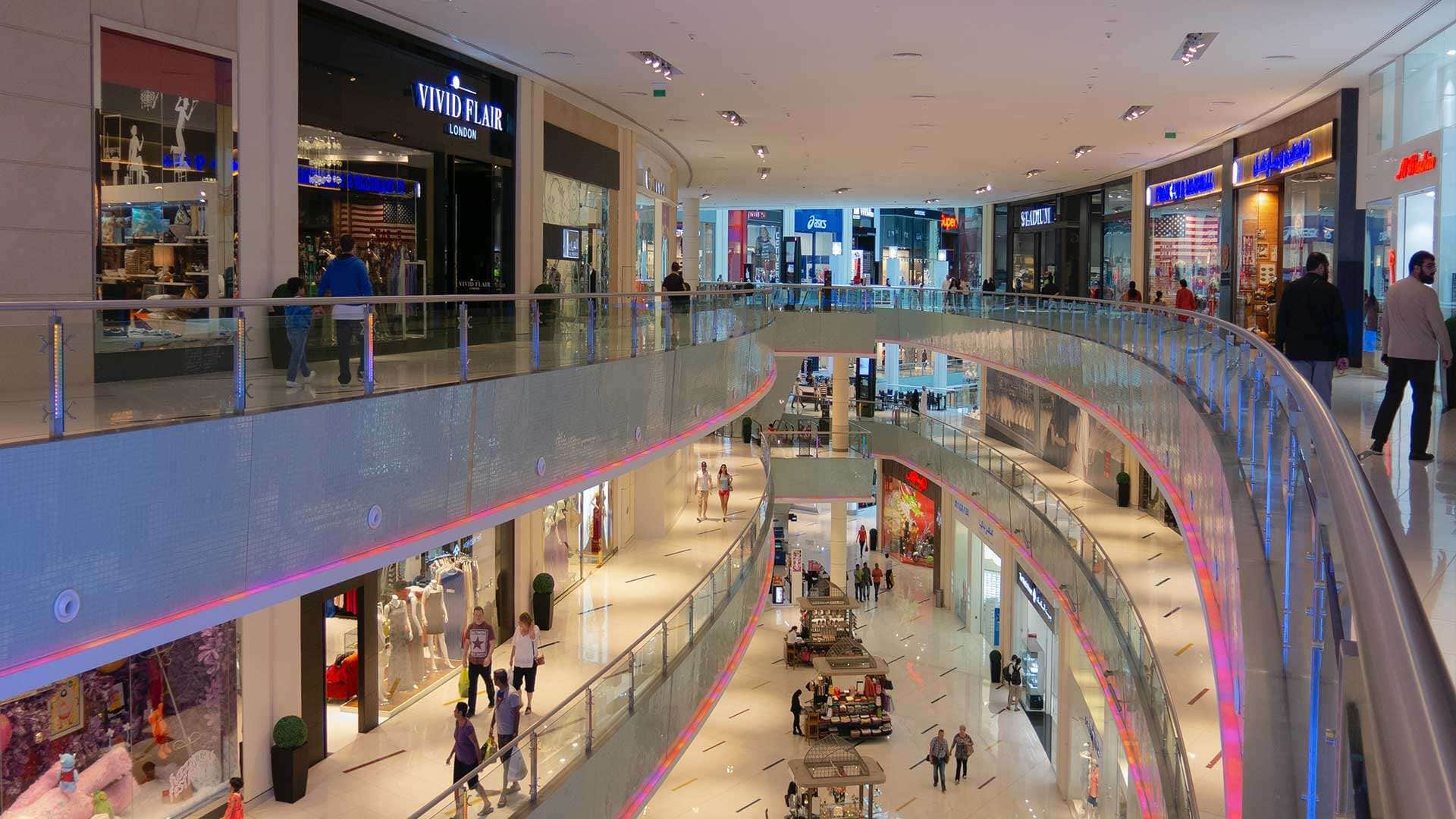 While traditional markets and shopping malls are not typically considered traditional picnic spots due to their indoor and commercial nature, Dubai is known for its innovative and unique approaches to entertainment and leisure. Try Dubai's market and malls as picnic spots and it will change your mind.
18.  Dubai's Ripe Market
Sounds unconventional for a picnic? It may, but among the unconventional Picnic Spots in Dubai, the ripe market is our favorite. Keep reading to know more about why this market is worth a picnic.
Normally, the market starts on the weekends at various locations, with a flagship location at the Police Academy Park during winter. By visiting this market for a picnic, you will enjoy a combination of both a picnic on the lawn in the sunshine and a fun shopping day.
Bring a basket and fill it with tasty treats from the nearby food trucks and fresh fruit from the neighborhood farmers' markets. Live music, workshops, and activities around the market create a positive and welcoming environment for everyone to enjoy.
Ending Note
As we wrap the blog on the best picnic spots in Dubai, one thing becomes abundantly clear: this city has an array of breathtaking natural gems waiting to be explored. So, let the spirit of adventure guide you, and let the allure of nature rejuvenate your senses as you explore these picturesque locations.
Embrace the beauty that Dubai has to offer, create cherished memories with your loved ones, and make this year one to remember. The top 18 picnic spots in Dubai are calling, and it's time to answer that call. Happy picnicking to you all!
FAQ
1.  How Can I Make a Picnic Special?
Whether you are hosting a picnic or just attending one, making it special is about adding thoughtful touches for you and your companions. To make a picnic special, you can start by –
Choosing a picturesque location
Packing a delicious picnic basket
Bringing portable speakers for music
Ensuring each age group or individual is involved in activities like frisbee or badminton.
2.  Where Can I Do a Picnic in Abu Dhabi?
As we have listed out the  18 best picnic spots in Dubai, you can visit any of them with family, friends, and work people. But to suggest one picnic spot in Abu Dhabi, we would mention the Creek Park,
3.  How Do You Do a Romantic Picnic?
A romantic picnic for couples can be a great way to escape the hustle and bustle of regular life. If you want to enjoy/plan a romantic picnic, you can do the following –
Choose a romantic outdoors from the best picnic spots in Dubai and plan a romantic setup.
Create a romantic ambiance with soft background music, arrange your partner's favorite drink, and a cute surprise gift for him/her.
Moreover, you put away distractions, have meaningful conversations, and relish the time on a romantic picnic.
4.  Why a Luxury Picnic is So Special?
You don't arrange a luxury picnic for everyone or every day. It's about making your special people feel special. A luxury picnic is special because you arrange it to experience the finest food and drinks, elegant decor, and attentive service.
5.  What is a Pop Up Picnic?
A pop-up picnic is an exciting way to enjoy a picnic where you don't worry about anything. It's like a surprise picnic arranged by an event management company. At a pop-up picnic, you get to enjoy your picnic with your people at a surprising place. The idea behind a pop-up picnic is to create a sense of excitement and adventure by keeping the location and details secret until the last minute. If you want to enjoy a pop-up picnic, you can contact Emotions Events, and they might arrange one of the most enjoyable picnic spots in Dubai for you accordingly.