13 Top Spot to Celebrate Valentine's Day in Dubai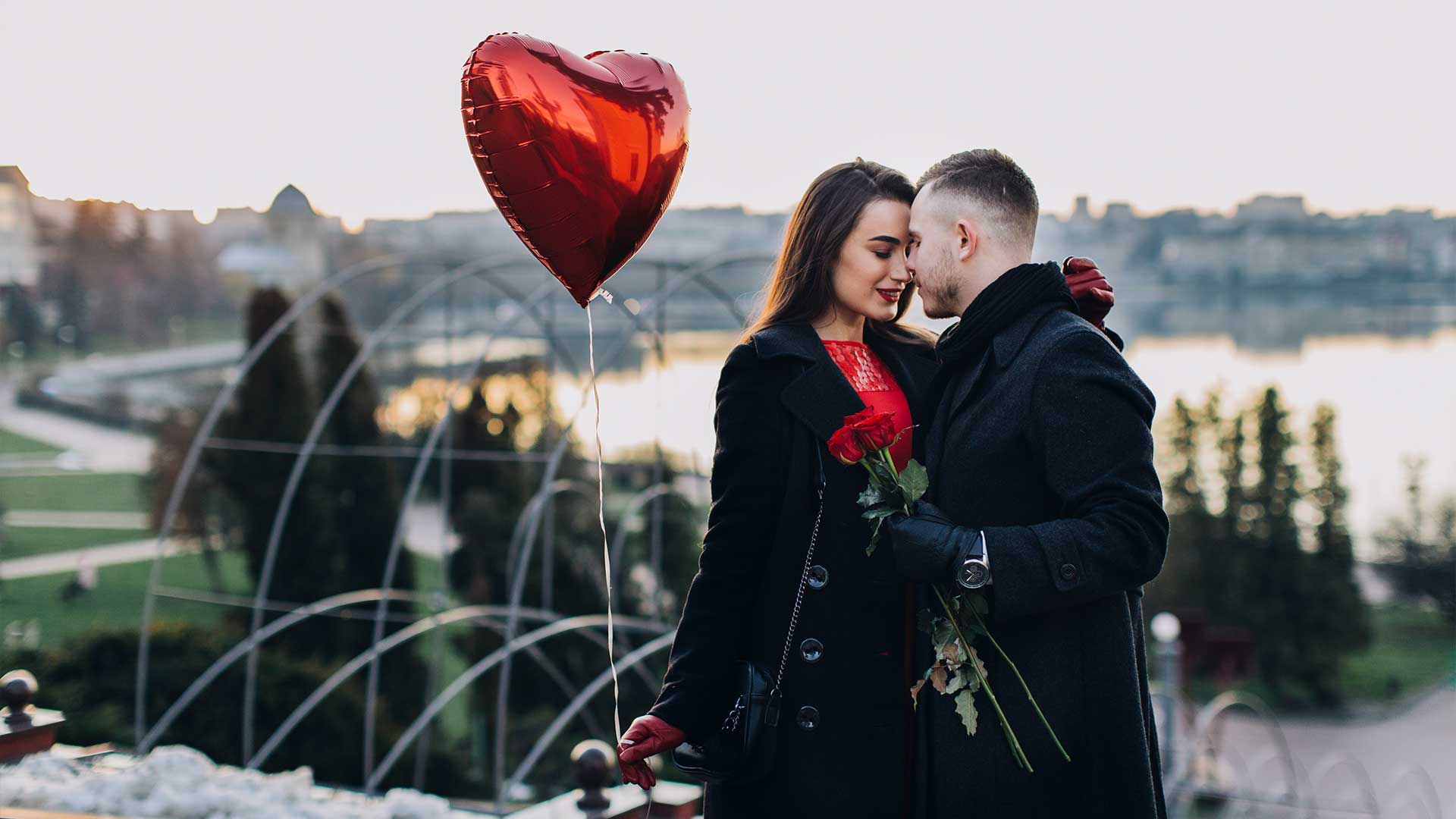 "You have bewitched me, body and soul, and I… I love you." (Pride & Prejudice)
Who could forget the iconic statement from one of the most in-demand film adaptations of the classic novel Pride and Prejudice? Well, the famous line reminds us that love is a divine emotion, a universal human experience, and a delicate imbuing of every part of you. Hence, as the love month is fast approaching, there are ways in which you can show so much of your love and shower your loved ones with affection.
Everyone is excited for Valentine's Day and is busy making plans and anticipating the day's numerous opportunities to create new memories. Some of them might have supper together at home or in a restaurant, while others would go out and spend the night at their favorite hangouts, bars, or clubs. Some could rush out to buy a present at the last minute, while others would plan to revisit all of Netflix's romantic comedies.
Nowadays, this celebration will go down to finding and planning out places and activities to make it more like a part of Valentine's Day specials for your family and friends. Perhaps it might be tiring for you or, in another way, exciting. You don't need to worry about spending the most magical Valentine's Day without anything to do, Valentine's Day in Dubai will be a splendor. So hop on your plane, or save the date because this article will guide you to make Valentine's Day extra special.
13 top places to Celebrate Valentine's Day in Dubai
Dubai is a city full of glamorous and stunning places but you can find soft and cozy places as well to spend time with your partner. Here is the comprehensive of 13 top places to celebrate Valentine's Day in Dubai: 
1. Iconic Burj Khalifa For A Romantic City Lights Vibe
In Dubai, Valentine's Day will not be complete if you don't experience Burj Khalifa. Talking with a special someone while enjoying a cup of Arabian coffee in the world's most recognizable tower is the stuff of dreams. This place is on most of our travel bucket lists and spending Valentine's Day here will be a thing to remember for a lifetime. 
You can rekindle your love over a romantic dinner while gazing at the breathtaking surroundings of Downtown Dubai. The Restaurant offers a 4-course Valentine's Day dinner menu with complimentary premium drinks.
Enjoy a romantic dinner with a live violinist and breathtaking views of the Burj Khalifa at this Dubai restaurant.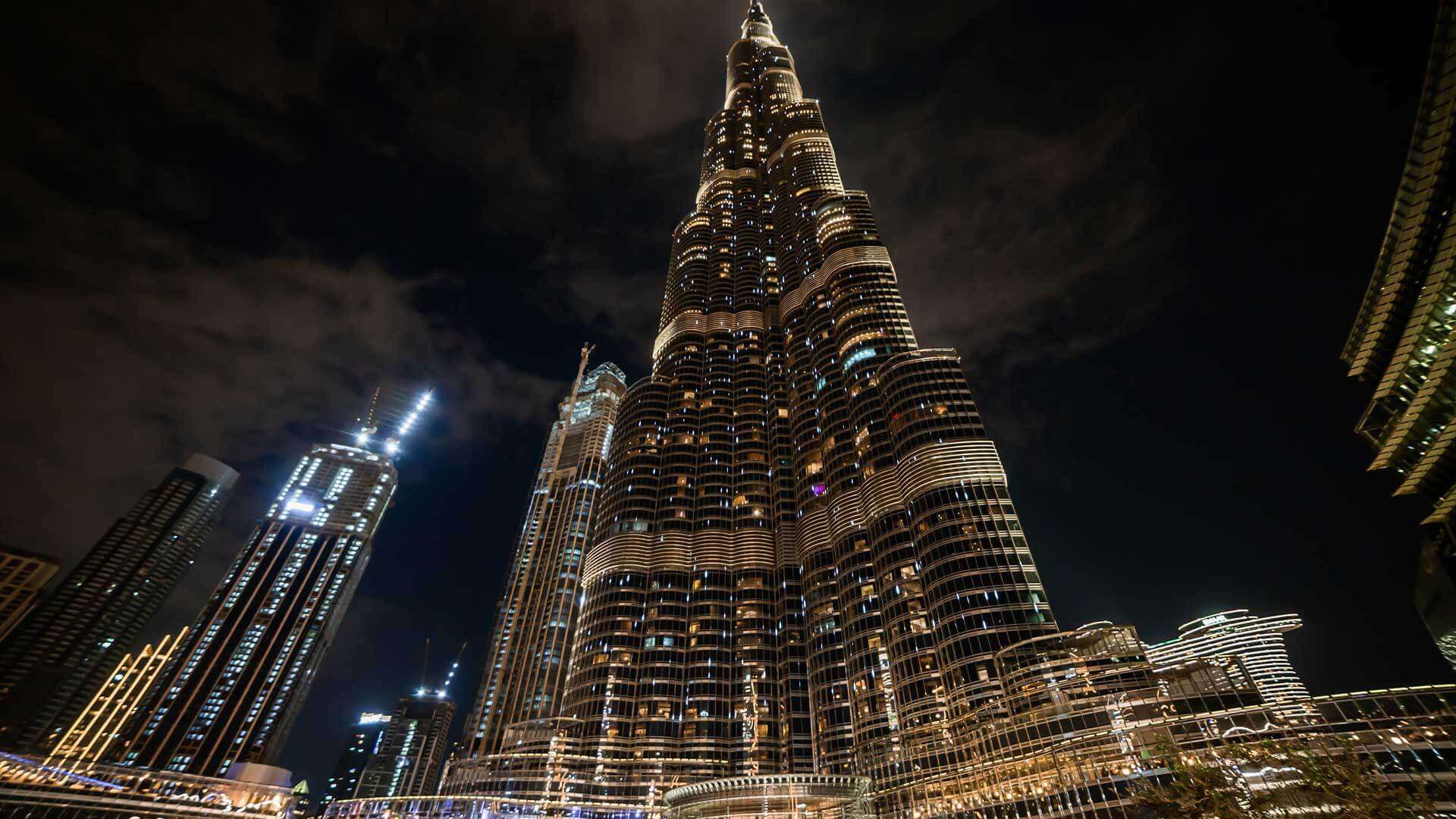 Dubai's beautiful coastline and cityscape will provide an unforgettable Instagrammable view for your Valentine's Day activities.  If both of you are into high towers, you can feel this rush of emotions when you are on top! This will surely be majestic!
The following things will happen to you:
Guests may take in breathtaking views of the city and the Arabian Gulf from the 124th-floor observation deck.
A ride to floors 124 and 125 in the world's fastest elevator awaits you.
Travel to the 125th floor to admire the elaborate Masharabiya motifs that pay homage to Arab arts and culture.
Use the free WiFi to show off your amazing photos of the Dubai skyline.
Only left with picking up some one-of-a-kind keepsakes!
A great time to see the beach, desert, and city lights is just before sunset.
2. Experience Wings Of Love In A Hot Air Balloon
A hot air balloon ride is the epitome of romance, with its beautiful vistas and vast, open sky. You are gently hoisted into the air as the sun rises, with the burners' soothing sounds and the fabric's rustling.
You and your special someone can take in the breathtaking scenery while floating weightlessly in the air, indeed an excellent way to spend your Valentine's Day in Dubai.
The world below seems far away as you feel the wind gently flowing over your hair as you soar over rolling hills, green woods, and dazzling lakes. Flying is an experience to savor and remember the tranquility and peace fondly.
The sunrise's muted tones give way to the day's brighter tones, the way the light shifts and plays across your partner's face, and the beautiful vistas: all these tiny things add up to create one of the best dating spots in Dubai. And when you finally step back onto solid ground, you'll have recollections of a truly magical event, a time that will live in your heart forever, frozen in a moment of perfect stillness.
Experience Valentine's Day gifts of serenity and romance of floating above the clouds in a hot air balloon.
3. Share A Cuddle Moment In The Desert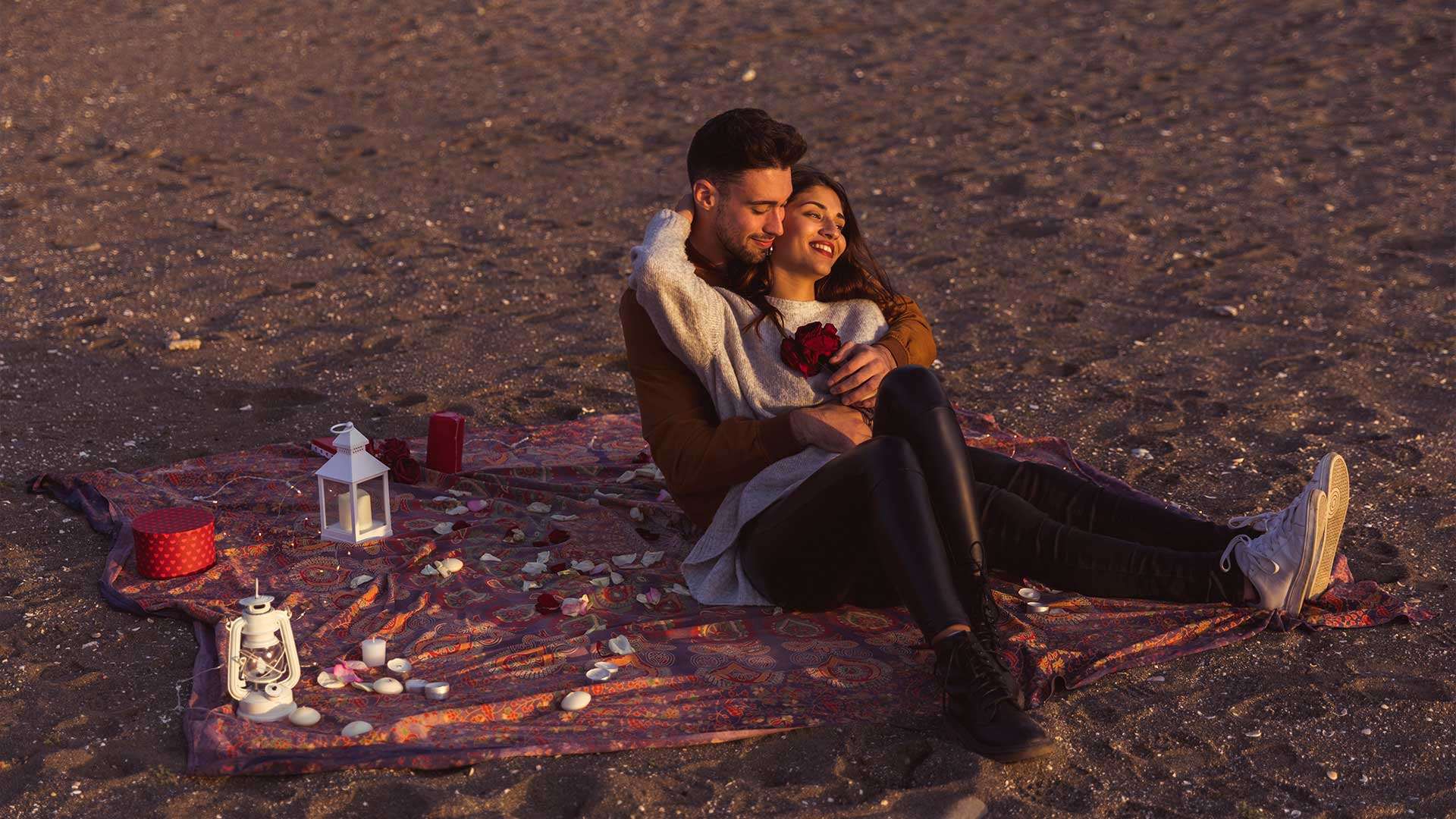 Holding each other while snuggling in the desert is a sweet gesture and certainly one of the most romantic things on Valentine's Day.
When the sun goes down, and the stars come out, the desert may be a quiet and private place to escape it all. Surrounded by the peaceful beauty of nature, you and your loved one can hug under the moon's gentle light and the stars' sparkling light.
The desert's silence, warmth, sand, and the gentle rustling of desert plants all combine to make for a lovely setting. Feeling the warmth of each other's hearts as you embrace one another is one of the finest desert activities to experience the bond of love between you two.
It's hard to describe the beauty and mystery of the desert at night, but it's there. And when you're holding your loved one close like this, it's an experience that will stay with you forever.
With nothing but the night sky and each other for company, you may bask in the beauty of nature and the intimacy of your embrace while gazing at the stars. So this is a top spot to visit on Valentine's Day in Dubai. 
4. Hop In The Rushing Waters At Yacht Club Marina
Daily yacht charters are available at the Yacht Club Marina, providing opulent, refined, and romantic settings for two on Valentine's Day.
You'll have the opportunity to relax in a private, rich environment while cruising the seas. There's also a spot on the nightly 1-hour Marina Cruise. Pop opens a bottle of champagne and raises a glass to your sweetheart.
5. Sky High And Eat In The Sky
Dubai's high-rise restaurants provide a one-of-a-kind opportunity to dine in the air. Diners may savor fine cuisine in a spectacular setting above the bustling streets. The 122nd floor of the world's tallest structure, the Atmosphere of Burj Khalifa, is home to one of Dubai's most famous restaurants to visit during Valentine's season. 
Enjoy lunch with renowned chefs while taking in breathtaking views of the city's cityscape. The high-rise location exudes elegance and refinement, making it ideal for romantic rendezvous, noteworthy events, and unforgettable evenings out.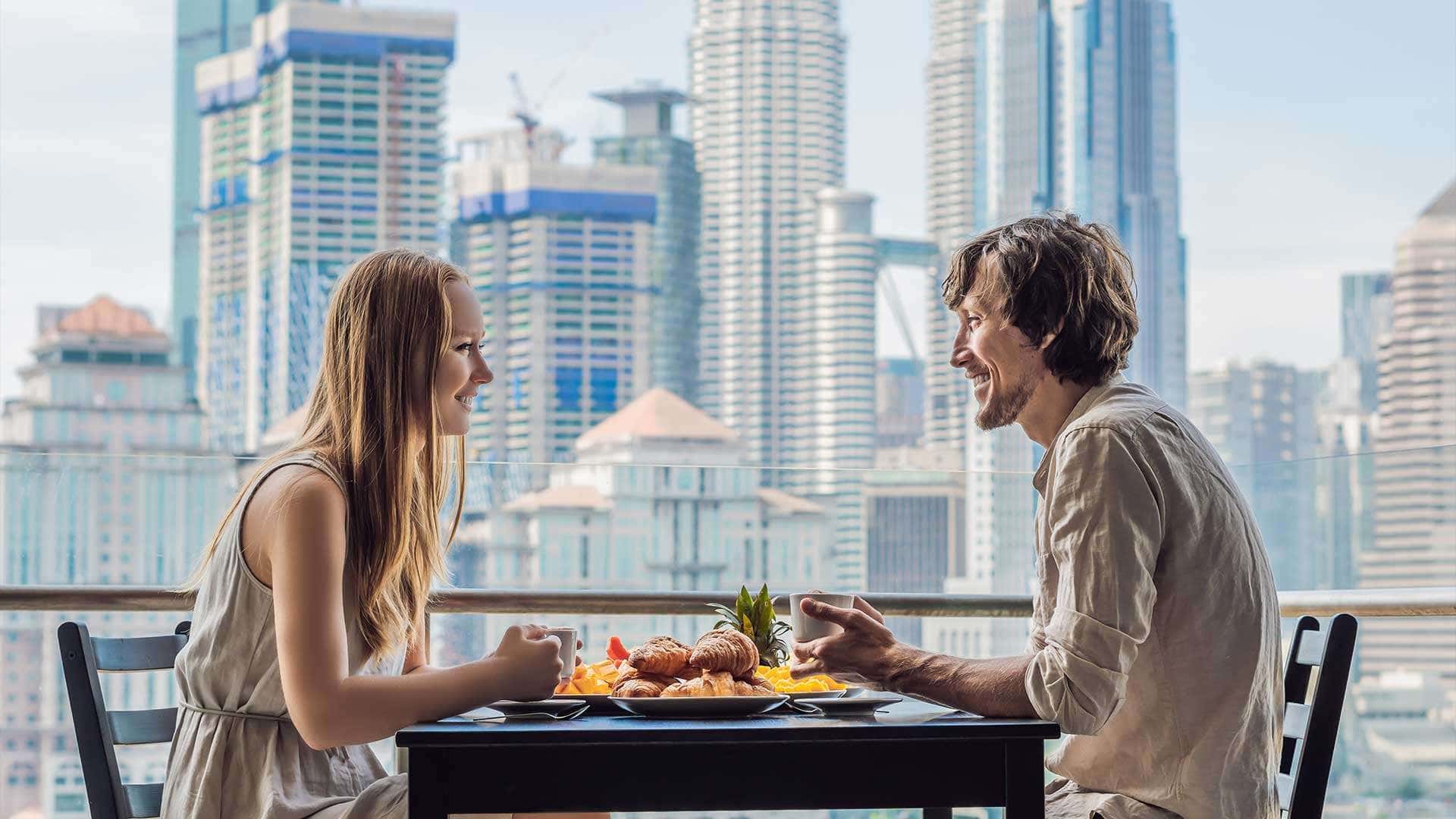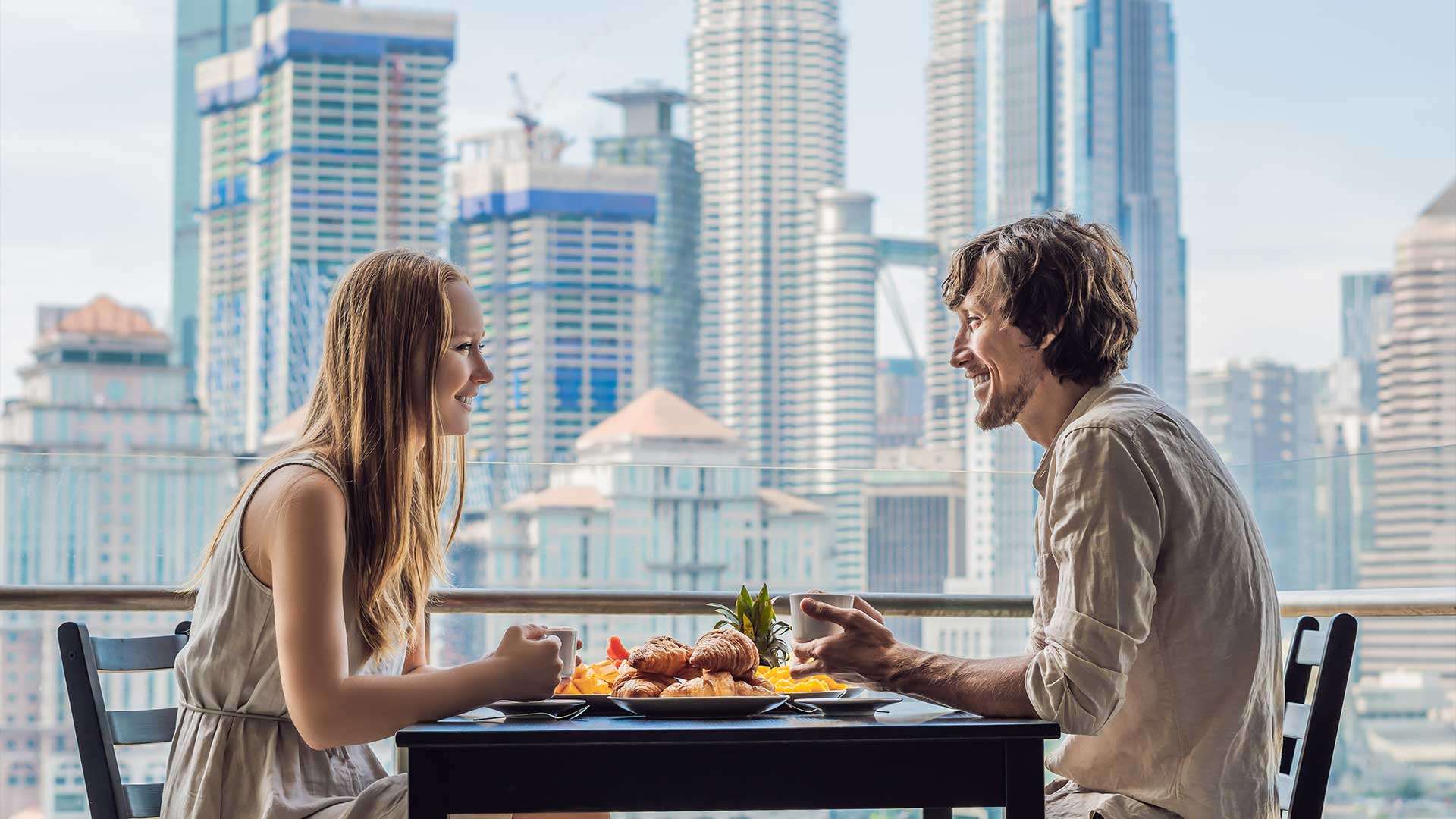 Dubai's skyscraper restaurants offer a unique dining experience with exquisite cuisine and breathtaking panoramas. Diners will feel like they are part of the cityscape thanks to the restaurant's wraparound windows, stretching from floor to ceiling.
It doesn't matter if you're in the mood for a romantic evening, a special celebration, or a different take on a city tour; dining in the sky in Dubai is an unforgettable experience.
6. Spend a Romance Date Night At Armani Hotel
Having a romantic stay at the Armani Hotel Dubai is a dream come true. The hotel is a haven of opulence and sophistication, with sumptuous rooms and attentive staff. You are immersed in a world of refined comfort and style when you enter.
Your room is elegant, tastefully decorated, and outfitted with high-quality furnishings, linens, and conveniences. Gaze out at the city's stunning skyline from the privacy of your room's luxurious bed and indulge in some well-deserved R&R.
You'll find a new level of comfort and pampering at this hotel. The hotel has a variety of restaurants and bars where guests may enjoy a wide selection of delectable fare and beverages.
The hotel's spa offers a variety of massages, facials, and relaxation zones to help you unwind, and the fitness facility is open 24 hours a day.
7. Stare And Wish In A 50,000-Year-Old Comet
Seeing the comet, which is 50,000 years old, in the United Arab Emirates is a breathtaking and thrilling adventure. The two of you can gaze up at the stars and be in awe of the celestial splendor as it moves across the heavens, its long tail trailing behind it.
Viewing the comet, with its long and fascinating past and everlasting allure, is a powerful reminder of the vastness and awe of the cosmos. This is a precious time, a chance to forget the stresses of everyday life and focus just on the splendor of the night sky.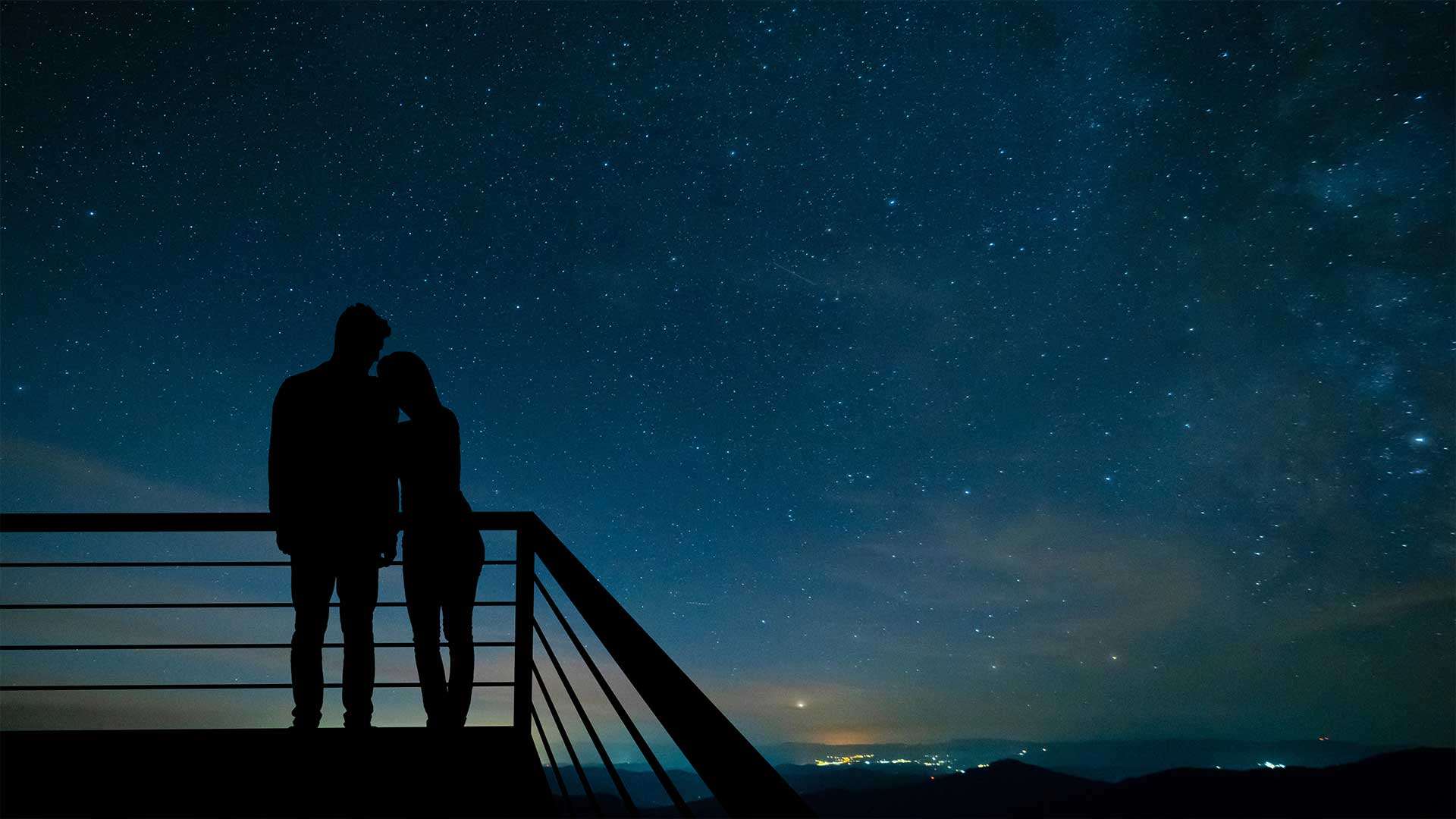 With a special someone by your side, you can experience the pleasure of making a groundbreaking discovery together. A romantic evening is one of the Valentine's Day surprise gifts for her, and you may enjoy each other's company while basking in the peace and beauty of the night sky.
8. Take Amazing Photos Together At The Dubai Frame
A spectacular and romantic building, the Dubai Frame presents a breathtaking vista of the city of Dubai. As you and your loved one enter the picture, you are taken to a place of incredible beauty and wonder.
You can take in the whole city, from its towering skyscrapers to its verdant parks and glistening waterways, from this vantage point at the very top of the picture. The panorama takes in the city's splendor in all its splendor and is simply beautiful.
You and your special someone can experience the thrill of discovery together as you take the breathtaking panorama. A genuinely romantic experience for couples is created by combining the frame's peace and beauty.
Dubai Frame represents more than just a landmark for visitors; it also represents the city's past and bright future. You may take in the city's illustrious past from within its confines while gazing forward to its bright future.
The Dubai Frame is a must-see for couples activities in Dubai and to have a romantic and unforgettable experience, whether they are first-time visitors to Dubai or long-time residents. Its stunning location and historic significance attest to the attractiveness of the city and the strength of your relationship.
9. Overflowing Love Doze At Dhow Cruise,
The rush and bustle of Dubai may be left behind on a dhow sail for a serene and romantic date on Valentine's Day.
As you and your sweetheart climb aboard the classic wooden boat, you'll find yourself in unparalleled beauty, tranquility, and romance. The boat's rocking motion, the lights, and the sound of the water combine to create a serene and beautiful scene on Dubai Creek.
While indulging in a delicious supper of authentic Arabian cuisine, you may sit back and take in the city's sights at night.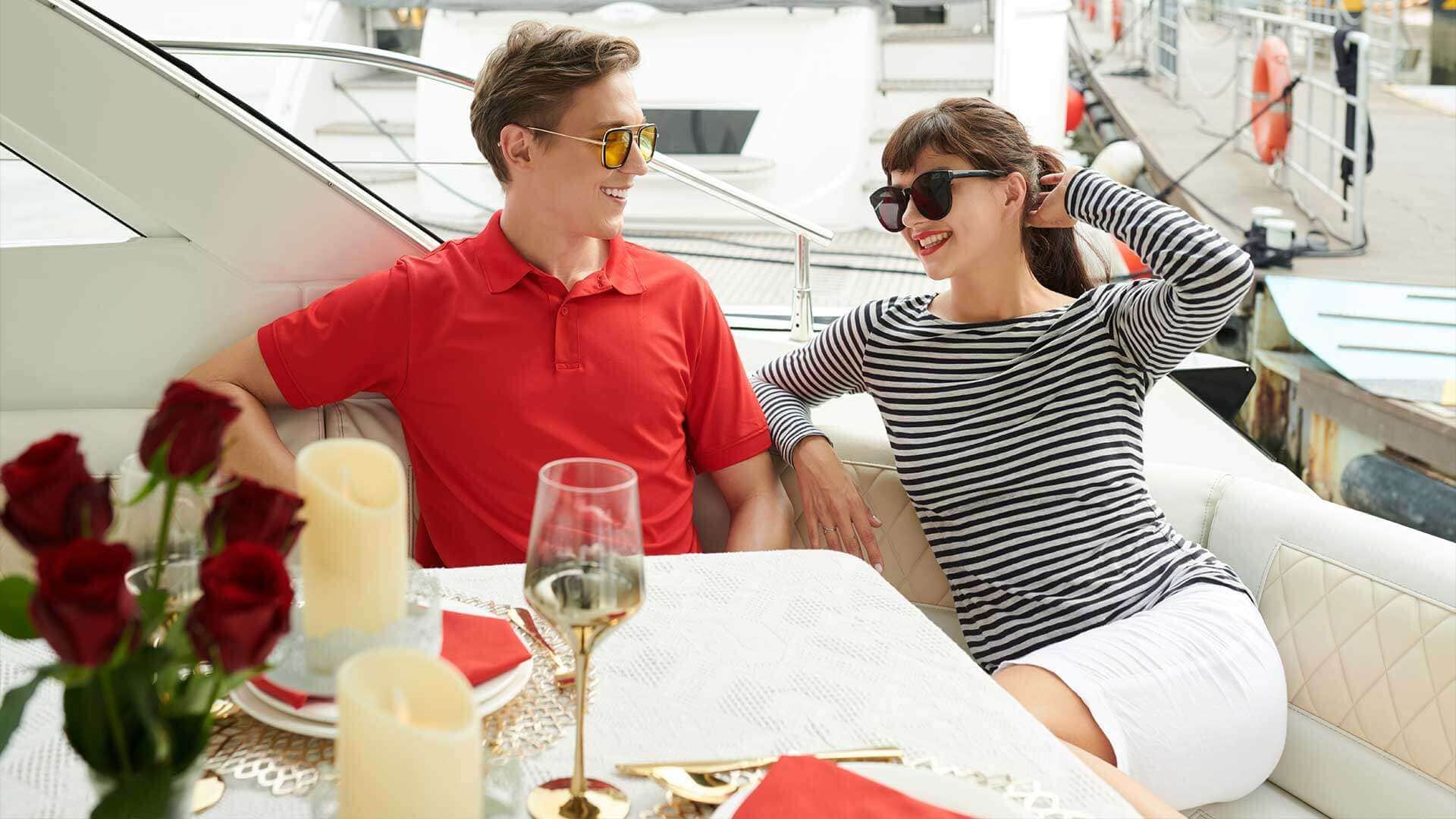 A dhow cruise Valentine's Day in UAE is a once-in-a-lifetime opportunity, whether you plan on relaxing and taking in the sights or getting your groove on to some live music. It's an opportunity to forget about the outside world and focus on the two of you and the love that binds you.
As the sun sets and the boat makes its way back to shore, you and your special someone can reflect on the night's events with awe and happiness. A trip in a traditional dhow in Dubai is the perfect way to celebrate your love while taking in the sights and sounds of this vibrant metropolis.
10. Fragrant Smells of Flowers In Miracle Garden
Dubai's Miracle Garden is a living example of love's and nature's transformative potential in a harsh desert environment. The garden is bursting with beautiful, fragrant flowers of every imaginable kind. It's impossible not to feel engulfed in a sea of romance as you walk along the walkways, with each petal and blossom seemingly whispering sweet nothings in your ear.
The sun's warm rays glide over the petals like delicate fingers, gently caressing them with light and vitality, filling the air with the pleasant aroma of blossoms. You and your sweetheart can take a romantic stroll hand in hand, taking in the sights and sounds of nature and sharing the joy and love that can be found nowhere else.
In the Miracle Garden, your wildest imagination can come true; here, you can take a break from the stresses of urban life and enjoy the beauty of nature without having to travel far from home. This is a great place to plan your marriage proposal for your partner as well.
So, whether you're planning a marriage proposal or simply seeking a romantic escape, consider Dubai's Miracle Garden as one of the best picnic spots in Dubai, where you can create lasting memories amidst the fragrant beauty of nature's miracles.
11. Roam In The City Above In A Helicopter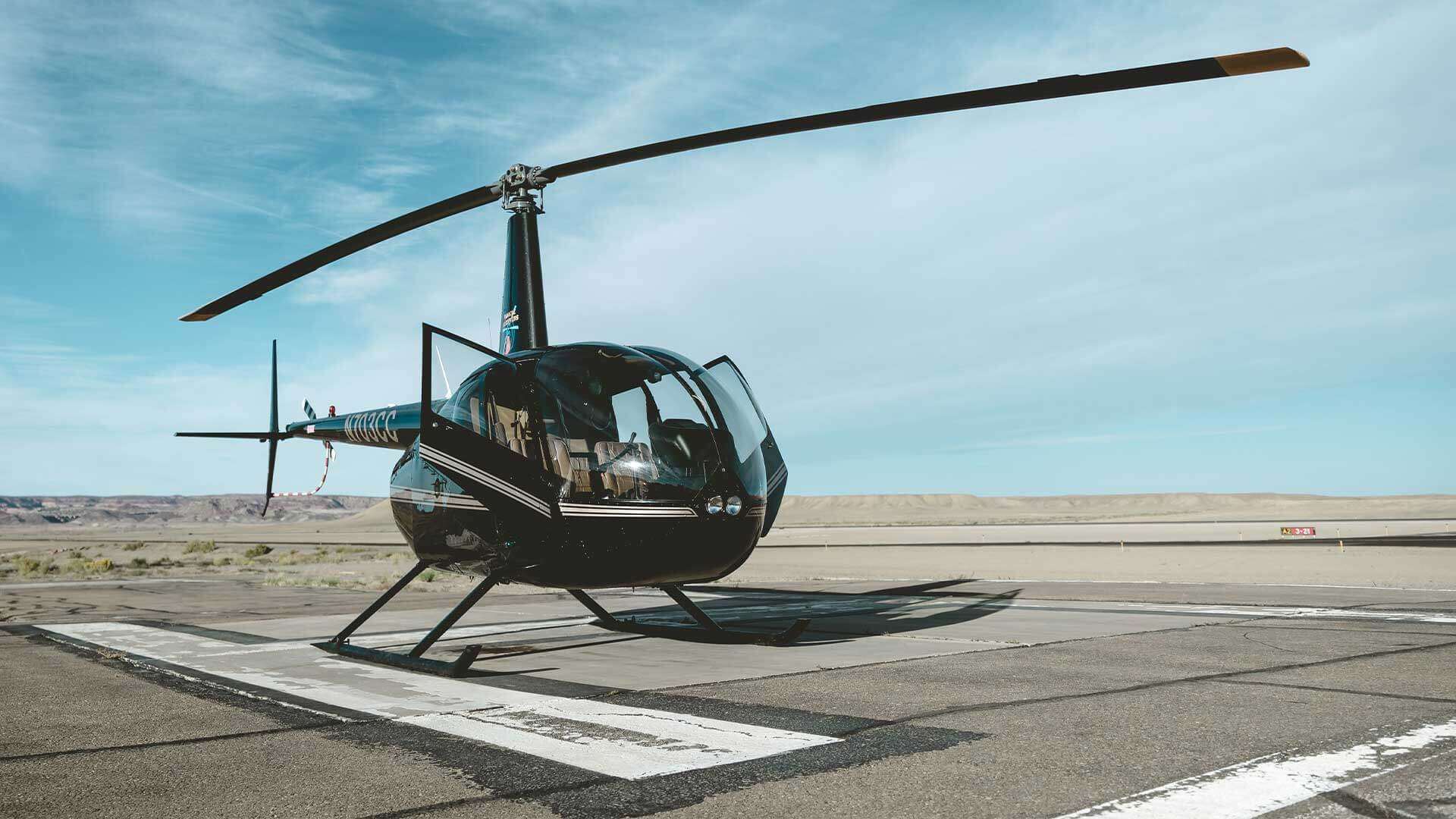 Flying over Dubai in a helicopter on Valentine's Day is a once-in-a-lifetime opportunity, an excellent, exciting, and romantic experience. Flying over the city with a loved one makes you feel like you and your companion are the only two people in the world.
As the chopper soars higher and higher, the wind whips through your hair, and you get a beautiful picture of the city from above. The skyscraping Burj Khalifa tower, the verdant parks, and gardens, and the vastness of the Arabian desert are all visible from here.
You feel your heart racing with excitement and awe as the helicopter banks and twists, and you clutch your loved one a little closer. Forever a part of you, this is a moment of pure happiness and love that you will always cherish.
A helicopter ride over the city is the epitome of romance, filling its passengers with love, joy, and astonishment. It's an unforgettable adventure that will forever remind you of the significance of love and the wonder of life.
12. Take A Spin Around The Ice Rink In Dubai.
The Dubai Ice Rink is a wintry paradise where romance and excitement coexist perfectly. Your heart begins to beat faster as you step onto the ice, and you can't resist the urge to grab the hand of the one you love and skate across the gleaming surface together.
All around the ice rink are towering walls of ice that sparkle like a thousand stars. The cold is palpable, but it's a nice, snug chill that makes you and your loved one feel closer.
You can hear the melodic sound of your skates gliding over the ice, and you can feel the wind whipping past your face as you skate. The look of pure romance and happiness on your partner's face tells you that this is a moment you will never forget. It is one of the Valentine's Day surprise gifts for him.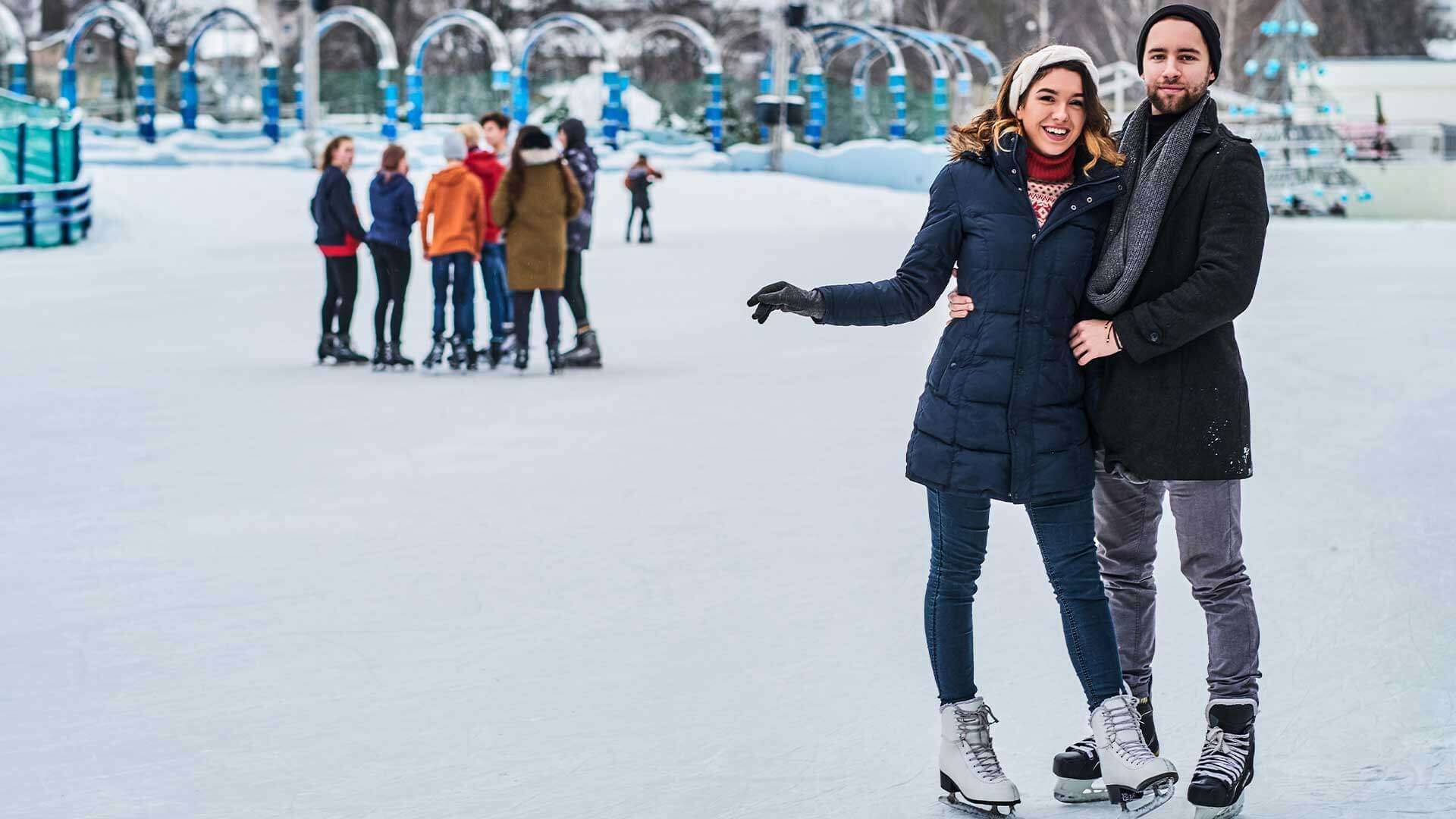 The Dubai Ice Rink is a magical winter wonderland where you and your loved one can forget about the outside world and spend quality time together. The majesty and romanticism of this place will enchant skaters of all skill levels. To enter a world of love and adventure, tread on the ice hand in hand with your partner.
13. Visit Atlantis In Ossiano
Dubai's Ossiano is an underground paradise where enchantment and romance coexist perfectly. When submerged in the water and surrounded by its natural splendor, you might think you've been whisked away to a magical land.
The restaurant's walls are glass, so diners can watch the colorful coral and marine life outside while eating. Light from above reflects off the lake and fills the room with a gentle, ethereal glow.
You and your loved one will feel like the only people in the world as you enjoy a meal of the highest quality together. The waves lapping at the shore provide a tranquil ambiance, while the water's smooth motion acts as a lullaby, softly murmuring soothing words.
Here in Ossiano, remember the stresses of everyday life and focus on appreciating the sea for what it is. Looking into the eyes of the one you love, you know that this is a magical and romantic moment you will never forget.
Therefore, visit Ossiano and allow the sea's enchantment to take over.
Ending Note
For many, Valentine's Day in Dubai is an opportunity to express their undying love for their significant other. It's a chance to show affection for someone you care about by doing something kind for them, whether big or small.
A romantic candlelit supper for two, a thoughtful gift, or a handwritten message are all appropriate ways to show your love on this day. You and your loved one can take a walk in the park, stay in and watch a movie, or cuddle up on the couch and watch a movie together. The most crucial component of any romantic gesture is conveying to your lover how much they mean to you.
FAQs
1.  What Can You Do on Valentine's Day in Dubai?
Almost anyone may find something truly special to do in this world city. If you're looking for something a little more gentle and romantic, you can spend the night in the Burj Khalifa or visit the Miracle Garden.
2.  Do They Celebrate Valentine's Day in Dubai?
When it comes to celebrating, the residents of Dubai like to go all out. Valentine's Day is recognized and celebrated in Dubai.
3.  Is Valentine's Day Celebrated in the Middle East?
Yes, certain countries do not celebrate it, like Malaysia, Saudi Arabia, Indonesia, Pakistan, and the Belgorod region of Russia, which prohibit Valentine's Day from being a public celebration.
4.  Where Can I Spend My Valentine's Day in Dubai?
There are a lot of good places like Ossiano, Dhow Cruise, Armani Hotel, in the Desert, and others.
5.  What are the Best Things To Do on Valentine's Day in Dubai?
You can go to a romantic Valentine's dinner or cinema, go on a safari, have picnics, or eat in the sky.