22 Top Romantic Date Ideas in Dubai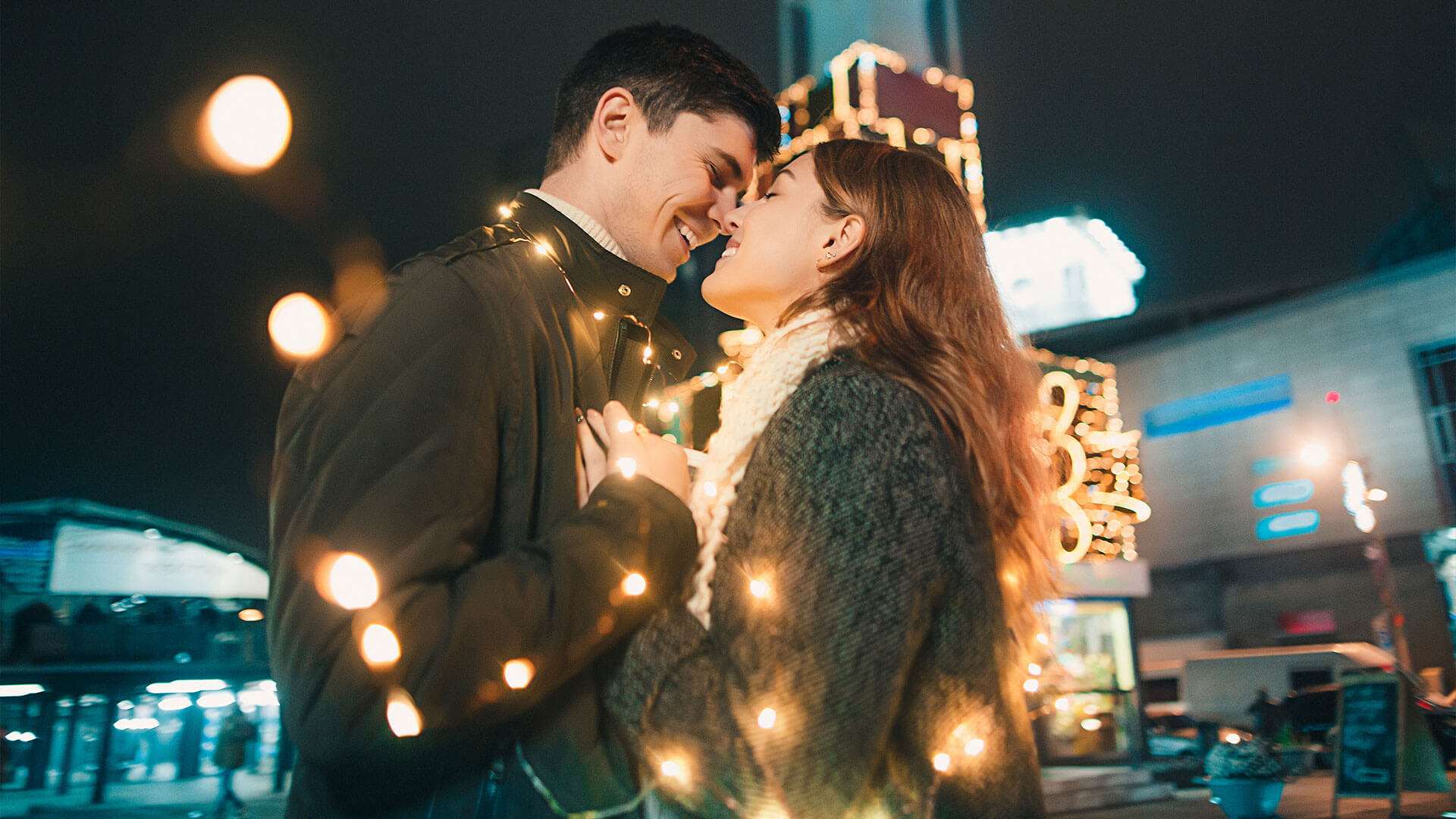 What are your favorite date ideas in Dubai? Let us be realistic; a date is an important event. A romantic trip to Dubai is full of things you'll never forget, like the city's beautiful sunsets and euphoric dinner cruises, its exciting desert safaris, its never-ending shopping frenzy, and its amazing man-made wonders.
Guests can choose from a wide variety of exciting pursuits, so there is something for everyone here. Now that you know why this glittering city is so popular, we have compiled a list of the top romantic date ideas in Dubai so that you can take advantage of them. Interestingly, you won't find any best date ideas for couples in Dubai online as you would here. You have everything you need here.
22 Romantic Date Ideas in Dubai for Couples
Dubai is a beautiful city with some of the tallest skyscrapers in the world. It is on the coast of the sparkling Persian Gulf. This playground for the rich and famous is one of the most romantic places on earth, so it's a great place for couples to go on vacation to rekindle their love or spend quality time together.
Dubai won't let you down, whether you like the fine wines and mouthwatering cuisine or prefer to get your heart racing with some action-packed experiences. Let's explore some romantic date ideas in Dubai that you can try this season. Notwithstanding, you can't run out of date ideas in Abu Dhabi. The city has something for everyone.
#1 – Set out on an amazing desert safari
A desert safari is the way to go if you desire to escape the bustle of city life. Forget the beach, because there is nothing much you can get from there.
Going for a desert safari remains one of those vintage Dubai experiences that demonstrates the area's traditional beauty. A dune buggy rides into the beautiful desert sunset and a memorable evening spent under the stars are just waiting for you and your date.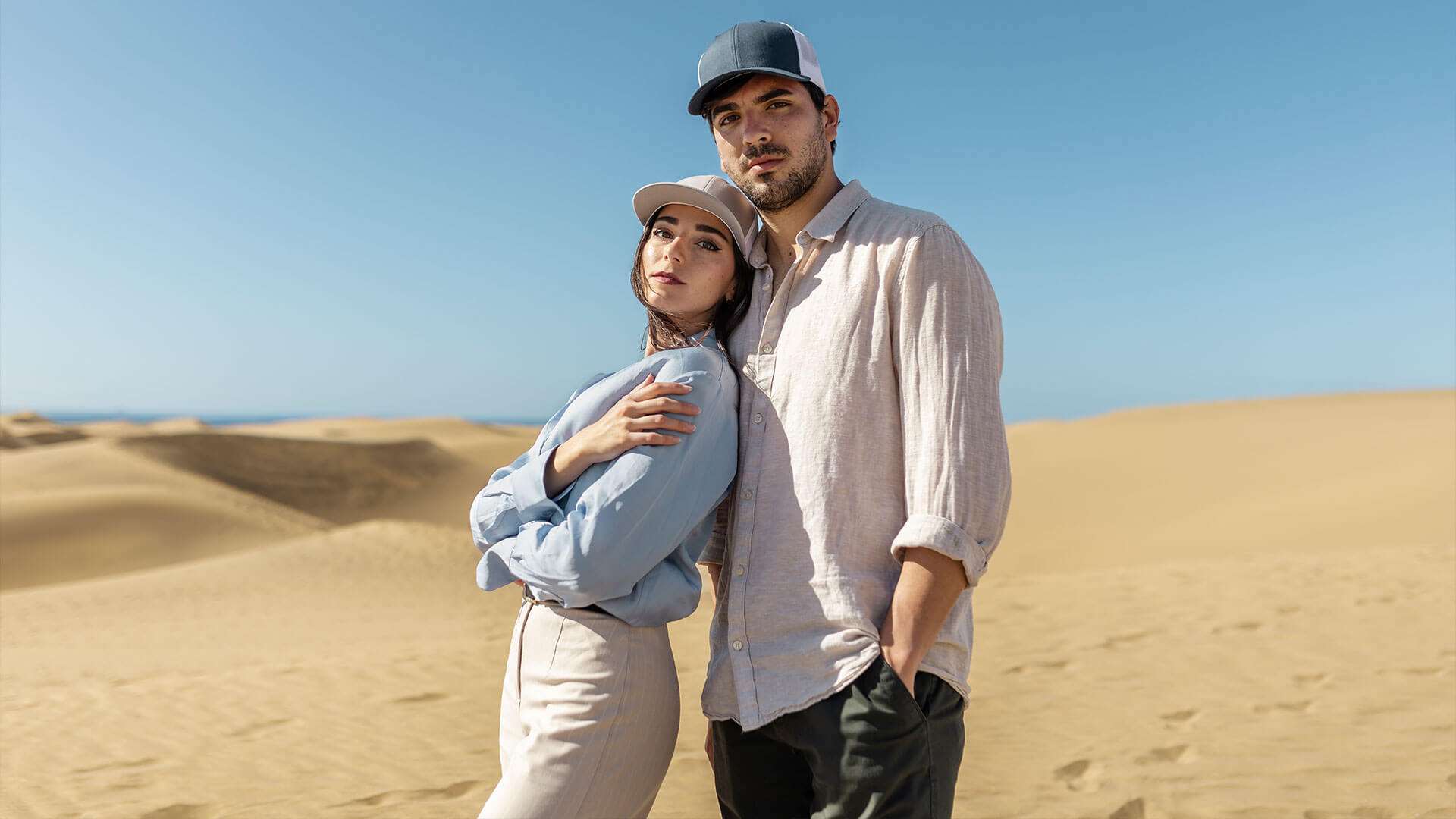 After an exhilarating trip across the dunes (hold on tight! ), your driver will drop you off at a Bedouin-style tent where you can partake in traditional henna painting, witness a stunning belly dancing exhibition, smoke shisha, and do more than you can anticipate.
Before returning to town as the night ends, cuddle up next to your special someone around a raging bonfire. In addition, this is only one of the several options for itineraries! Many desert adventures suit your pace, including camel rides, 4×4 excursions, and stargazing excursions.
#2 – Visit the Captivate art galleries
Those who are visiting Dubai can take part in a wide variety of cultural activities. The Art Loft on Alserkal Avenue and the Tashkeel Arts Hub near Jumeirah Bay Xchange are two excellent art galleries that are normally only open to residents.
Both are conveniently close to one another and feature outstanding works by many artists. Independent visitors can wander the galleries at their own pace or sign up for a guided tour led by an employee of the gallery who can fill them in on the history of the works on display and the artists who created them. If your date love art, you can spice things up as you plan your date with their favorite artist.
#3 – Check off Burj Khalifa on your list of things to do
The Burj Khalifa, the city's landmark, is a must-see for everyone visiting Dubai for the first time. If you want to make a good impression on your partner, consider getting an apartment at one of the Armani Hotels inside. You will have private access to the viewing areas and spend the night in one of the city's most luxurious hotels.
It is the tallest structure in the world at over 830 meters, and its viewing decks on levels 124 and 125 or level 148 give some of the most breathtaking views of the cityscape. Nothing beats creating memories in a beautiful location.
#4 – Take a hike along the cities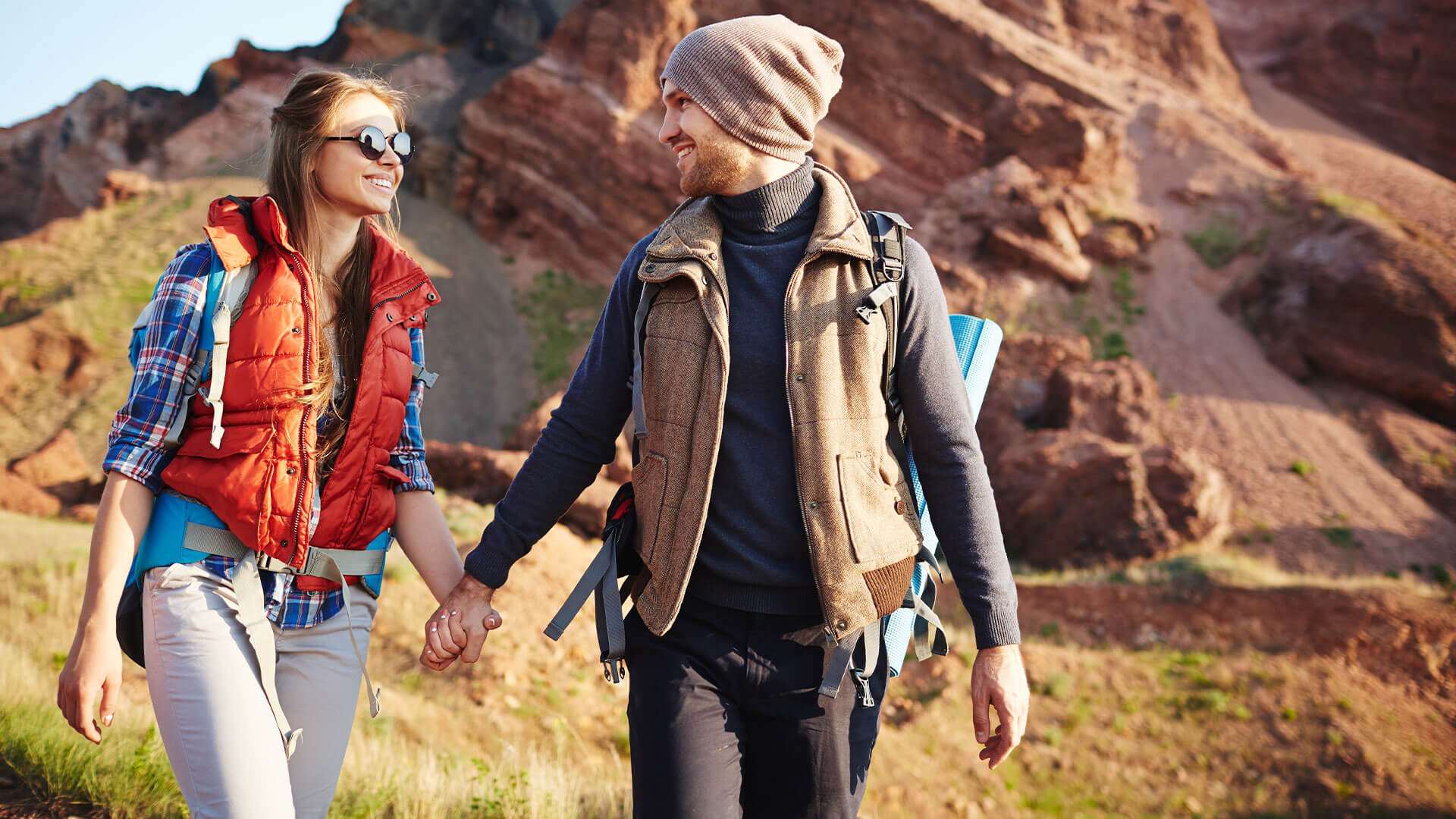 Why not take a few minutes outside if you want a break from shopping and dining? Numerous hiking routes in Dubai allow you to experience the scenery without becoming too sweaty or hot. You can take short walks on hidden trails or longer hikes through nature reserves full of exotic animals like gazelles and lizards.
#5 – Register for a special dinner cruise
There's nothing more intimate than having dinner on a yacht as you pass by the city's most photogenic sights. A couple of hours spent cruising down Dubai Creek, around Lake Burj Khalifa, along the coast of Palm Jumeirah, or around the glittering Dubai Marina is enough to satisfy anyone's need for the unusual.
One of the most popular date ideas in Dubai is a cruise through the city's waterways, where you can enjoy a multi-course meal, lively entertainment, and stunning views. However, if you need a date night restaurants Dubai party, you must pay more.
#6 – Scuba Dive with your partner
A scuba diving adventure is the best way to escape the city and take in some breathtaking and romantic undersea scenery. You can reserve a trip with an organization like Coral Reefs or Dive Dubai that will take you to some of Dubai's top dive spots.
Depending on the time of year and the number of participants, the fee for this activity varies. Divers can enjoy swimming among turtles, manta rays, sharks, and other marine creatures if they desire to get up close to these creatures with their spouse. In addition, it can help bond your love with your partner.
#7 – Bowling out!
As a group activity, bowling is a tried-and-true choice for a fun evening out. If you want to have a blast from the past, why not go bowling in a retro atmosphere? A fancy bowling center with arcade games, a bar, and blacklight lanes will make the experience unforgettable. The one-of-a-kind venue guarantees that the evening will be unforgettable.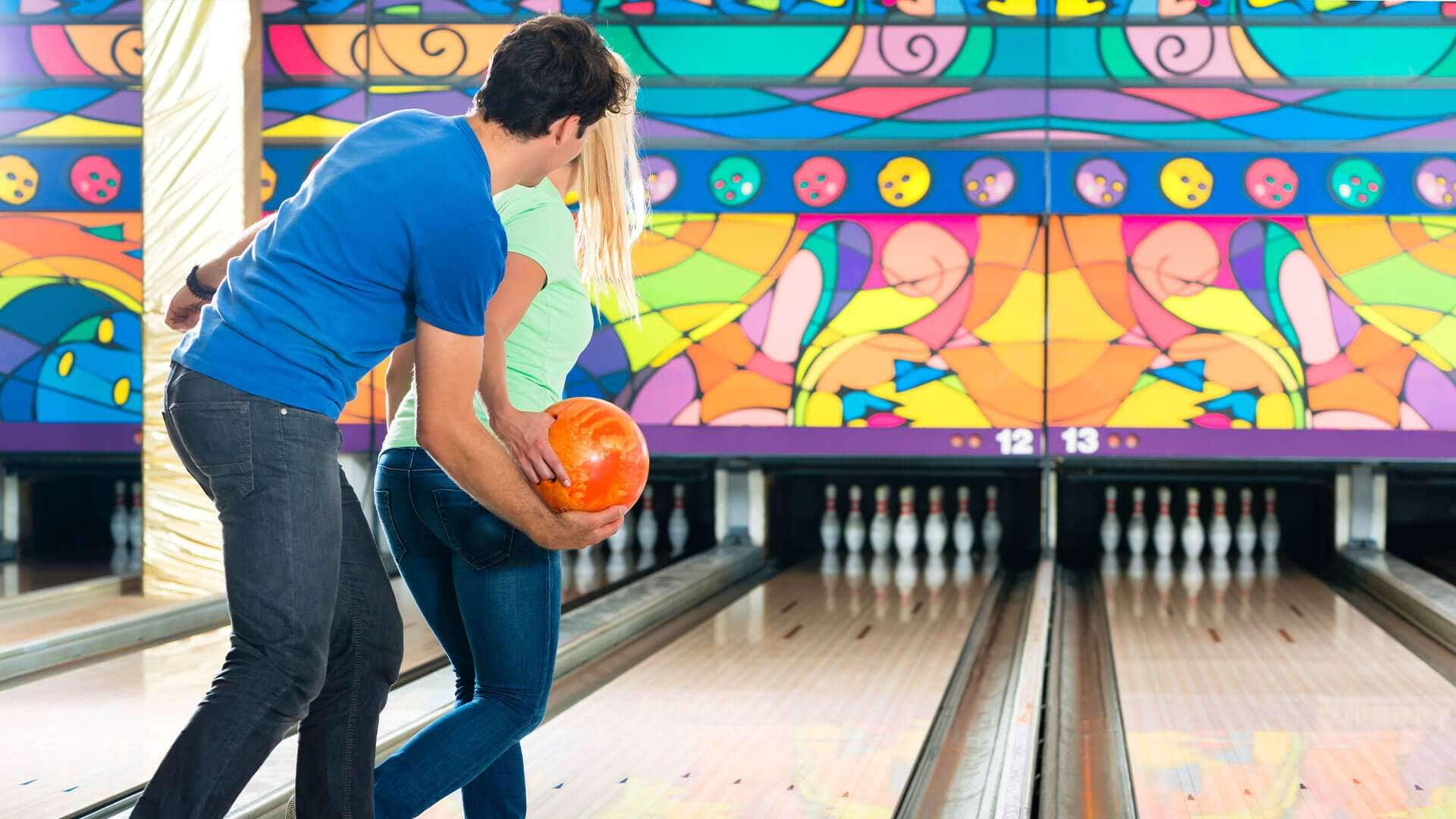 Try something different at Inscape Entertainment Bowling in Bur Dubai. Grab some fries or chicken fingers from the snack bar and bowl without worrying.
#8 – A Passionate Yacht Date
A calm, romantic evening on a yacht will captivate any couple. A yacht trip for two is the ideal way to add romance to an already extraordinary evening. Nothing says "I love you" like a three-hour cruise complete with a three-course supper served at a beautifully arranged table. The yacht crew comprises experts who treat guests with the utmost warmth and friendliness.
#9 – Enjoy a sweet lunch in the park
Do you want to do something low-key and spend some quality time together? Then maybe you'd rather have a picnic in one of Dubai's many parks.
There are a lot of parks to choose from, as well as beaches if you want a picnic on the sand. This makes it easy to find the perfect place to spend a relaxing evening with your date.
If you want a relaxing place with a beautiful view, go to Safa Park, close to the Dubai Water Canal. It's in the shadow of the city's skyline and gets fewer people than other parks.
Jumeirah Beach Park is one of the most renowned parks in Dubai. It is only a few steps from the beach. It has everything you could want: lots of green space, a playground for kids (and adults who still want to play), a BBQ area, and great views of the popular sailboat-shaped hotel!
Then there's Creek Park, of course. This large green space on both sides of Dubai Creek has gardens, ponds, a walking/cycling path, the Dubai Dolphinarium, a cable car, and the popular Children's City.
#10 – Go Glamping
Why not liven things up your date night by treating the two of you to a luxurious adventure at a tented resort? Couples could become quite close while glamping. A cozy campfire and sleeping bags next to each other are sure to create a cozy atmosphere.
Nothing beats cuddling up outside under the stars after spending time together and being blown away by the beauty of Mother Nature. Without stressing about any unnecessary distractions, you can enjoy all of this and much more.
#11 – Take a camel ride
Camel rides one of the best date ideas in Dubai and has been popular for all ages, and visitors. Couples shouldn't miss out on this timeless traditional spot. There's no better way to experience the desert than astride one of these gentle giants, whether you're seeking to spice things up romantically or just looking to try something new.
Private and group excursions are available, as are sunset and midnight safaris that bundle the camel ride with other activities like dune buggy riding, sandboarding, a falconry lesson, a BBQ meal, a dance performance, or stargazing. It can get quite warm, so protect yourself from the sun and hydrate frequently.
Consider taking a horseback riding lesson if a day in the desert is too much of a commitment for you right now. Dubai is home to several excellent stables where you can take either solo or group lessons while taking in the beautiful scenery and proximity to the shore.
#12 – Build your health as you opt for exercise Date
Do your exercise outside! You can perform various activities outside while using the surrounding environment as your backdrop. Here are some suggestions for outdoor workouts. Your knees, butt, and quads will benefit significantly from making lunges in the park. If desired, bring a belt to stretch with at the end of each set. Put together your backpack and lace your shoes.
#13 – Indoor skydiving
If you or someone you care about has always wanted to feel the adrenaline rush of skydiving but has been too afraid to take the plunge, we have some good news: you don't have to.
Ok, so have no fears or concerns! Indoor skydiving is the perfect activity for couples who want a little more excitement than the average vacation in Dubai can provide.
There is something for everyone, from first-timers looking for a gentle introduction to the sky to thrill-seekers looking for a thrilling challenge at one of the city's two (and growing) facilities.
You can find the first ever double vertical wind tunnel at iFly Dubai, located in the City Centre Mirdif shopping mall in Dubai. You'll be hooked up to a special wind suit and float in the air while being blown around by winds of up to 200 km/h. You may feel at ease knowing you are safe thanks to cutting-edge safety gear and instructor guidance.
#14 – Visit an aquarium to relinquish the beauty of nature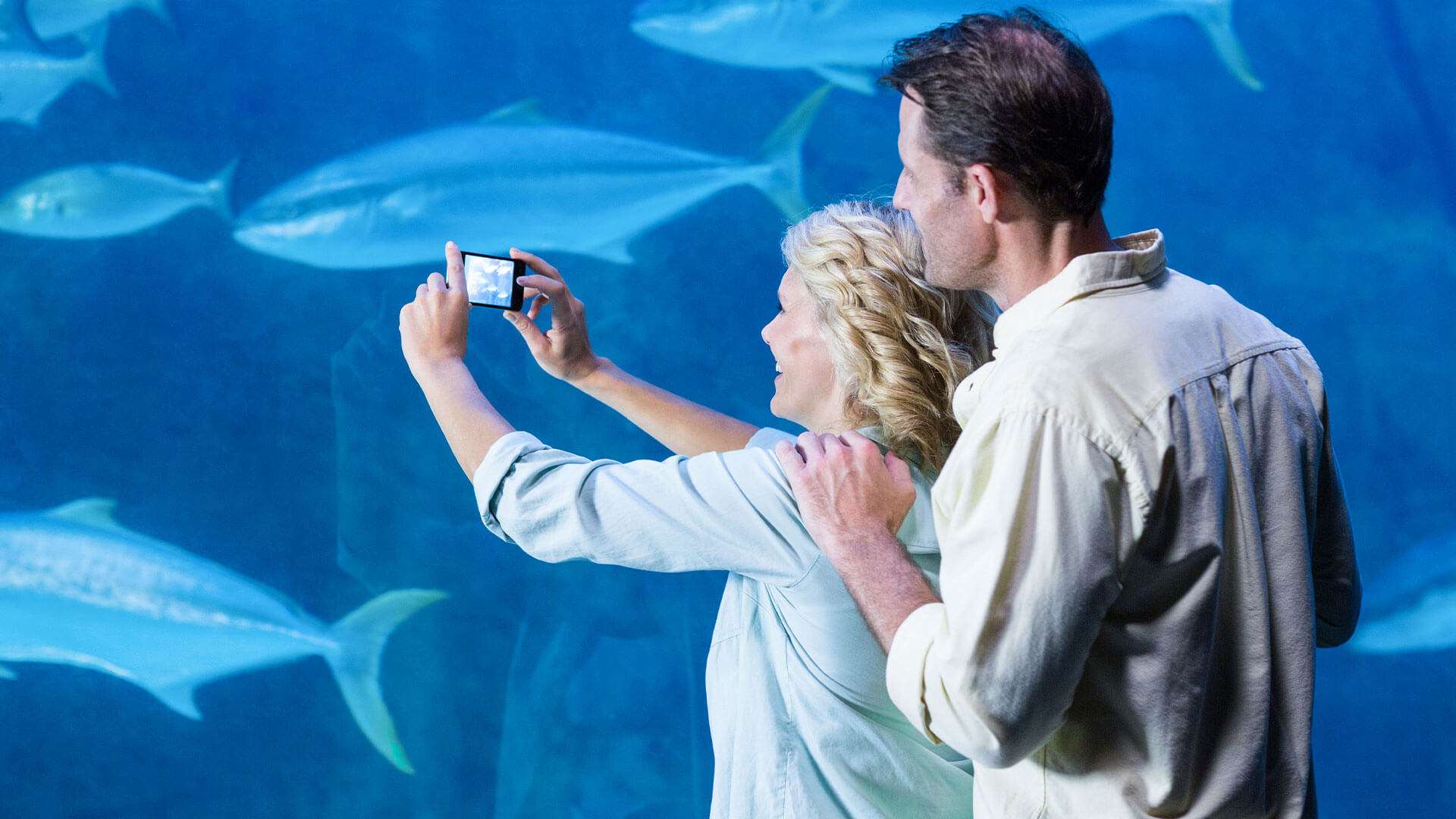 A trip to the aquarium is a fantastic activity. This is a fantastic way to see anything up close, including rare fish and whales. You can visit many locations, but the National Aquarium is one of the coolest and most well-known. Because they have a lot of different animals and good facilities, your trip will be both fun and informative.
#15 – Take a ride through the Wild Wadi Water Park
In front of the world-famous Burj Al Arab Hotel in Dubai stands Wild Wadi Water Park, an outdoor water park. An 18-meter waterfall, which shuts off every 10 minutes, is just one of the outstanding attractions at this waterpark.
One of the most exciting activities in all of Dubai. With its reputation as the world's fastest roller coaster, Jumeirah Sceirah is one of the park's most exciting rides. For this reason, prepare to share an exhilarating moment with your partner.
#16 – Attend Atlantis, the Palm's live shows
If you and your partner want to have a night to remember, head to Atlantis. The hotel's cutting-edge theater features excellent performers in various entertaining acts. There is always a great show, whether it is a mesmerizing magician or some foot-tapping Flamenco. On Wednesdays and Thursdays, you may save 50% on tickets, so nothing is holding you back but your own company.
#17 – Consider visiting The Lost Chambers Aquarium
Do you want to do something different and romantic in Dubai? Have you considered visiting the lost chambers at Atlantis?
This underwater paradise is all about the Lost City of Atlantis, as the name suggests. It is home to more than 65,000 marine animals worldwide, such as sharks, rays, jellyfish, and colorful fish of all origins, sizes, and shapes.
You and your partner can walk hand in hand through the glass tunnels, look at the unique marine life exhibits, and savor the splendor of the aquatic mazes while watching the majestic creatures float around you.
There are behind-the-scenes tours and touch tanks where you can get personal with the animals. It can be one of the best date ideas in Dubai for newly dating couples that want something romantic and natural.
#18 – Check out the amazing Dubai Fountain Show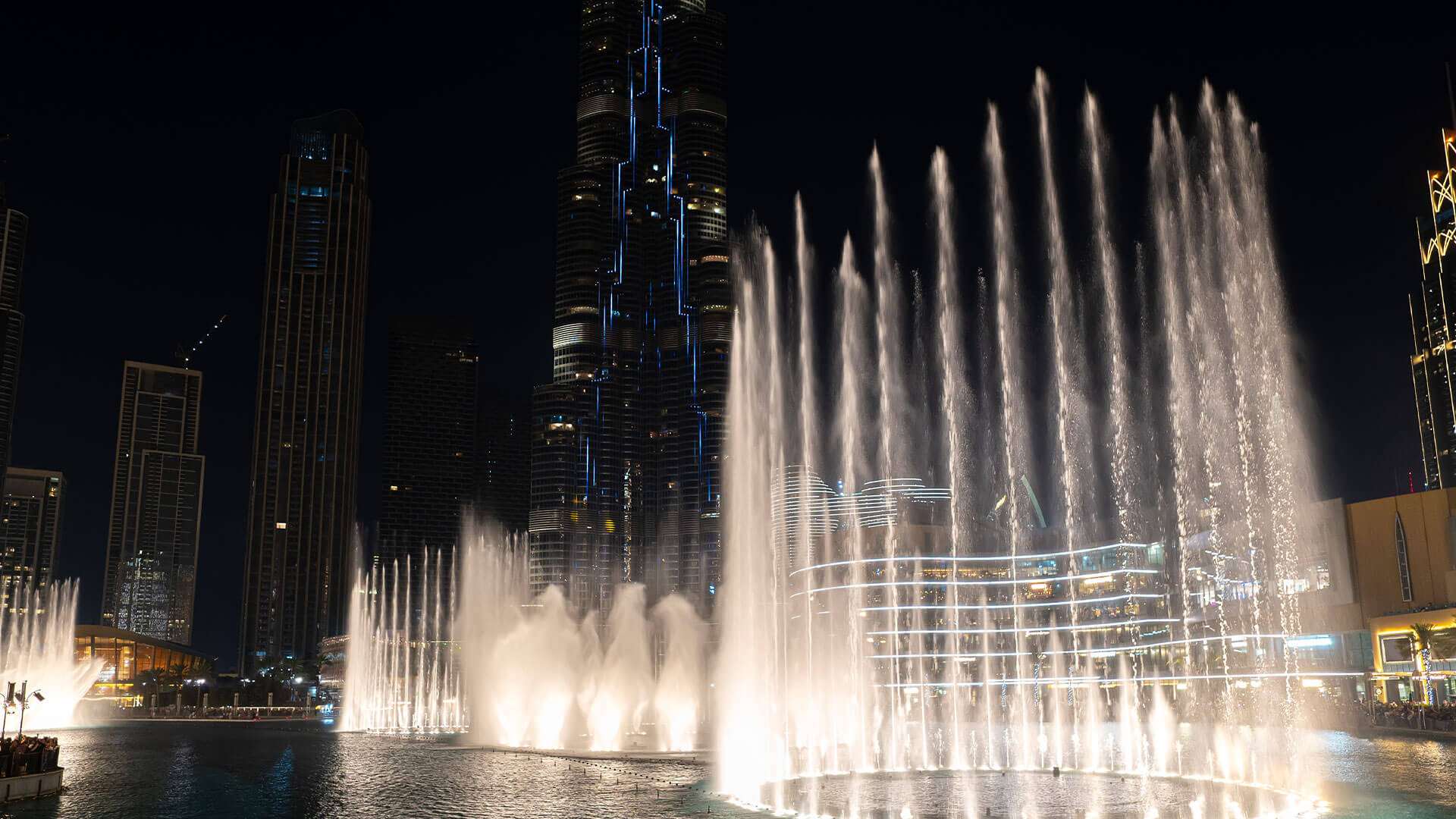 The gorgeous and impressive Dubai Fountain Show consistently ranks among the best dating spots in Dubai to spend with your loved one.
The Dubai Fountain is the world's tallest performing fountain. It shoots water up to 500 feet into the air in time with a light show and different kinds of music, like classical rhythms and pop songs.
Locals and experienced travelers recommend taking a trip on one of the Abra sailboats that run on the lake for a more romantic experience, but walking by and eating at a nearby restaurant is also great. Take advantage of the cheap date night restaurants Dubai offers in this buzzing city.
You can take part in a long-standing Arabic tradition and take some great photos of the waterfalls.
#19 – Captivate the moment by visiting the Dubai Opera
Taking your loved one to the opera after a night of dressing up is about as romantic as it gets. One of Dubai's most stunning structures, the Dubai Opera hosts major international performances. Cultural enthusiasts, music lovers, and those searching for a romantic evening out will find it the perfect setting for performances such as Les Miserables and La Boheme.
#20 – Experience the Dubai Marina from the water with a tour boat
A boat ride (on a sailboat or yacht) is regarded as one of the best stuff to experience in Dubai for couples seeking some extra spice. Still, a trip around the waterfront always serves out restaurants, pubs, and stunning harbor vistas.
The Marina is a natural canal city filled with luxurious hotels, restaurants, and (rooftop) bars, and hundreds of extravagant yachts for tourists to gawk at. You can't help but be amazed by how big this engineering feat is, whether you're taking a stroll along the waterfront or eating a meal with a view.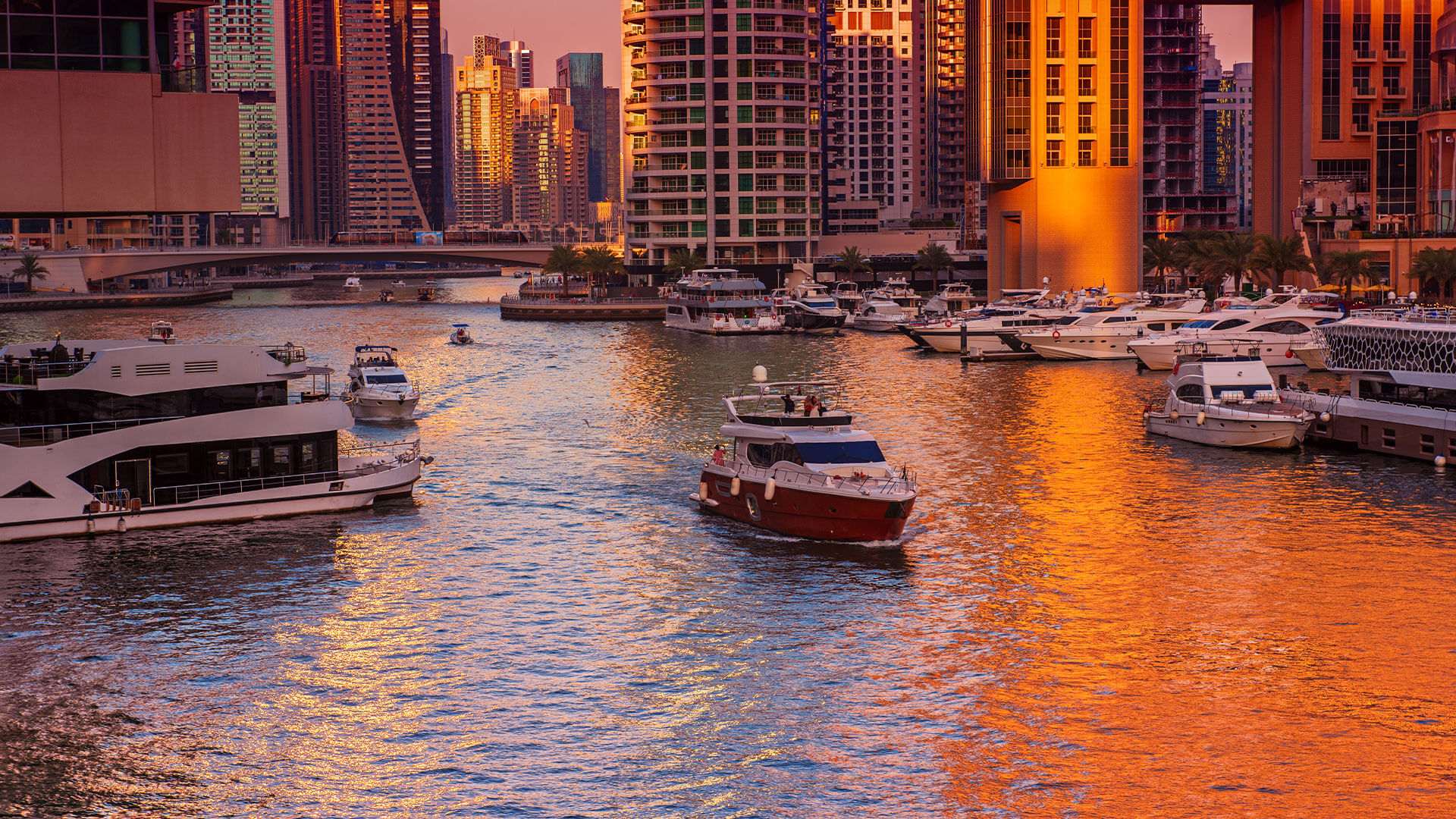 #21 – Enjoy supper… in the clouds!
Dinner in the Sky is a fantastic experience for couples and thrill-seekers since it provides a bird's-eye view of Dubai. This is one dinner date you won't soon forget, with panoramic views of the city's most famous sites.
The multi-course menu you'll watch created in front of your eyes is varied — it comprises an appetizer, main dish, dessert, and non-alcoholic drink — and undoubtedly excellent, and it's hanging 50 meters above the city of Dubai by a crane.
Even though Forbes has named this trendy date location one of the world's most unique restaurants, it doesn't come as much of a surprise. If you and your lover are looking for unique activities in Dubai, you won't find a better option than this restaurant.
#22 – Ride in a hot-air balloon
If you're feeling like you're floating on air because of your love, why not take the metaphor to its logical extreme and take a trip to the clouds? One of the most iconic things to do in Dubai is to take a hot air balloon flight above the city's seemingly endless sand dunes.
Travel options include both individual and group excursions. The Gold Souk is worth visiting before or after your hot air balloon flight if you're planning on popping the question. If you're planning to propose to your partner then it can be a memorable place to propose.
In addition, it is among the cheap date ideas in Dubai that won't make you break the bank while you plan for your wedding.
FAQ
What Do Couples Do on a Date in Dubai?
A dhow sail with a romantic date in Dubai with candlelight dinner, romantic rides on hot air balloons, a fun date on a boat, take a chopper flight over the city that is straight out of a fairy tale or enjoy a cruise with your loved one. These are a few activities couples can do on a date in Dubai.
Is Dubai a Good Place for Couples?
Dubai is filled with fantastic opportunities for family fun. They can go on trips into the desert, have romantic dinners with candles, go surfing, or just chill out on the beach. If you are romantic, Dubai should be your honeymoon location of choice. What a wonderful dream it would be to wake up in the middle of the Arabian Desert in your very own luxury tent.
What Activities Should You Do on a Date?
You can't run out of activities to do on a date. You can opt to hit the beach, play a board game, visit a famous restaurant, go skiing, take a hike, try out a new recipe, or play your favorite sport. There is an almost limitless number of activities you can do on a date.
Where Can I Go on a Date in Dubai?
You have several options if you consider going on a date in Dubai. You can start with a few locations mentioned in this article for beginners. However, the particular time you travel for your date will affect the particular place you go. Whatever date ideas Dubai summer you want, you must ensure the weather suits your plan.
Can foreigners date in Dubai?
You can date, but you must follow the rules and customs of the place where you live. Dating, for example, differs significantly between Dubai and Saudi Arabia in the Gulf region. Men and women can often be seen on dates in supermarkets or restaurants in Dubai, where dating is prevalent.
Final Thought
Shakespeare suggested that we hold hands and dive into the water, and we concur. It can be challenging at first to enjoy a night out with someone you care about. However, how about stepping outside your comfort zone to create a memorable scene for your date? These are only 22 date ideas in Dubai to help spark your imagination when it comes to being creative. Try all out or draw ideas from them to create your own!