How To Choose Maid of Honor Wisely: A Comprehensive Guide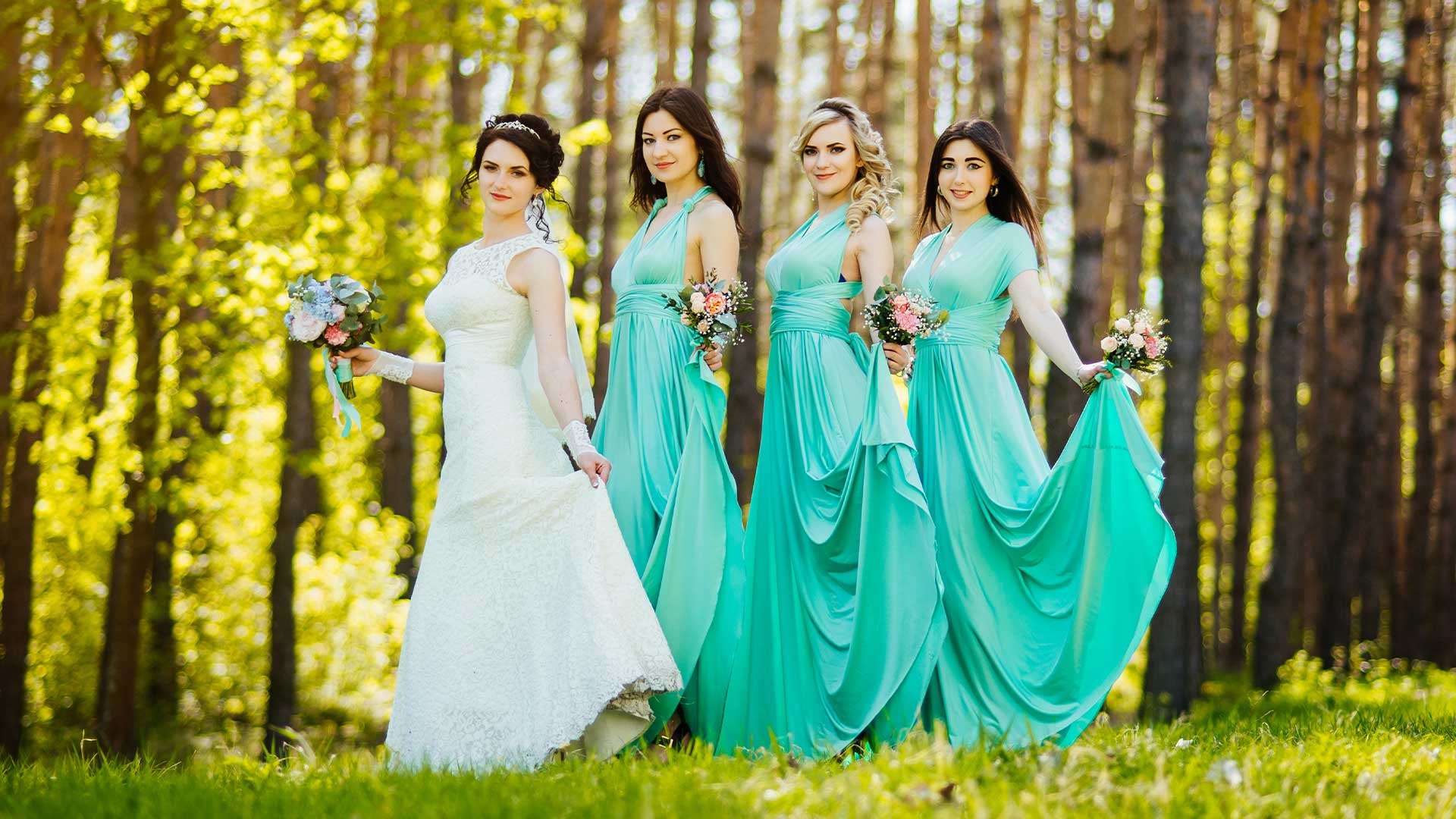 When you are preparing for your big day or planning the day for your loved ones, the question 'How to choose maid of honor' must have popped into your mind. While some people already have the answer in their minds, some of us may still be in a dilemma.
On the wedding day, a maid of honor plays an important role by supporting the bride emotionally and practically. The job of a maid of honor is as crucial as it is to find a perfect candidate for the position. In this comprehensive guide, we'll provide you with everything you need to select a perfect maid of honor including expert tips and insights.
Understand the Role of the Maid of Honor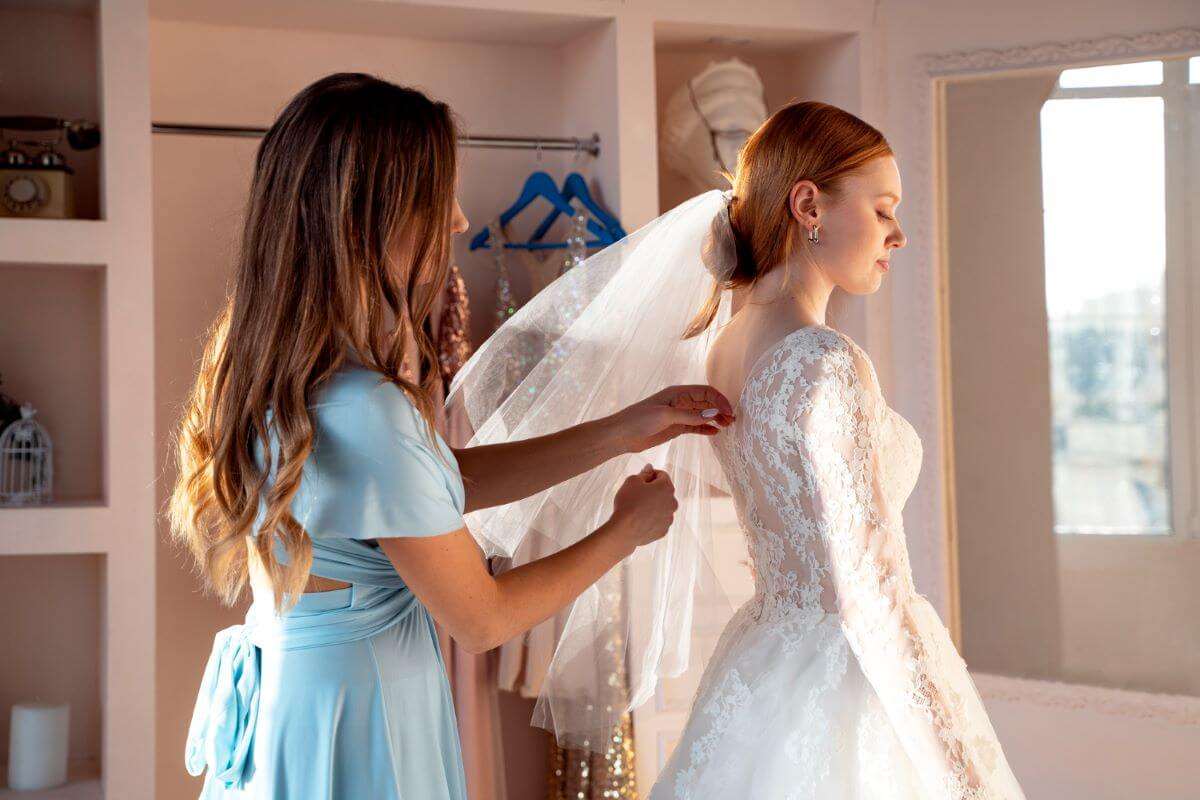 To understand how to choose maid of honor in an effective way, it's important to understand the role first. Traditionally a maid of honor refers to a bridesmaid who is responsible for a bunch of duties and is unmarried. The maid of honor duties are more challenging than you can even think it is.
The Maid of Honor isn't just a sidekick; she is your confidante, the rock-solid companion and right-hand woman throughout the planning and executing process. The Maid of Honor plays a key role in your wedding story, from planning and organizing events to providing emotional support and being by your side during the ceremony.
How To Choose Maid of Honor: 5 Key Qualities to Consider
When looking for answers to the question 'how to choose maid of honor?', there are so many facts that one must consider. If you have several candidates to choose from, you take your time and then decide; do not rush it out.
1. Choose Your Closest One's Family or Friends
This is the first step on 'how to choose maid of honor,' you must decide who you can rely on and trust throughout the journey of your wedding. As there is no rule for choosing your maid of honor, going with your closest ones is a save-for-the-day option.
Be it your sister or your best friend, choose the one who understands you the most. You should have a close relationship with your chosen maid of honor, otherwise, you can't depend on them fully throughout the wedding plan.
Think about how long you've been friends or in a sisterhood, how much you've experienced together, and how much you trust one another. You'll turn to them first for guidance and support.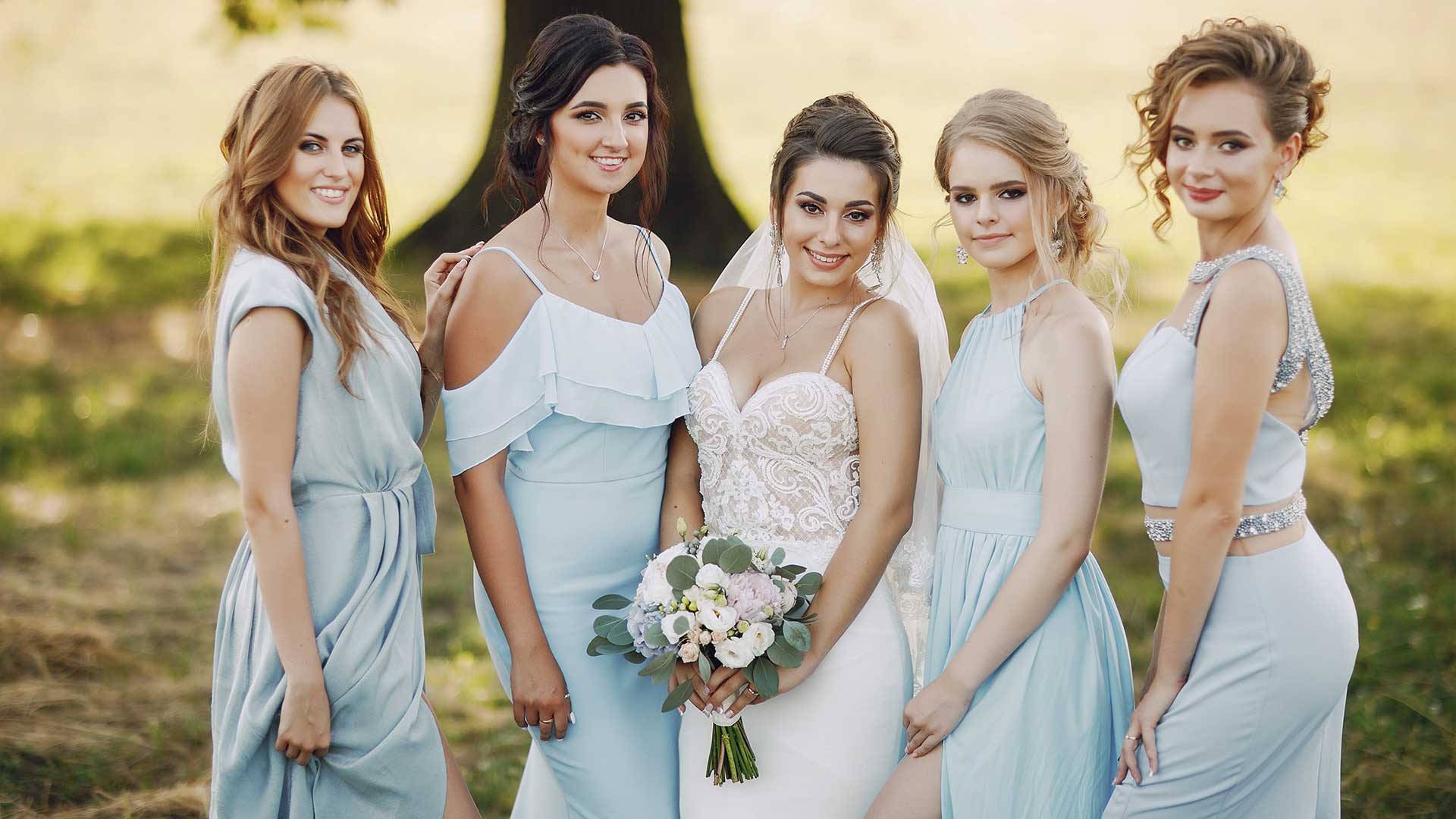 2. You Surely Can Choose More Than One
It's okay! Everyone understands it. We all grew up thinking that one day that favorite cousin/sister/friend would choose us to be her bridesmaid. Almost 95% of bridesmaid really enjoys the duty. If the two people you pick from check all the maid of honor requirements, you count on them.
You can also have a Maid of Honor and a Matron of Honor. If you have a similar situation like mine where I had to 'choose maid of honor between two best friends', then remember you can pick them both. This doesn't have to be bad because it allows the women to share the responsibilities and lessens the stress on everyone!
3. Make Sure She Understands the Duties
Understanding bridesmaid duties is very important in finding the answer to 'how to choose maid of honor?'
Your maid of honor is supposed to be your assistant throughout the whole wedding event, from the planning of the bridal shower, shopping with fitting, planning for the bachelorette party,  speech, or toast to the mental support provider throughout the big day. Before selecting one, evaluate whether she is eligible to take the challenge.
4. Don't Pick Someone Who Does Not Have Enough Time
It's not unusual that someone worthy of the task may not have enough time to provide you during the ceremony, so try not to count on them. Even if it's your best friend, be mindful that her availability and timing might hamper your plan especially if you plan for a destination wedding.
So, be careful and remember that this blog on 'how to choose maid of honor' clearly notifies you about not including your busy friend as your bridesmaid.
5. Pick Someone with Responsibility and Leadership Quality
It is a must to choose someone who is responsible and capable. At a wedding, you just need someone to take on a leadership role. Look for someone who has organizational skills and problem-solving skills. Your maid of honor has to coordinate with other bridesmaids, handle any unexpected situations, and ensure that everything runs smoothly.
6. Choose Someone Who is Flexible 
Understand that wedding plans can change, and unexpected situations may arise. Your Maid of Honor should be flexible and adaptable, ready to handle any last-minute adjustments or challenges that come up during the wedding planning process.
Things to Take Care of When Choosing a Maid of Honor
Well, if you want to choose a maid of honor without hurting the feelings of others, you have to be very honest and careful. To avoid such a situation, you can consider –
Open Communication
If you open up about the whys and hows and help everyone understand your expectations and others' limitations, then the process of choosing a bridesmaid might go smoothly. You should discuss the wedding budget with your maid of honor as well because there are a lot of expenses that need to be handled and if your maid of honor has a clear idea of your budget then she can plan things accordingly.
Make Everyone Feel Included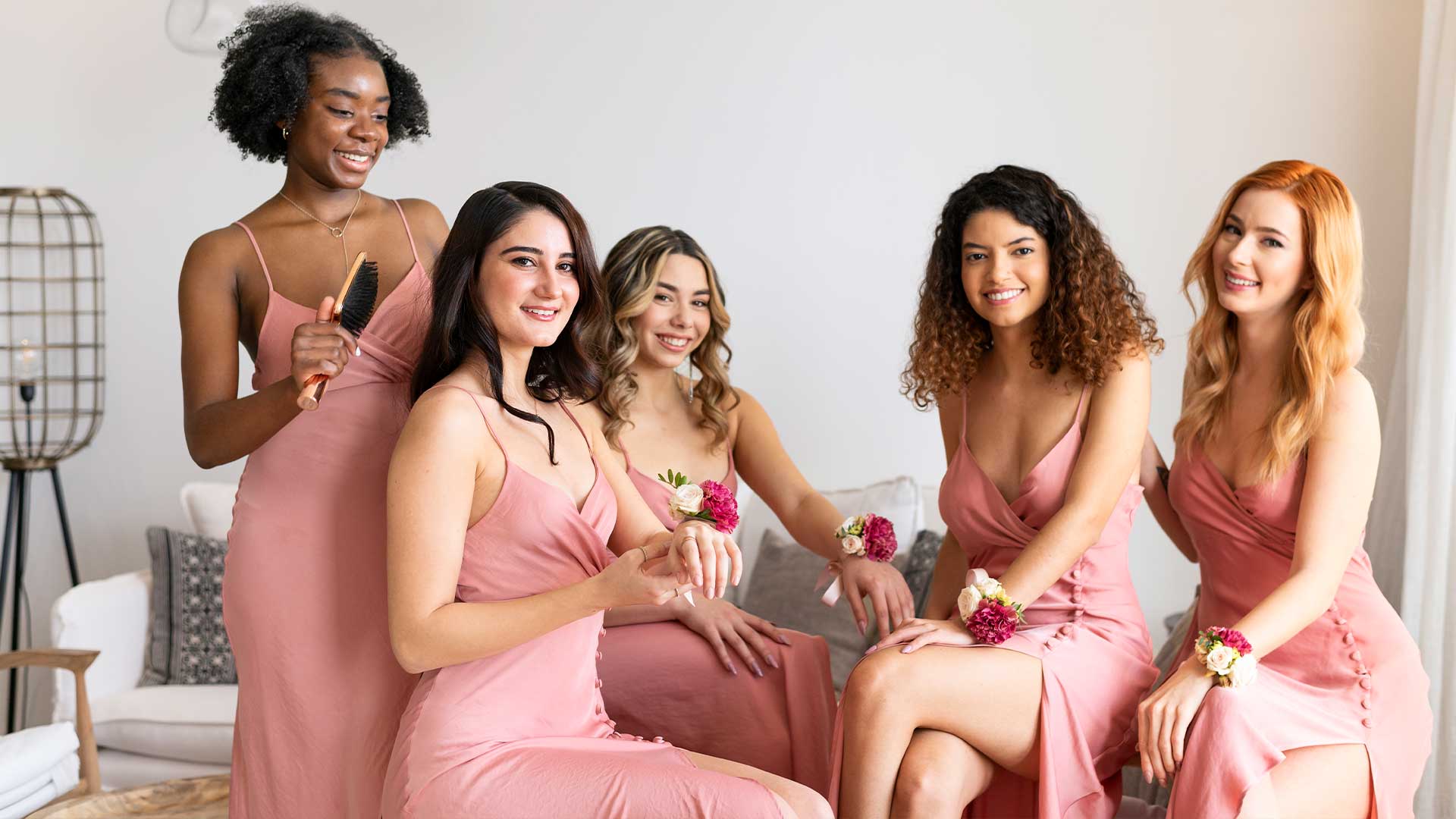 While you are slowly understanding 'how to choose maid of honor', we also want to focus on the fact that does not make the excluded maid of honor candidates left out.
A simple "thank you for being here" in a handwritten card or assigning each person a small task will go a long way toward demonstrating your love and appreciation for all the members of your wedding party.
No Title for the Bridesmaid
Avoid putting titles like "maid of honor" that point out one person as your favorite can help ease the possibility of hurt feelings.
Can I Choose A Guy As My Maid Of Honor?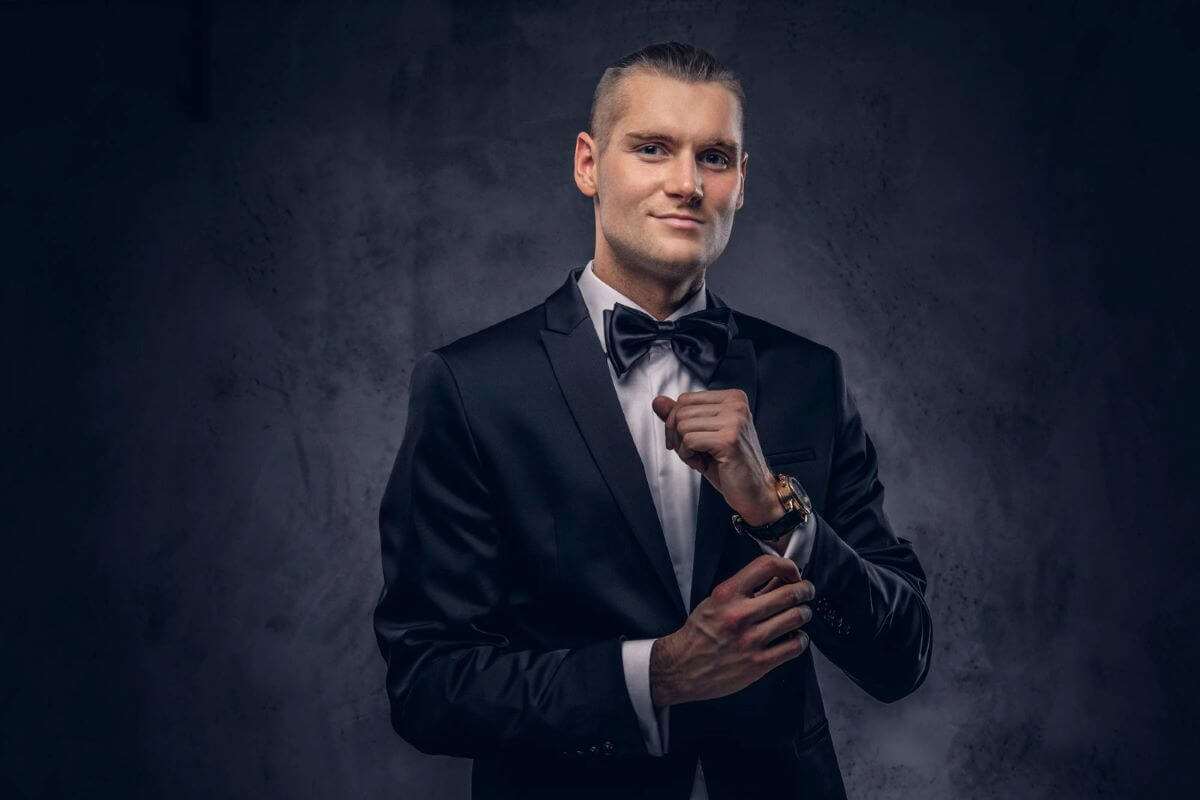 Have you heard of a "bridesman" or a "man of honor"? Bridesmaids are not required to be "maids," and you can select groomsmen also. Your cousin, closest male friend, and brother can serve as your "man of honor."
Don't worry if you choose the best choice because gender norms are no longer in effect. Just like you can have more than one bridesmaid, you can choose more than one bridesman too. Just make sure the individuals you chose to be your man of honor is/are okay with it.
Additional Tips on How To Choose Maid of Honor
There are some questions that are just so direct that they will help you to find the perfect candidate. Try to find answers to the following questions, sort out your candidate list, and see which candidate gets the highest mark.
Who can lend me enough time?
Who has excellent taste in dress and decor?
Who is the expert at assigning tasks?
Who is the most capable leader?
Who is best at managing troubled situations?
Who has previous experience in organizing events/weddings?
Who might face financial hardship?
Wrapping Up
They say – with great responsibility comes excellent accountability. In terms of choosing the perfect candidate for maid of honor, consider the ones who are responsible enough to take accountability for the task associated with it. Remember, while the responsibility is crucial, the circumstances and the overall situation on a wedding day can take any turn at any moment, so be prepared for it.
As we wrap up the blog, we hope you understand the points we mentioned above and get a clear idea of 'How To Choose Maid of Honor?'. On top of everything, we wish you found your perfect bridesmaid to cheer you up on your happiest journey.
Once you are assured about the perfect candidate, don't forget to make her feel special with a maid of honor proposal. If you want to rely on professionals to organize your biggest day and events, visit Emotions Events.
FAQ
1. Do I Have to Pick a Maid of Honor?
Picking a maid of honor isn't a must. This is just an old tradition that is not required in a marriage ceremony. If you are unsure about 'how to choose maid of honor?', then keep reading our blog; you will find the answer.
2. Can a Girl Have 2 Maid of Honors?
Definitely, a girl can have more than one maid of honor. If having multiple maids of honor makes you the happiest on this special day, it isn't a big deal.
3. Can I Choose My Mom As Maid of Honor?
Yes, you can surely choose your mom as your maid of honor. A mother can be a BFF to her daughter, so it's perfect for a mom to appear as a maid of honor.
4. Who is Usually a Maid of Honor?
Usually, a friend, a sister, or a confidant on whom the bride may rely is a maid of honor.
5. How Do I Choose My Maid of Honor and Bridesmaids?
To choose your maid of honor and bridesmaid, you can
Consider a Family Member.
Choose someone who understands the duties.
Go with someone who is supportive and can come in handy.