28 Best Bachelorette Party Ideas in Dubai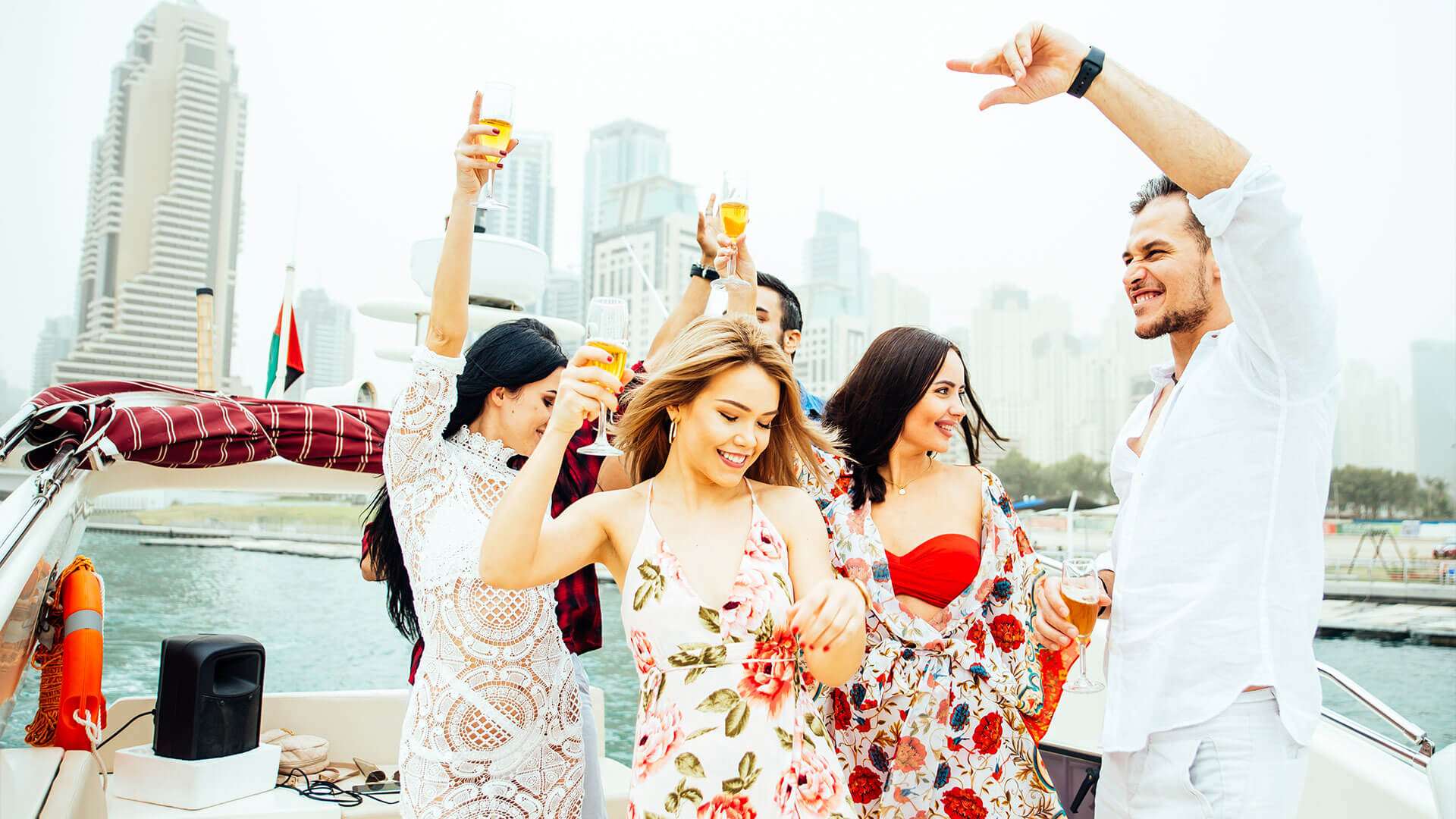 Dubai, known for its luxurious lifestyle and vibrant nightlife, is the perfect destination for unforgettable bachelorette party ideas. If you want to arrange a perfect bachelorette party that suits your bride-to-be's taste then these bachelorette party ideas in Dubai will surely help you design an ideal arrangement.
When your friend is ready to step forward to her next phase of life, she deserves a bachelorette party. It's a chance for friends and closest ones to come together and express their joy and excitement for the bride's new chapter in life.
Whether you're looking for places to arrange intimate bachelorette party ideas or extravagant celebrations, Dubai offers many options to suit every bride-to-be's taste.
28 Bachelorette Party Ideas in Dubai
From stunning beach resorts to glamorous nightclubs, here are 28 bachelorette party ideas in Dubai that will make the bride's last fling before the ring truly memorable.
Following these ideas, you can fully enjoy the time with your girls.
1.  An Intimate Beach Retreat
You can rent a private beach villa or book a suite at a beachfront resort for a relaxing and intimate bachelorette party.
Generally, these resort offers a chance to enjoy the sun, sand, and sea while sipping on cocktails and indulging in spa treatments.
2.  Dubai Hen Party
Take advantage of the Dubai hen party packages hotels and event organisers offer. These packages often include accommodation, spa treatments, nightlife experiences, and transportation, making planning a memorable bachelorette party convenient.
While organising a bachelorette hen party Dubai, it's essential to consider the bride's personality and preferences. Whether she enjoys luxurious experiences, adventurous activities, or cultural immersion, Dubai has something to offer for everyone.
To make the bachelorette party planning process easier, you can also opt for hen party packages offered by hotels and event organisers in Dubai. Additionally, these packages often include a combination of accommodation, spa treatments, nightlife experiences, and transportation, ensuring a hassle-free and enjoyable celebration.
3.  Yacht Party
Charter a private yacht and cruise along the stunning Dubai coastline. Enjoy panoramic views of the city's iconic landmarks, indulge in gourmet cuisine, and dance the night away under the stars.
4.   Desert Safari Adventure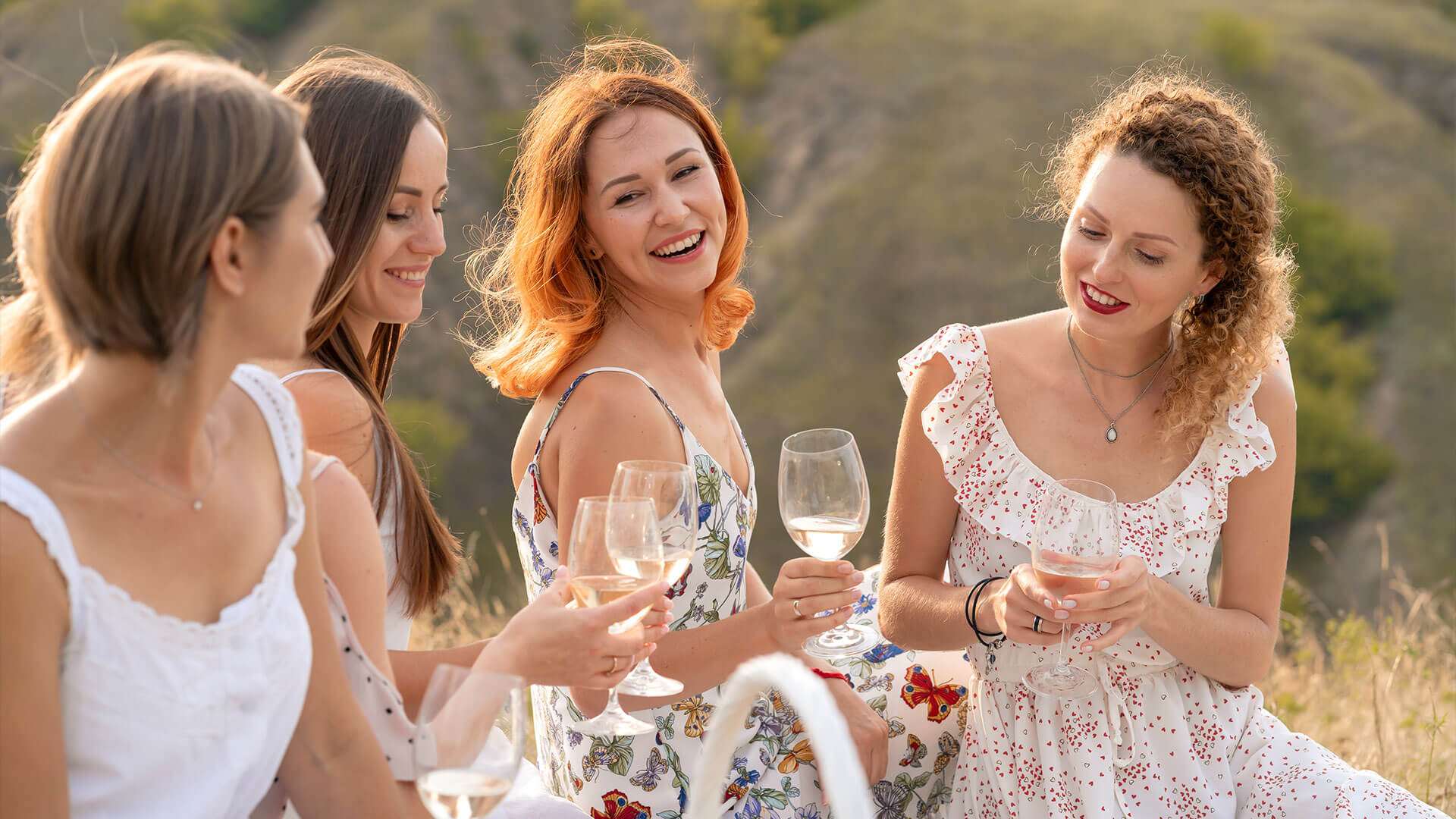 Embark on an exhilarating desert safari adventure with your girls. Experience dune bashing, camel riding, henna painting, and a traditional Arabian feast in a Bedouin-style camp.
5.  Luxury Spa Day
A relaxing day before the big event is nothing more than a treat to the bride. While going through bachelorette party ideas, consider treating the bride and her entourage to a luxurious spa day at one of Dubai's renowned wellness retreats.
6.  Helicopter Tour
A breathtaking helicopter tour of Dubai is obviously an ideal way for girls to enjoy their bachelorettes. From a unique perspective, they can admire the city's impressive skyline, including the iconic Burj Khalifa and Palm Jumeirah.
7.  Shopping Spree
Who doesn't love shopping? While looking for bachelorette party ideas, explore Dubai's world-class shopping malls with the bride and her bridesmaids. Dubai offers many shopping options, from luxury brands to local boutiques.
8.  Private Dining Experience
Arrange for a private dining experience at a fine dining restaurant or a private chef's table. Particularly, you can opt for personalized menus, exceptional service, and a memorable culinary journey there.
9.  Nightclub Crawl
For adventurous brides and bridesmaids, experiencing Dubai's vibrant nightlife through a nightclub crawl could be one of the best bachelorette party ideas. With your maid of honor leading the way, you can visit the city's trendiest clubs and dance until the early morning hours.
10.  Cooking Class
With a girl group, you can also participate in a fun and interactive cooking class where you and your girlfriends can learn to prepare delicious local or international cuisines. Therefore, it's a great way to bond and create lasting memories.
11.   Arrange a Party at Nikki Beach Dubai
Celebrating the bachelorette party in style at Nikki Beach Dubai is undoubtedly the much-accepted idea that young girls choose. Enjoy a beachfront party atmosphere, live music, and delectable cuisine while lounging by the pool.
12.  A Cruise Dinner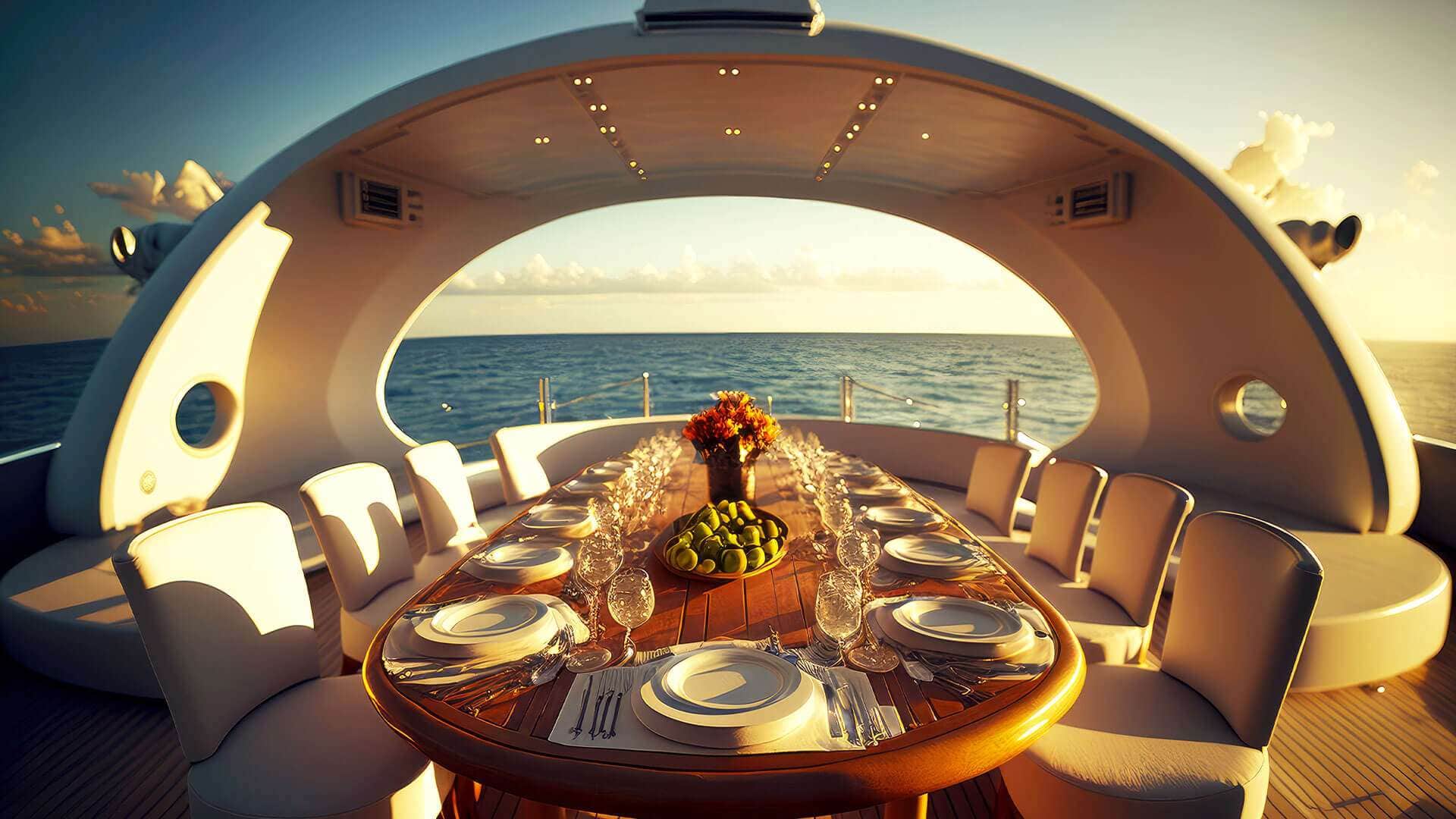 You can also sail along Dubai Creek or Dubai Marina on a traditional dhow boat and enjoy a romantic dinner under the stars. Experience the city's illuminated skyline while savoring a delicious meal.
13.  Join A Dance/Workout Class
This is one of the perfect bachelorette party ideas in Dubai for women who want to unleash their inner diva with a Bollywood dance class. In Dubai, you will find many professional dancers who offer dance classes to iconic songs. You will surely learn some iconic moves from Bollywood numbers and have a blast with your girlfriends.
14.  Henna Painting Session
While planning your bachelorette, embrace the local culture by organising a henna painting session. Professional henna artists can create beautiful designs on your hands and feet, adding a touch of tradition to the bachelorette party.
15.  Luxury Afternoon Tea
While planning a bachelorette, indulge in a lavish afternoon tea experience at one of Dubai's upscale hotels. Enjoy a selection of delicate sandwiches, freshly baked scones, and an array of sweet treats while sipping on fine teas or champagne.
16.  Private Pool Party
You can surely rent a luxurious villa with a private pool and throw a glamorous pool party. Specifically, you can lounge by the pool, sip on refreshing cocktails and enjoy a day of relaxation and celebration.
17.  Experience Burj Khalifa
In another case, you can take the bachelorette party to new heights with a visit to the Burj Khalifa, the tallest building in the world. This is one of the luxurious bachelorette party ideas that brides & bridesmaids often arrange. At Burj Khalifa, you can enjoy panoramic views of Dubai and a celebratory dinner at one of the building's renowned restaurants.
18.  Stand-Up Paddle boarding
Take your girlfriends to Dubai's beautiful beaches to try stand-up paddle boarding. It's an exciting and enjoyable activity that lets you take advantage of the sun, sand, and clear waters.
19.  Private Luxury Yacht Charter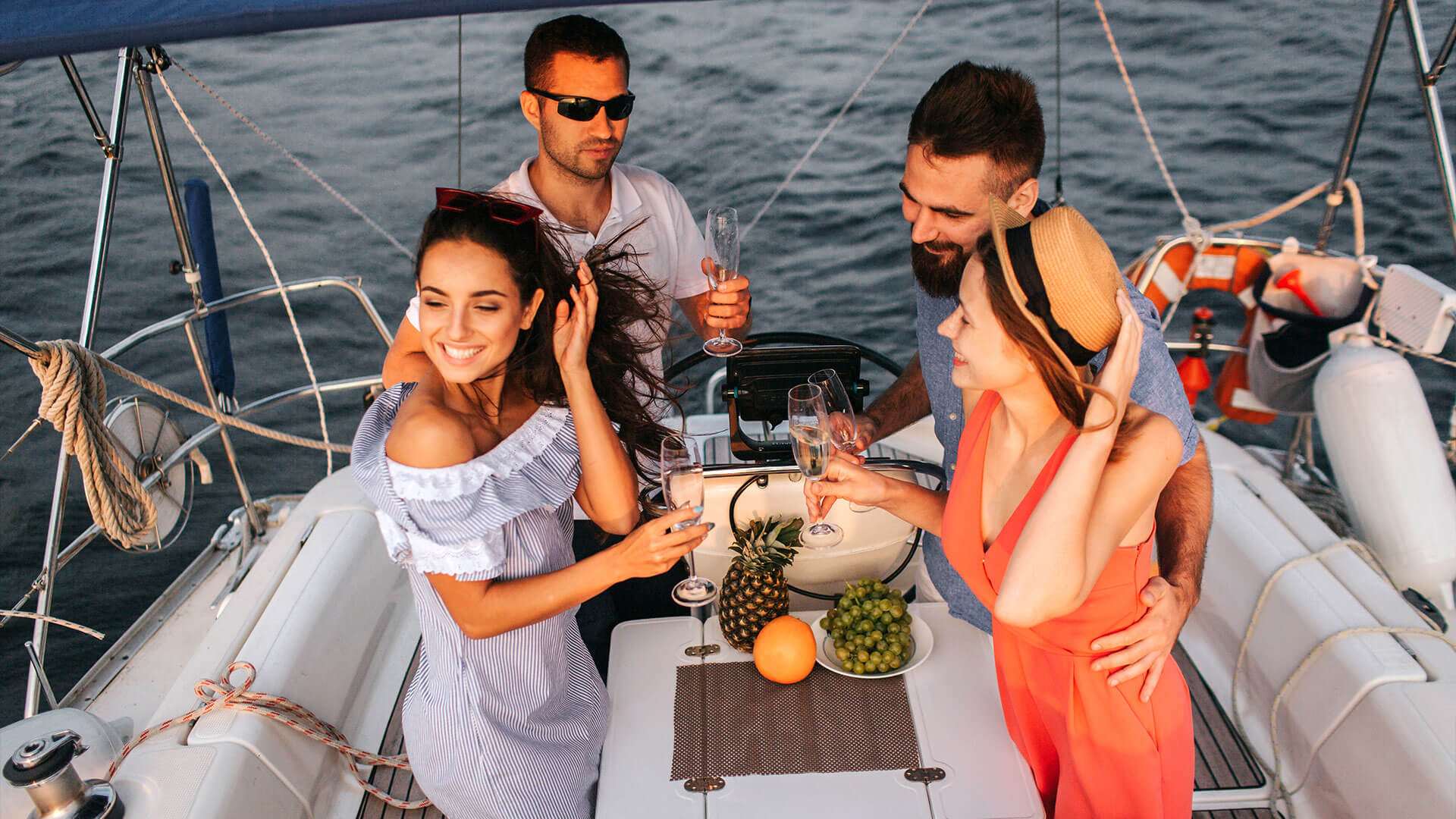 Treat the bride-to-be and her squad to the ultimate luxury experience by chartering a private yacht for the day or evening. Cruise along Dubai's coast, swim in the Arabian Gulf and enjoy top-notch service.
20.  Eco-friendly Bachelorette Party
This is among the most mindful bachelorette party ideas that you can opt into. For a bride who is conscious about the environment, you can surprise her with an eco-friendly park that maintains sustainable practices. In Dubai, there are a lot of picnic spots in Dubai.
Most importantly, consider a place with an eco-friendly certification or prioritize energy efficiency, waste reduction, and water conservation.
21.  A Luxury Staycation
A luxury staycation can balance relaxation, indulgence, and celebration, being one of the most amazing bachelorette party ideas.  Select a luxurious hotel or resort in your city or a nearby destination to serve as the backdrop for the staycation.
Look for accommodations that offer spacious suites, upscale amenities, and exceptional service. Consider options that provide access to a pool, spa, or other indulgent facilities.
22.  Arabian Nights-themed Party
Organize a magical Arabian Nights-themed bachelorette party. Decorate the venue with colorful fabrics, set up shisha lounges, and have belly dancers entertain the guests. Serve Middle Eastern cuisine and play traditional music to create an immersive experience.
23.  Adventure Park Fun
If the bride-to-be is an adrenaline junkie, planning the bachelorette party at one of Dubai's adventure parks would be the best. Try zip-lining, obstacle courses, and other thrilling activities to get everyone's heart racing.
24.  Private Wine Tasting
From our exciting bachelorette party ideas list, a private wine-tasting session at a sophisticated wine bar or vineyard is a no-brainer. You can sample various wines and learn about their flavors and origins from expert sommeliers.
25.  Luxury Limo Tour
Explore Dubai in style with a private limousine tour. Sit back, relax, and enjoy a tour of the city's iconic landmarks while sipping champagne and celebrating the bride's upcoming nuptials.
26.  Arabian Desert Dinner
Experience the enchantment of an Arabian desert dinner. Dine under the starry sky while enjoying traditional music, belly dancing performances, and a sumptuous feast of Middle Eastern delicacies.
27.  Private Cinema Screening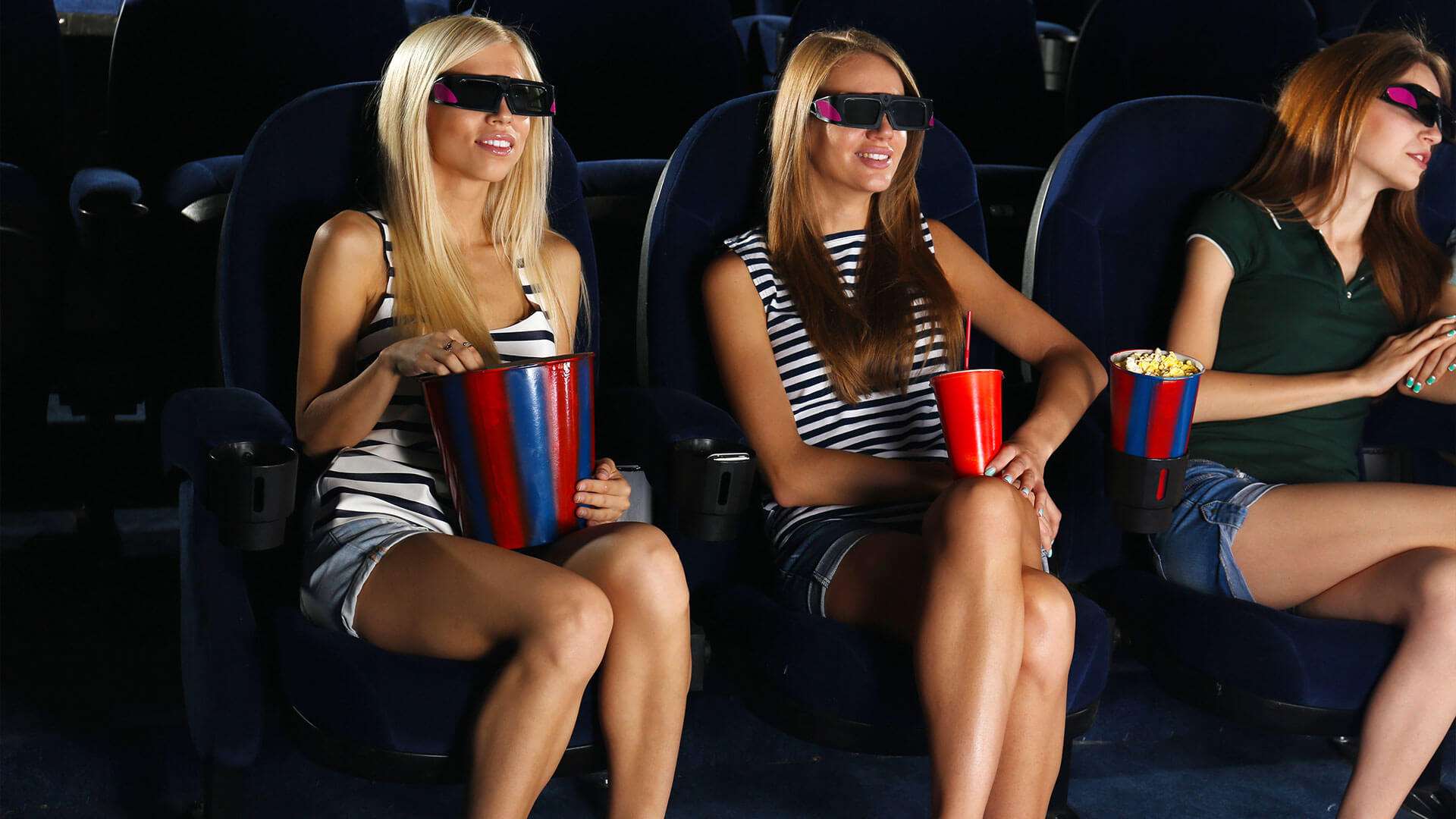 For movie lovers, the bachelorette party ideas in Dubai include renting a private cinema and enjoying a movie night with girlfriends.
Choose the bride's favorite films, serve popcorn, and create a cozy atmosphere for an intimate and relaxed celebration.
28.  Fun Bachelorette Party Games and Activities
You can also incorporate fun games and activities into the bachelorette party to keep the energy and laughter floating.
From trivia quizzes about the bride to scavenger hunts around the city, these games will create unforgettable moments and add a playful touch to the celebrations.
Some Bachelorette Party Gift Ideas
In addition to the exciting activities and experiences, don't forget to prepare meaningful bachelorette party gifts for the bride-to-be. Consider personalized items, such as monogrammed accessories, custom-made jewelry, or a scrapbook filled with memories shared with friends.
Dubai, with its glamorous ambiance and endless possibilities, offers an array of bachelorette party ideas to suit every bride's preferences. Whether you opt for a relaxing beach retreat, a thrilling adventure, or a luxury night, Dubai will surely provide an unforgettable experience for the bride and her closest friends.
Remember to plan ahead and make reservations for activities and venues to ensure a seamless and memorable bachelorette party in Dubai.
For Theme Party
When choosing a theme for the bachelorette party, consider the bride's interests and passions. Some popular bachelorette party themes in Dubai include glamorous Hollywood nights, beach chic, Arabian nights, or even a specific decade-inspired party.
To conclude, incorporate the theme into the decorations, costumes, and activities to create a cohesive and memorable experience.
Wrapping Up
While planning the bachelorette party, respecting the bride's comfort level and preferences is equally important. Remember to talk with the bride when going through all the possible bachelorette party ideas in Dubai.
Ensure that all activities and surprises align with her expectations and create an atmosphere where she can relax, have fun, and make lasting memories with her closest friends.
FAQ
1.  Where Can I Have a Bachelorette Party in Dubai?
Dubai is a very famous place for bachelorette parties. You can arrange your bachelorette party in places like Nikki Beach Dubai, Zero Gravity, and Cove Beach.
Additionally, places like Iris Dubai, Level 43 Sky Lounge, or Pure Sky Lounge provide a stylish setting for cocktails, dinner, and celebrating with panoramic views as your backdrop.
2.  What are Some Fun Bachelorette Party Ideas in Dubai?
Some fun bachelorette party ideas are –
A cookery class
Booking a mini cruise
A spa day
Glamping
Arrange a skydiving
Attend a music fest
3.  What Do Most Girls Do At a Bachelorette Party?
At Bachelorette, most girls enjoy their party by doing activities or attending events. The activities depend on the brides and the bridesmaid as they choose.
4.  Who Pays for Bachelorette Party?
The bride's expenses are typically paid by the bachelorette party guests, who also split the cost of the celebration. The bride will typically cover costs like travel and lodging for longer trips or destination weddings, while the guests will usually treat her to a night out or provide food for the weekend.
5.  How Much Should You Pay for Bachelorette Party?
The typical cost of the bachelorette party depends upon various factors, but being a bridesmaid, you can typically anticipate spending between $150 and $1,000.