Things to Do Before Proposing A Girl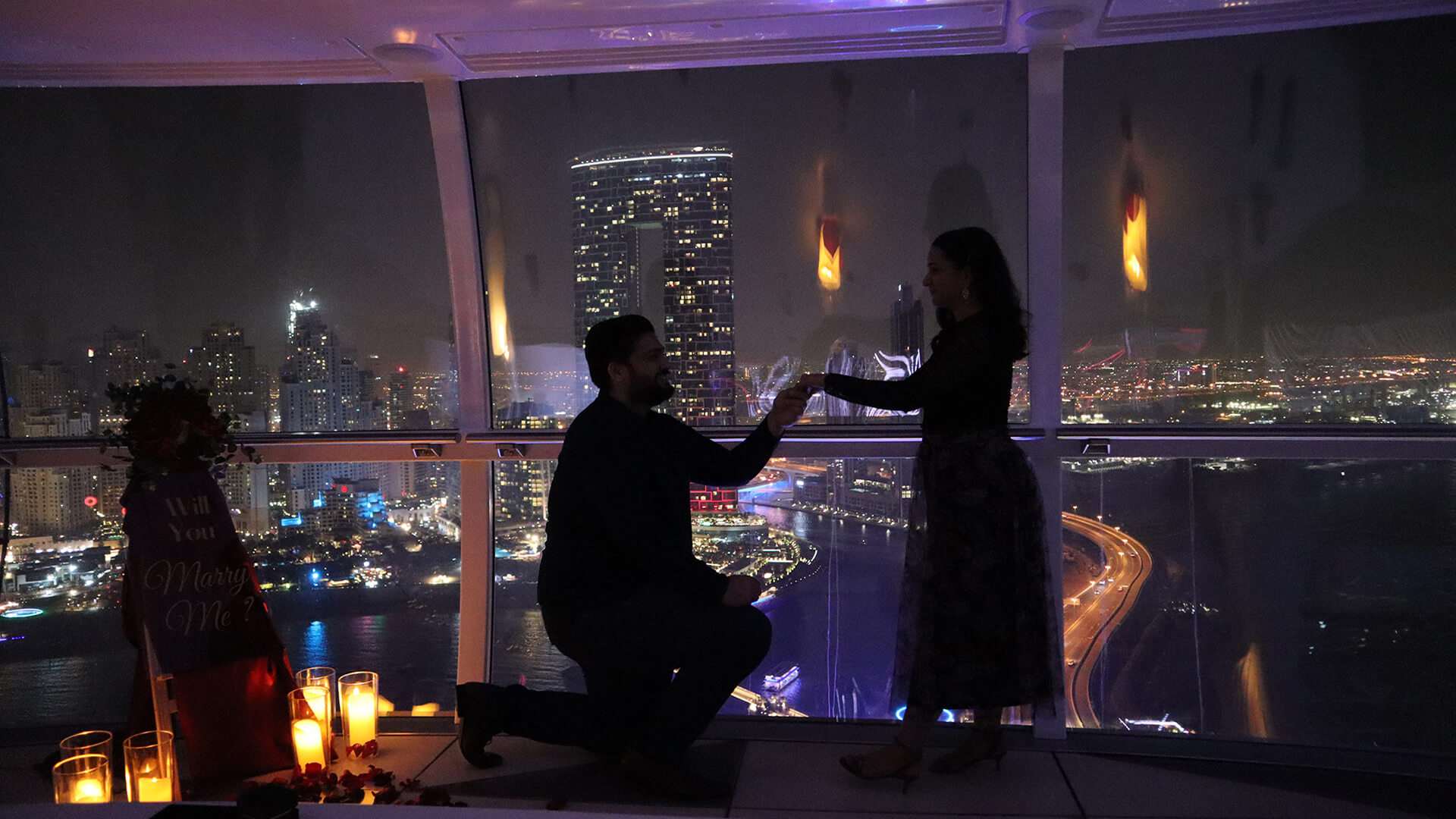 You are ready to bend your knee in front of your girlfriend. This is one of the greatest moments of your life. There are some things to do before proposing to her. You need to understand her mental situation. You need to think about the best time to propose, places, and planning to make the time memorable.
10 Things to Do Before Proposing
Before going to ask her "Will you marry me?" in your own way, you have some important things to do before proposing. First, you can learn how to propose a girl for marriage. Let's follow the checklist of what to do before proposing below:
1. Make Sure You're on the Same Page
It's important to make sure you both have marriage in the brain. Talk to your partner about the future. Let her know that one day you'd like to be married and ask if she sees marriage in her future, too. You can Keep it broad by discussing your best friend's recent engagement and lead into it that way. Is it a hard conversation?
Yes. But hopefully, you'll come away from it with an idea of what your partner will say when you open that ring box.
2. Buy the ring with an elegant design
Your partner will wear this ring every day for the rest of her life, so get a sense of what she loves.
Snap photos of the jewelry she wears every day, or ask a close friend or family member to help narrow it down.
As for jewelers, get recommendations to make sure you're purchasing from a trusted store with great reviews and service. Last but certainly not least, find out her ring size.
If it's not a secret, just ask. If you're going the surprise route, check your partner's jewelry. Find a ring that she wears regularly. Then either bring it with you to a jeweler or mark how far it fits on your own finger.
3. Parents' blessings
Some people are super traditional and others prefer to throw tradition to the wind. Depending on the situation, you'll probably want to seek some kind of blessing from a close family member. Traditionally, the father or the parents of the bride are the ones to give this.
And if your future bride is of the untraditional variety, feel free to ask a close friend or skip this entirely. It's your proposal, after all, so it should be unique to YOU.
4. Plan the proposal
Don't wing it! While spontaneous proposals can be romantic, they can sometimes come off as slapdash or as if you don't care very much about the moment.
Your special someone deserves to feel exactly that: Special! By all means, hold on to that ring until you feel the moment is right, but do put some thought into how you'll pop the question, including what you'll say once you're down on one knee.
Find a marriage proposal planning service to help you plan your whole event in a smooth way with new ideas and cool space that means something to her.
5. The right date & place
Always choose a place that mean something to your partner, It can be at the top of a mountain, in front of the blue ocean, at the middle of the desert, her favorite fancy restaurant, an outdoor area with an amazing view or just in a cozy living room. It doesn't matter unless it means something to her. You can hire a professional beach and desert setup service for proposal.
Keep in your mind a special date in making the proposal, maybe her birthday or your birthday, the date of your first date or first kiss or at the valentines. It's always recommended to relate the proposal date with a special occasion.
6. Document the moment
Whether you hire a photographer or trust your friend and his iPhone camera, your soon-to-be fiancé will love you more for finding someone to document the occasion.
If she has no idea the proposal's coming, you can expect absolutely amazing reactions shots and lots of happiness tears.
Proposal planners can help you in hiring a professional photographer and videographer to relive these memories in a stylish and classy way.
7. The perfect look
Planning your "proposal outfit" may sound silly, but we're talking logistics more than we are fashion (though you will want to look sharp). Keep the ring box safe and concealed up until the big moment by choosing pants or a jacket with deep pockets.
Make your outfit match the with the whole theme, by wearing sharp tuxedos if your proposal in a fancy place, or light and white if it's at the beach.
Try to find a way to make your partner dress up with same theme and colors to match with you.
8. Be flexible and don't rush it
Life happens, so be prepared to go with the flow. Don't rush the proposal just because the sun is about to set or dinner is nearly over, wait until the moment really feels right.
And if you've planned something a little more low-key, that very well might mean waiting a few days if your sweetheart is stressed from work or the weather isn't cooperating.
Now you're ready to pop the question! When the moment comes, take a deep breath, get down on one knee, and pitch the sentimental speech you've probably rehearsed many times.
It really doesn't matter which knee you go down on, but if you've stashed the ring in your sock, then kneel on the opposite side. Give your partner a moment—ample time must be given to process/cry/hug it out. Then, once they've collected themselves, figure out when to officially put on the ring.
9. Backup plan
Thinking a walk along the beach would be the perfect place? Or the top of a mountain after a daylong hike? Those choices are both lovely … until you wake up that day to dark skies and stormy weather.
As you're brainstorming your plan, have a few indoor spaces—her favorite museum, for example, or the place you first met—in your back pocket should Mother Nature prove uncooperative. Furthermore, know what to do in case of traffic, or if she arrives later or even earlier than expected.
10. Make the entire day special, not just the moment itself
Your future fiancé will want to remember this day for the rest of her life so make that the whole day is memorable, not just the moment.
Keep the surprises coming all day and treat your partner by taking her to dinner in her favorite restaurant or watching her favorite movie or giving a special gift.
Hope this checklist of things to do before proposing will help you prepare yourself better to propose to her. Best wishes for your wedding!