How to Pack for Destination Wedding?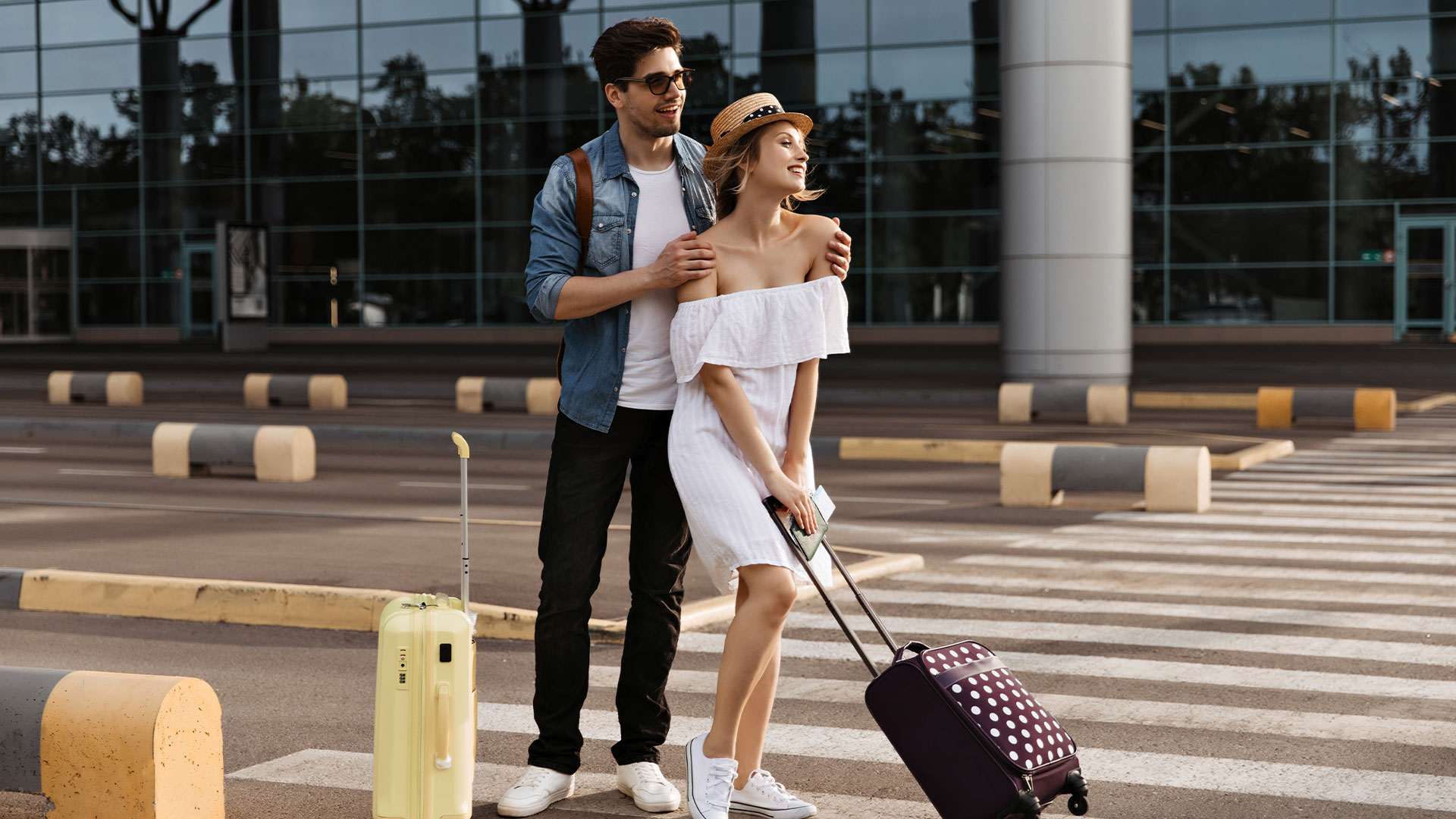 Have you been trying to figure out how to pack for destination wedding? You are one of many to face such a situation. What do you pack for a destination wedding as a couple, bridegroom, or guest? It's quite a daunting task that even the most organized people find complicated.
However, you don't have to worry because we have the perfect destination wedding packing list that will cover everyone in your wedding. You are at the right place to resolve any issues you have previously faced. If you have a dream destination wedding in Dubai, we offer engagement and wedding services in Dubai.
As you already know, getting ready for a destination wedding is quite different from any other trip. Since it's such a special trip, you'll need far more supplies than you would for a typical honeymoon or family vacation. If you are planning for a destination wedding in Dubai, find here a guide on how to plan a destination wedding in Dubai.
Additionally, it's easy to become worn out and forget some important things, especially when you already have a lot on your mind. To ensure you don't forget anything, we will guide you on how to pack for destination wedding.
How to Pack for Destination Wedding – For Couples?
You have completed every item on your list. You have bought your welcome bags, wedding shoes, dress, and veil. Moreover, bring your flip-flops, a camera, and some new beach outfits. Your destination wedding is so ready for you! How are you going to fit everything in your suitcase?
Your resort should supply everything you need for your wedding. However, you should bring certain items if you want specific decorations. You might try mailing it in advance. Some destinations will accept deliveries despite the mail service's potential reliability issues. Your items can be delivered late or, even worse, not at all. The best thing is to take everything with you on the plane. So, how do you do this with your spouse?
Determine what works best
You should first verify your baggage allowance with your airline. Note the number of bags you are permitted to bring, their sizes, and their weights.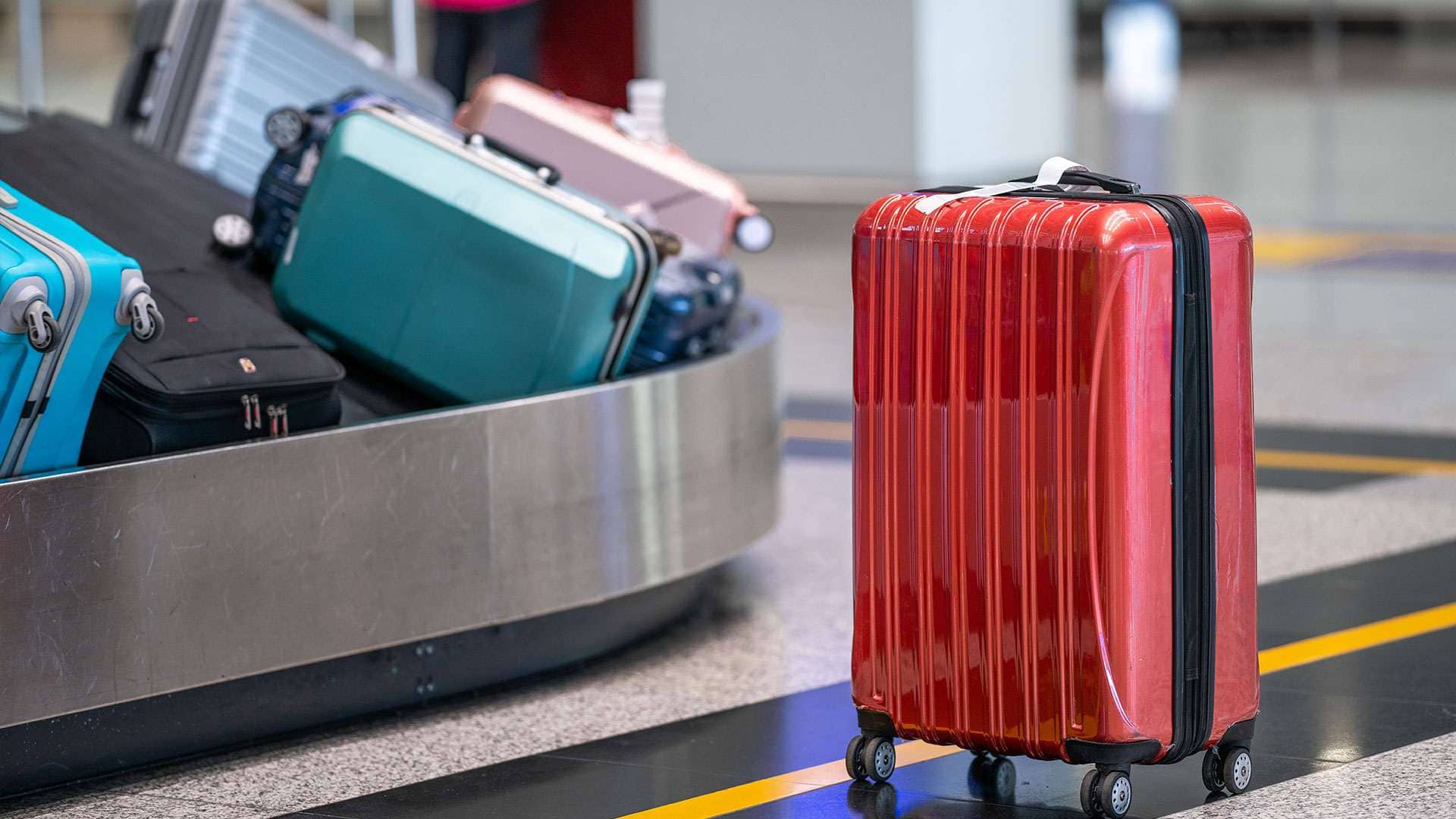 If you bought the cheapest airfare you could find, make sure to check again because many cheap tickets don't include checked luggage. You will only carry one personal item, carry-on, and checked bag per ticket.
Is there an extra baggage allowance?
Verify the contents of your wedding package. Some of them provide a free additional checked bag. If you book a premium or business class ticket, you can also get more luggage allowance. Sometimes paying for additional luggage is more expensive than upgrading your tickets. You can use the travel points you have accrued to upgrade for free to business or premium class.
What to Pack in Your Carry-On Luggage:
The purpose of your carry-on is to store essentials if your checked bag is lost or delayed. In your carry-on bag, include a change of clothes, makeup, and any amenities you'll need immediately. You should pack light for destination wedding when using your carry-on luggage.
You should arrive at the destination before your room is ready if your trip is in the morning. The front desk employee will hold your bags if this occurs. Put your swimsuit and flip-flops in your carry-on bag because you won't want to start rummaging through your large bags. Therefore, you can dress and head to the beach while waiting for your accommodation to be ready.
You are allowed two carry-on bags between you and your friend. Some couples like to buy a garment bag and put all their wedding clothes in it. Put your extra clothing in a compact suitcase and use it as your second carry-on while still counting the garment bag as one. During the journey, you can hang your bridal gown or garment bag.
How to Pack for Destination Wedding – Groomsmen?
It's a big thing to be a groomsman (and an honor). The newlyweds have asked you to wear certain accessories, such as shoes and a tie, so make sure to bring these with your wedding-day clothes. Have a copy of your speech available if you're giving one.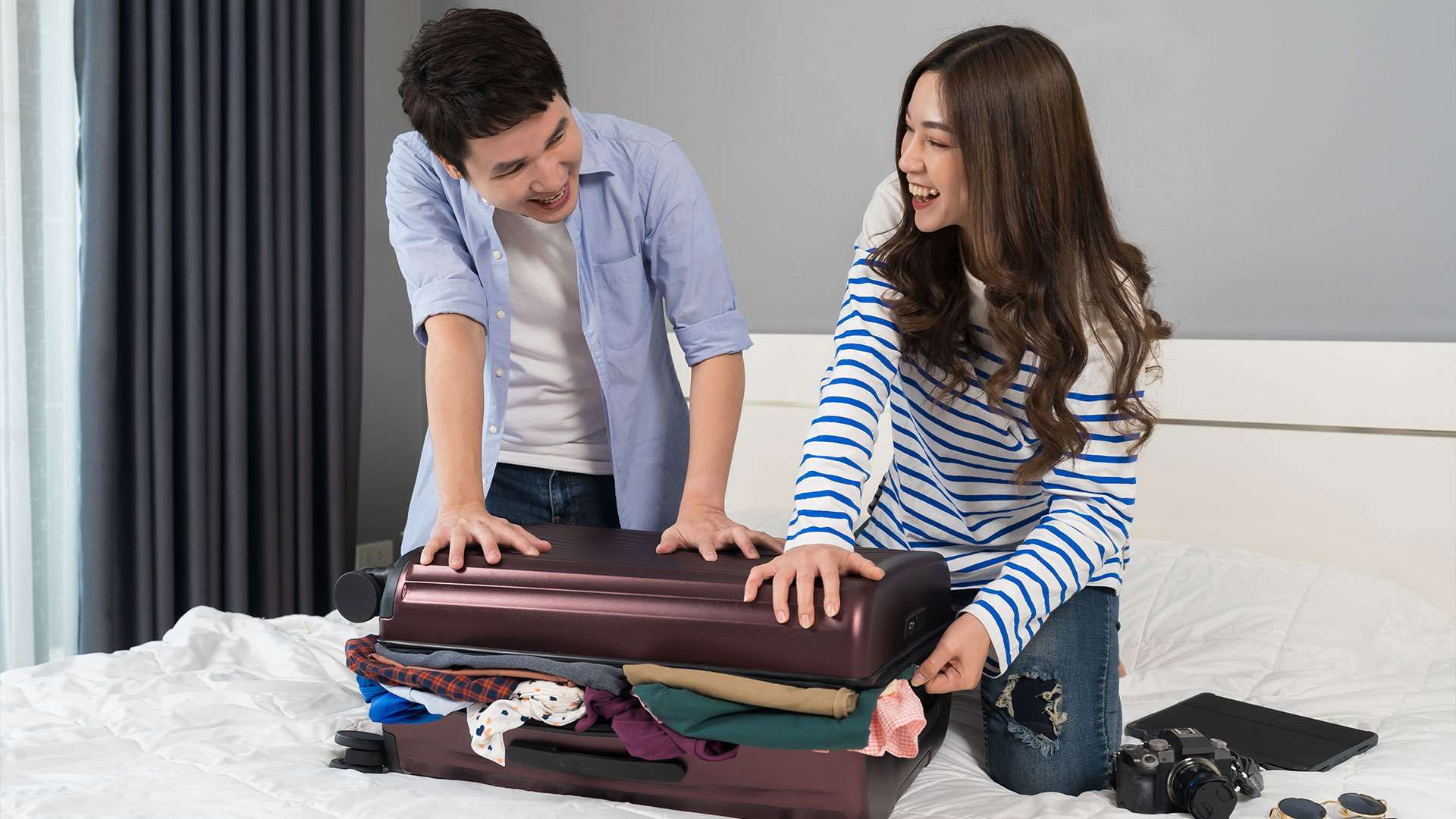 Overall, you need your groomsmen's attire, accessories (cufflinks, a bow tie, and a tie), and shoes for this big day. To ensure you remember everything and don't start getting anxious, it is preferable to arrange everything you need before the traveling date.
How to Pack for Destination Wedding – Bridesmaids?
A destination wedding bridesmaid packing list differs from what the groomsman or couple might pack. If you are part of the bridesmaid, you must carry everything necessary. You need to pack your pajamas for the bridal shower night.
You need your bridesmaid attire because, without it, you are merely a guest. Furthermore, get your shoes and jewelry in place. If you are acting like a maid of honor to deliver a speech, it is also important to prepare it. You don't need to do any elaborate packing because the wedding packing list bridesmaids require only a few items, aside from their makeup kits, if they want to do it themselves.
Destination wedding packing list for Guests
If you are a guest, here is how to pack for a destination wedding without forgetting anything.
Clothing for a wedding
It's crucial to pack your wedding attire for the special day. Just make sure you pack it! People frequently hang up their wedding day apparel in a location where it won't wrinkle. Put them in a location where they won't be forgotten and left hanging on a door or rack, though.
Vacation Outfit
Are you planning a trip around the wedding's location? It's a lovely idea if you're going somewhere exotic and have some free time. Find out what activities are available in the region that match your interests. Just pack appropriately, whether you plan to go skiing, hiking, or to the beach. If you like food, find out ahead of time about the restaurants in the area and how to dress for them.
Weather Protection Items
The weather for a beach wedding might be erratic. The heat during the day can be intolerable due to the sun, sand, and glare. After dusk, though, the gusts can be frigid. Bring a sun hat and sunscreen, depending on where you are going. You must separately pack for a beach wedding if the venue is in an event center.
Appropriate Shoes
The time of year makes a difference but look at the wedding site. Wearing high heels on a sand-filled beach or a wooden pier is difficult. For the big day and beyond, wear trendy, comfortable shoes.
Wedding Gift (or not!)
Please feel free to bring any gifts. Checks work well, even if you might wish to leave additional cash at home. Today, you can order anything and get it delivered to the venue without stressing yourself. Take advantage of this and hire a delivery service for large gifts. Don't put an additional load on the newlyweds by forcing them to bring heavy stuff home, especially if they don't intend to.
Essential Packing Checklist for Your Wedding
It would help if you considered a few things before leaving anything out from your destination wedding packing list for bridesmaid or anyone. Find below what to pack for destination wedding:
How far off are the wedding plans? It makes a significant difference whether you're attending a wedding abroad or in your state. Your mode of transportation and arrival time will impact many other variables.
What time of year are you traveling? A beach wedding in the Caribbean is different from traveling to the snowy Alps. Since every country has a different climate, research the weather there. In addition to checking the temperature, check for rainfall and probable wind speed.
Do your lodgings offer amenities? Visit the hotel's website in advance. Although it may be bitterly cold where you are, do they have hot springs or an indoor pool? If you frequently use amenities like a beach, spa, fitness center, or sauna, you should also inquire about them.
How long are you going to be there? As with any trip, packing for a short overnight trip is easier than packing for a week-long trip planned around a wedding. Check to see if your lodging has a place to wash clothes so you can reuse them if you don't have much room. Many airlines now charge for checked luggage.
Which type of ID is needed? Passports are necessary for travel to foreign countries. However, certain places, like Puerto Rico, need a legitimate US identification. Get your passport if you need to or renew it as soon as possible.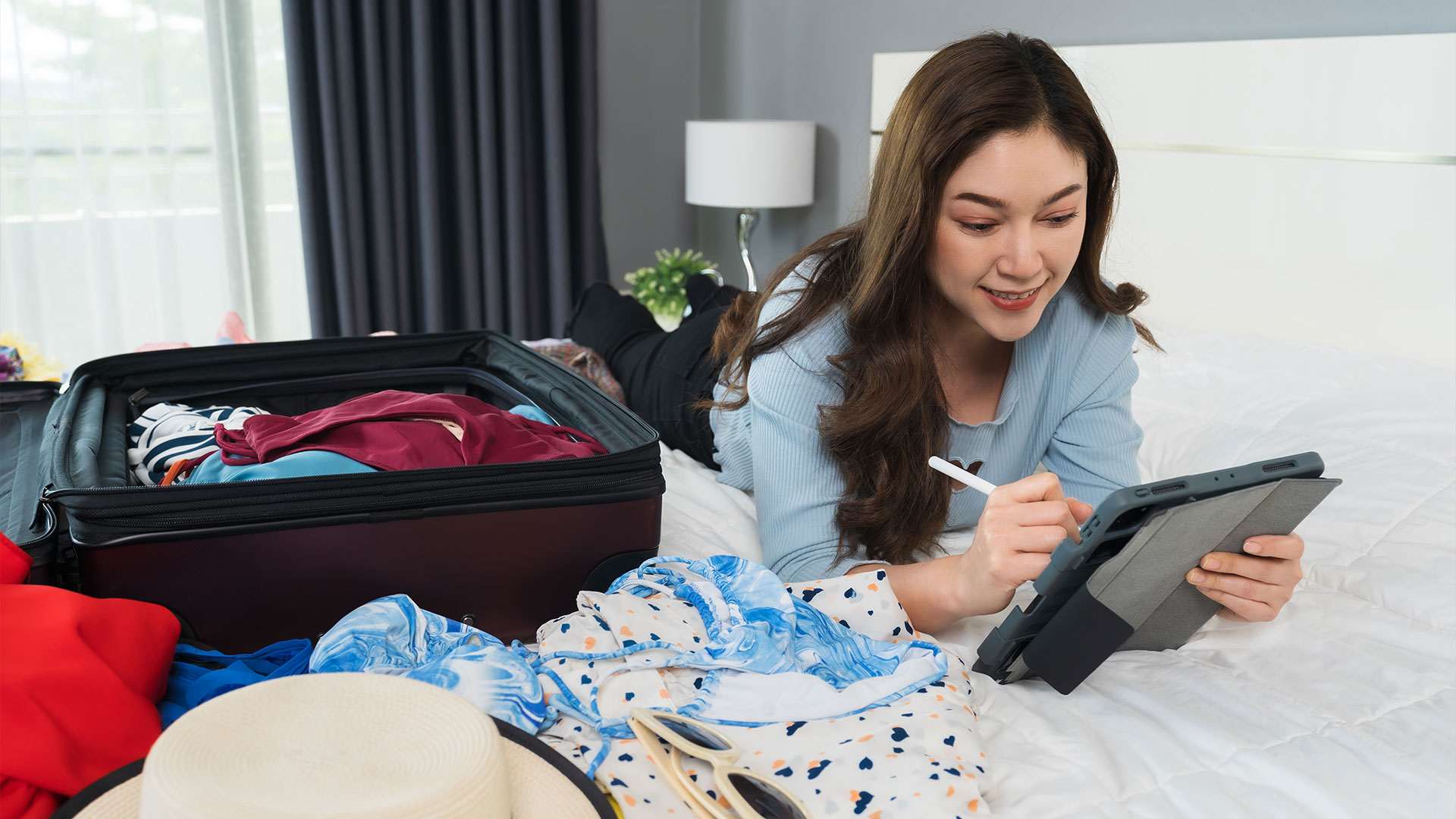 Things not to take for your destination wedding
Think carefully about what you'll wear and what you probably won't. Dress for the place you're going. Don't pack bulky towels or large items you won't need, like hair dryers. If you hire a makeup artist, you won't need to bring your whole makeup bag, just a few touch-up items. This is because you'll probably spend the rest of your time away soaking up the sun without a full face of makeup.
Ensure your liquids are safely packed. Tape the bottles' tops together and store them in a sealed plastic bag. You don't want them to leak over your wedding or vacation clothes. Unless you plan to drive, try not to bring big, bulky wedding decorations with you. If your venue doesn't have fairy lights and centerpieces, you can rent them from nearby businesses. This should be cheaper than flying or shipping large decorations.
FAQs About Destination Wedding
Find some frequently asked questions and answers about destination weeding below:
Do you give money for a destination wedding?
Absolutely. Money presents for destination weddings are now acceptable. In reality, many couples appreciate spending more money on what they desire. In contrast, you can give the couple a meaningful gift like a customized photo album or home décor.
What is a good budget for Destination Wedding?
Destination wedding packages prices vary. Prices vary according to location, number of days, events, local currency exchange rate, time of year, number of guests, and other factors. Despite this, the average minimum expected cost of a destination wedding is about $35,000.
What do I need to pack for my destination wedding?
There are several things you will need for a destination wedding. Your list will depend on your role – the bride, groom, bride's mother, etc. However, if you are a visitor, you must pack the essentials like your wedding attire, shoes, accessories, and gift. The mother of the bride packing list might be the last thing to worry about.
What Should You Not Forget for a Destination Wedding?
As mentioned earlier, it will depend on several things. If you are a couple, you should not forget your passports, wedding dress, wedding rings, shoes, credit cards, plane tickets, veils, birth certificates, and other essentials.
Do You Give a Gift When You Go to a Destination Wedding?
It's also okay to offer a gift after the wedding festivities, given the commotion of traveling to a destination wedding. Include a card with a message, an item from the couple's registry, or a sum of money you feel comfortable giving. Any gesture you can make to express your love and excitement for the couple and their future together will be appreciated.
Conclusion
Use our destination wedding checklist when planning a whole holiday around the event or just a quick excursion. With this checklist, you can know how to pack for destination wedding without hiring someone.
When it's someone's big day, packing takes on a new form. You may have a great time at the wedding without worrying about forgetting anything crucial if you know what to bring as a guest. Finally, remember to enjoy yourself whether you are the groom, bride, groomsman, bridesmaid, or guest.