30 Exciting Ideas for Yacht Proposal in Dubai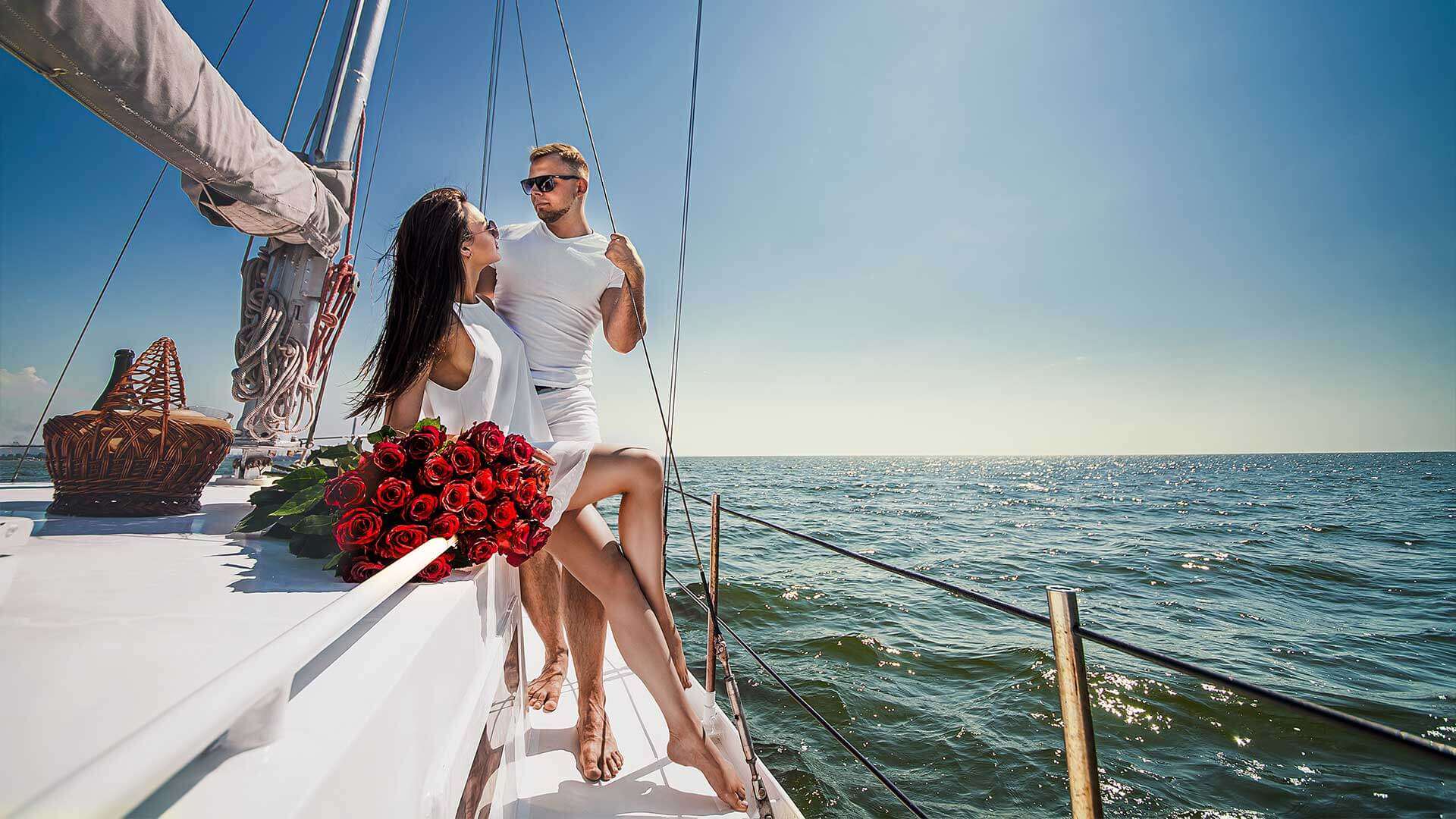 Having a yacht proposal Dubai is the dream of most classy and famous lovers. One of the most remarkable experiences in life is making a marriage proposal, and it will be cherished and remembered for a lifetime.
While you think of fixing a marriage proposal on yacht in Dubai, this article will cover 30 ideas for doing so successfully.
30 Exciting Yacht Proposal Dubai Ideas
1.  Safety and Security
Dubai yachts are equipped with all the necessary safety measures to handle crises. They provide five-star services that guarantee the safety of your yacht proposal.
2.  Consider the weather
Ensure that the weather is favorable and that you aren't at risk for heat exhaustion or motion sickness. You should also think about the kind of yacht you require for this unique event
3. Use flowers
Flowers such rose of Sharon represent love and they speak for themselves. Therefore, popping the question with flowers takes the message straight into her heart about her position in your heart and life.
4.  Special services
Special services from yacht companies can help you change your yacht into a magnificent love boat for two, which will add light to your cruise.
5. Total privacy
When planning a Dubai private yacht proposal event, both the captain and the crew are at your beg and call. They are all ready to follow every bit of your instruction while leaving you with less worry about your safety and comfort.
6. Palm Jumeirah
You can take a stop at one of the beautiful beaches along Palm Jumeirah Island to take a swim or enjoy a romantic picnic after popping the question.
7.  Dubai World Island
This Island is beautifully structured to shed more light on any yacht proposal. The World Island is designed as a replica of the world map, and with its many Islands, each represents a continent.
8.  Burj Al Arab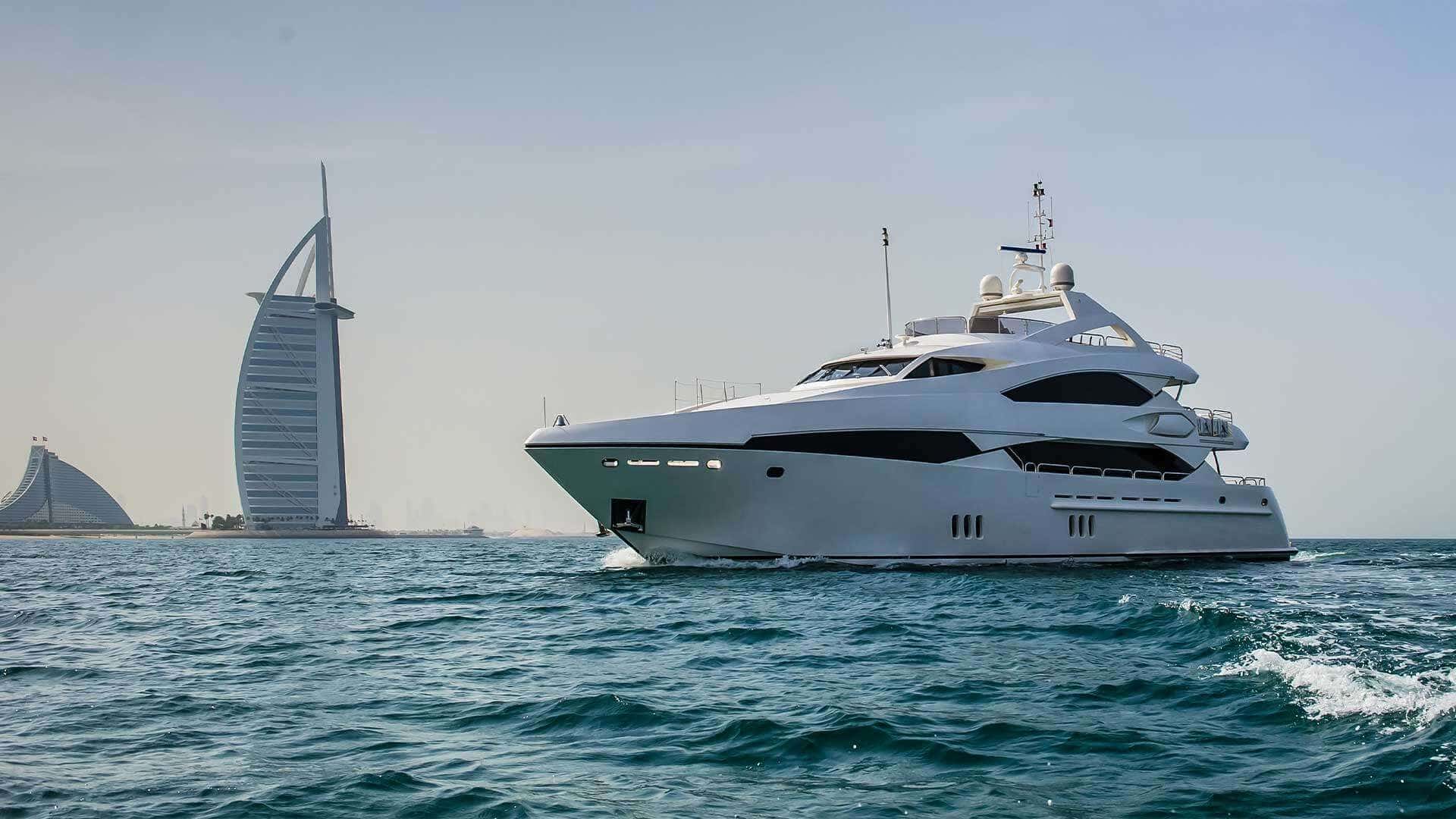 When it comes to adding an extra touch of luxury and opulence to your Dubai yacht proposal, Burj Al Arab stands out ahead of the rest.
9.  Surprise her
Take her on an unexpected yacht trip to the closest beach in Dubai. Go down on one knee and ask her to marry you when your yacht docks at the beach. With a photographer to take secret pictures, go on your knee and pop the question.
10.  Create your crossword
By contacting the riddles editor and pleading your case, you could be extraordinarily extra and convince an editor to support your idea. Alternatively, you can create your crossword puzzles online and exclude the well-known question.
11.  Propose on Valentine's Day
For every day in February coming up to February 14th, give your lover a present or compose a love letter to her. Give her a special gift on the 14th— (the ring), of course! Go all out with the roses, chocolates, and balloons.
12.  Put yourself in the festival mood
There are various romantic ways to propose on a yacht, but the day festivals and music festivals are also right up your alley. If you and your partner like music, get in front of your favorite band and make some great memories.
13.  Make a warming drink
Make her a nice cup of hot chocolate if it turns chilly at night while you're on the beach on your yacht. The moment she pulls out this personalized "Marry Me" spoon, your proposal will be clear.
14.  Bookmark her holiday reading
Do you wish to plan a simple but incredibly romantic proposal? Consider leaving her a brief message in her travel journal or swapping out her bookmark for a personalized one bearing your query.
15.  Bring your pets along
There is a proverb that says, "Never work with children or animals", but on the contrary, they are adorable. Add pets or t-shirt suggestions and tag the collar of your pet.
16.  Wine tasting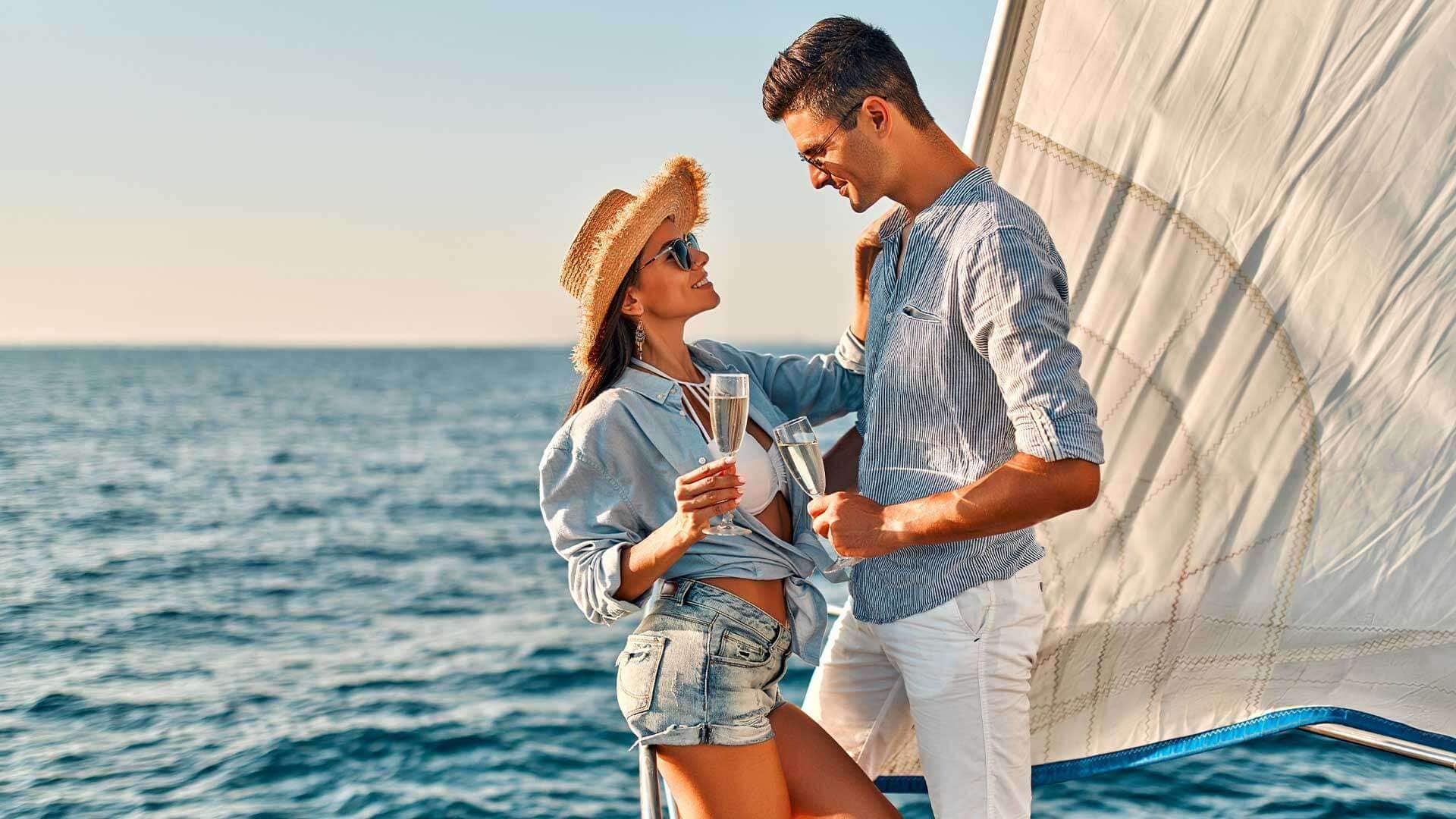 Wine tasting together with a proposal sounds like so much fun. Bring some wine with you when you go wine tasting, and the environment will create a very romantic backdrop for proposing.
17.  When she least expects
Why not pop the question when your partner least expects it? This is a great option if you don't like to go overboard and prefer something extremely understated.
18.  Use neon lights
Anywhere you like, you can hang this magnificent "Will You Marry Me?" neon lights. It will look fantastic in a dimly lit space.
19.  Carve the question on a Halloween pumpkin
We enjoy romantic Halloween proposals. 'Will you marry me?' might be carved into a pumpkin.
20.  Use a caricature pose
For an unforgettable surprise and a priceless keepsake of the occasion, get a caricaturist to depict the two of you together with a speech bubble asking, "Will You Marry Me?"
21.  Write it on a fortune cookie
One of the sweetest ways to propose a girl on yacht in Dubai is by writing the question "Will You Marry Me?" inside a fortune cookie. After dinner on your boat, surprise your spouse with a fortune cookie.
22.  Bring your favorite band along
You have a favorite musician or band. If you enjoy making grand gestures, you might include them in your boat cruise by proposing to her while your favorite music is playing.
23.  Employ morse code
Give this mug to your partner to hold a cup of tea. On the front of this chic design, the phrase "Will You Marry Me?" should be inscribed in Morse code. As they start to understand what you're asking, their expression will be an illustration.
24.  Do it while she is sleeping
If she is a light sleeper, things could not go well. But if not, place the ring on your partner's hand when she is asleep and observe how she reacts when she wakes up. A special breakfast in bed could speed up the realization. This will give your yacht proposal Dubai an amazing experience.
25.  Letter in a bottle
Ask the question in a letter that you write. Put your letter in a bottle and ask one of your crew members to serve it to her in the place of wine while you pretend to be busy with something else and see how she reacts.
26.  Including your Kids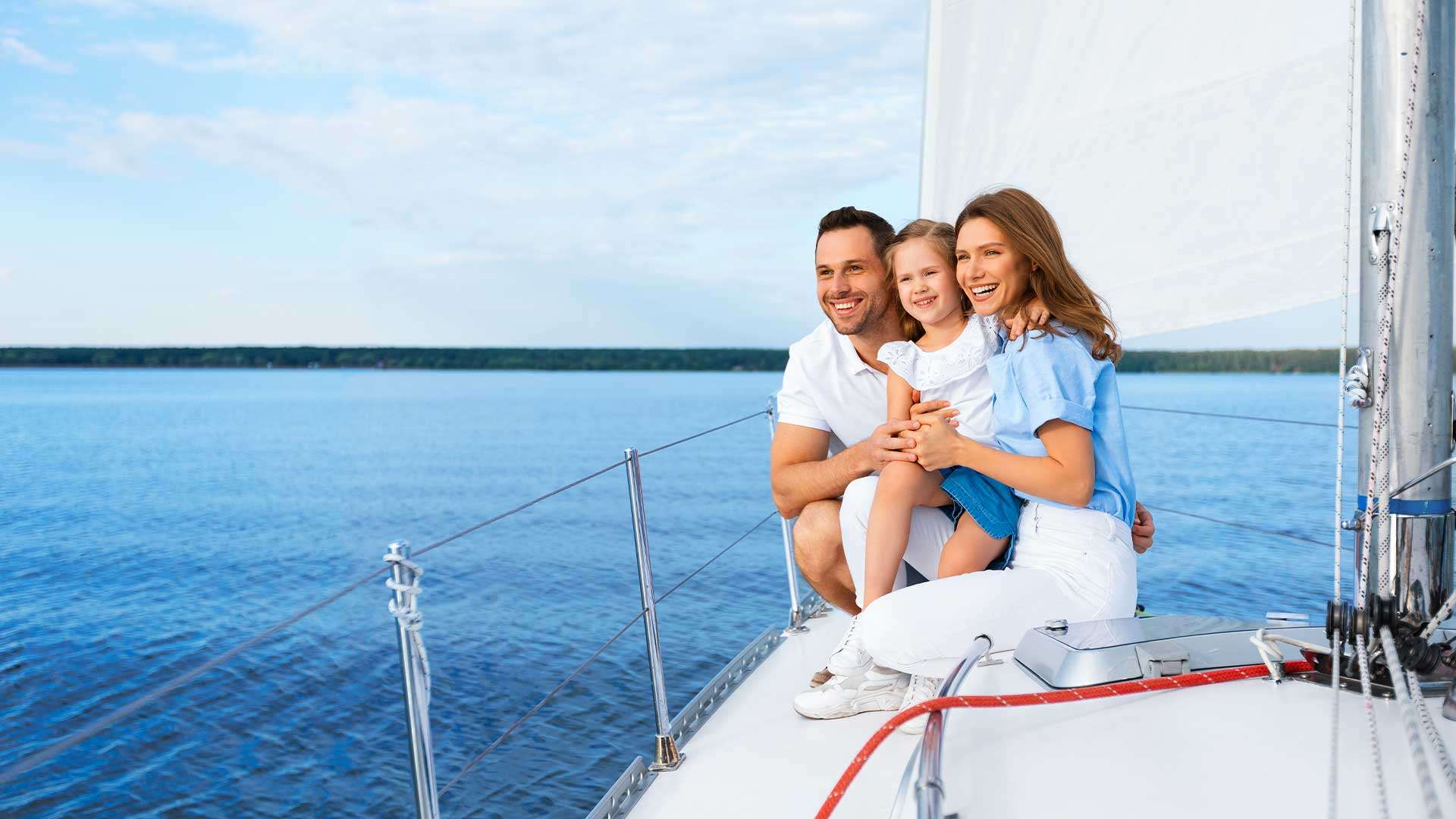 Finding ways to include your kids or the kids of your partner will make for a marriage proposal that can be about as special as it gets. Additionally, it's almost certain to make them weep.
27.  Schedule a selfie session
When she says "yes," think about snapping some priceless selfies with them. It is advisable to include friends or pets as well.
28.  Do it without saying a word
With a custom ring box, the ring will do all the talking. She will cherish it forever since it will be home to the most significant piece of jewelry they will ever get.
29.  Carol Sing the question
How about getting some friends for your yacht trip to Carol Sing? The question for you as a novel proposal.
30.  Plan it around her holiday
Plan the marriage proposal around her holiday because it will improve her preferred date more than she could have imagined.
How To Hire Yacht Proposal Event Planner
There are lots of yacht proposal event planners on the internet. All you need to do is perform an online search for a yacht event planner around your area. Next, read reviews about their track record. Find out about their past work and their performance. Then contact your choice and start the negotiation.
Conclusion
This is a one-time experience in-a-lifetime experience, so you need to make it as special as possible, and the best way to go is by organizing a yacht proposal Dubai event. Our list has all you need to wow your partner.
Frequently Asked Questions
How much does it cost to hire a private yacht in Dubai?
The price of a private yacht hire in Dubai is determined by several variables, including the vessel's age, model, capacity as well as whether additional services like a skipper and the crew are required. It typically falls between $2,963.58/day (8 place) and $15,766.54 (14 place) per week.
Can you propose on a yacht in Dubai?
A charter yacht is the most romantic location for a proposal. When you propose aboard a yacht in Dubai, the response is always "yes."
Can you drive your own yacht in Dubai?
To drive in Dubai, boat owners registered in various emirates must have a license. regardless of whether they anchor, finish, or engage in any watersports.
How many guests can you have on a private yacht?
A charter yacht's capacity is typically determined by the license it must transport passengers. However, some mega yachts have a capacity of more than 12.
How can I arrange a proposal event on yacht?
Consider the proper time. Pick an occasion that will be memorable for both of you. For instance, it might be around dusk or during sunset, in a particular location of the boat, at the beginning or at the end of the tour, or during dinner on board. Just be romantic in your choice of action.