15 Wedding Planner Responsibilities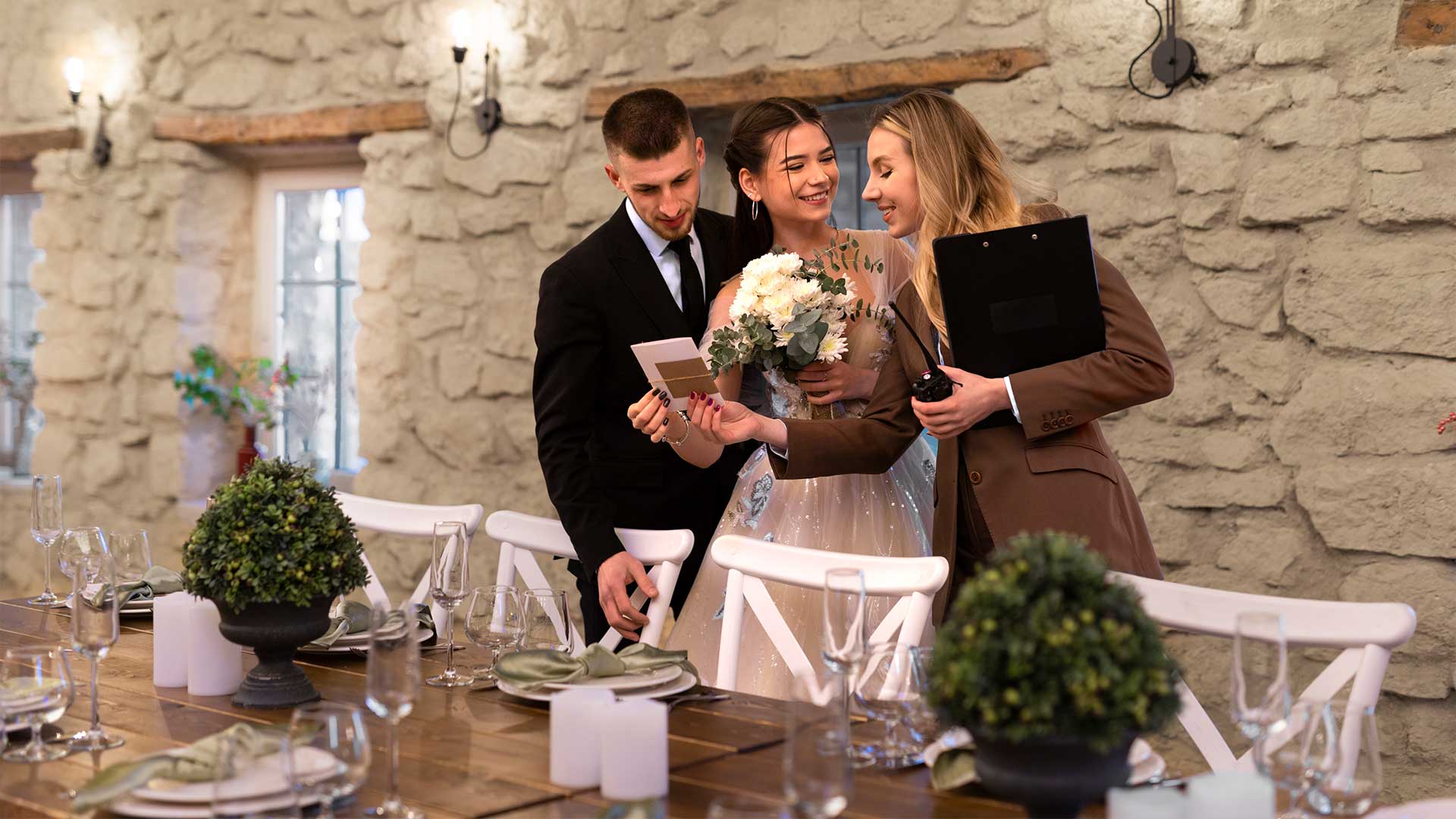 Wedding planner responsibilities are so broad that we may not even be able to discuss the full list in one post. Because planning, designing, coordinating, and even advising and recommending, all come into the picture. But the wedding planner, who is the expert here, ensures that all these different segments are well covered to make their clients' events a sound success. Wedding planners are essential members of the events management team who assist couples in creating the wedding of their dreams through rigorous planning and teamwork with other experts.
Understanding the duties of wedding planner and what you could encounter when preparing a wedding is a prerequisite for becoming a wedding planner. Knowing these can assist you in determining whether you possess the necessary abilities and industry expertise to complete these duties to a high quality.
In this article, we will cover fifteen of the most renowned wedding planner roles and how they relate to wedding events. We'll also give you some advice on how to pick a competent wedding planner who can help you put together the wedding of your dreams.
Who Are Wedding Planners?
All components of a wedding are organized and coordinated by a wedding planner. Their main responsibility is to assist couples in organizing and carrying out their ideal wedding, making sure that each detail is painstakingly planned and carried out to create a special and stress-free occasion. Wedding planners collaborate extensively with couples to fully grasp their preferences, vision, and financial constraints before helping them bring those ideas to life.
Wedding planners are quite helpful in helping couples cope with the daunting and stressful aspects of wedding planning. Couples can be guided through every step of the process, from managing their finances to vendor decisions and coordination, thanks to their competence and in-depth understanding of the field. Couples can benefit from a more simplified and joyful wedding planning process with their help, making sure that their big day is well completed and remembered.
Best 15 Wedding Planner Responsibilities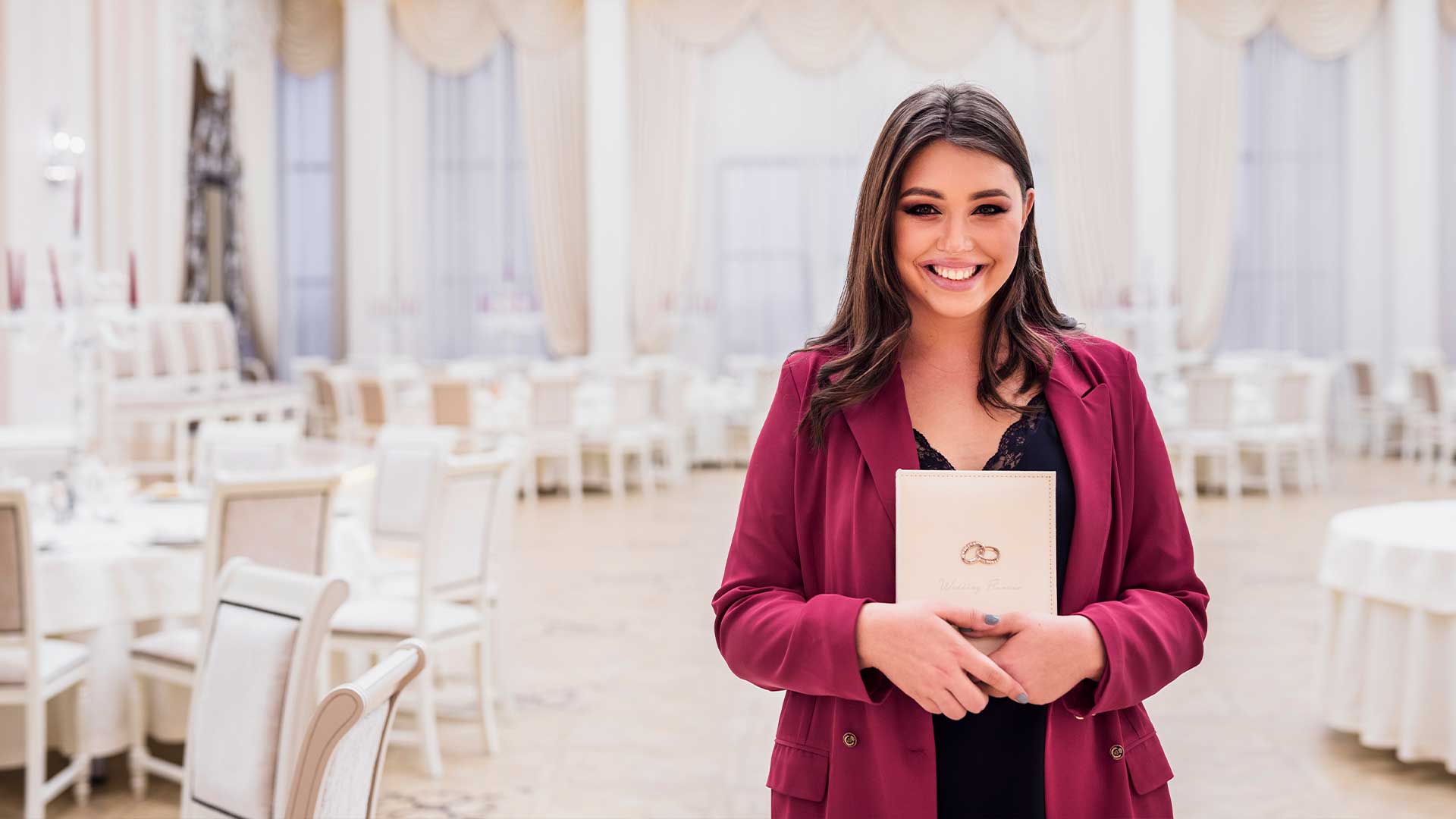 A wedding planner duties and responsibilities involve more than simply making sure everything runs properly on that special day of your life.
The following duties are included:
1. Create design components
When a couple hears "wedding planner," they frequently assume organization and planning. But most wedding planners responsibilities include design services which helps couples in choosing color plan, selecting décor, creating floor plans, renting items, and setting up the lighting system, as well as in creating the overall aesthetic of the event. If a wedding planner cannot provide these services, they can quickly put you in touch with someone who does.
2. Set up a family mediation session
According to McLean, weddings "can highlight family interpersonal relationships that lead to heightened emotions." It's frequently my responsibility to seek out compromises and have necessary dialogues. Usually, a quick explanation is all that's required to get everyone on the same page.
3. Organize the wedding budget
By guiding pricing and projections, a planner may not only assist you in creating and managing your wedding budget. Wedding planners also keep track of the due dates for your deposits and other payments to ensure that no milestone is missed.
4. Provide advice and knowledge on fashion and costume
Need a second set of eyes to help you choose your bridesmaids, groomsmen, friends and families, and other wedding party members? Let your wedding planner's expertise be your guide. Additionally, your planner can provide advice if you want an unbiased perspective when looking for your wedding attire.
5. Plan the meetings for your wedding
The chore of arranging each supplier or wedding facility meeting in the run-up to the wedding day will fall to the wedding planner, who is known for being proactive and always thinking two steps ahead.
6. Invite guests to a wedding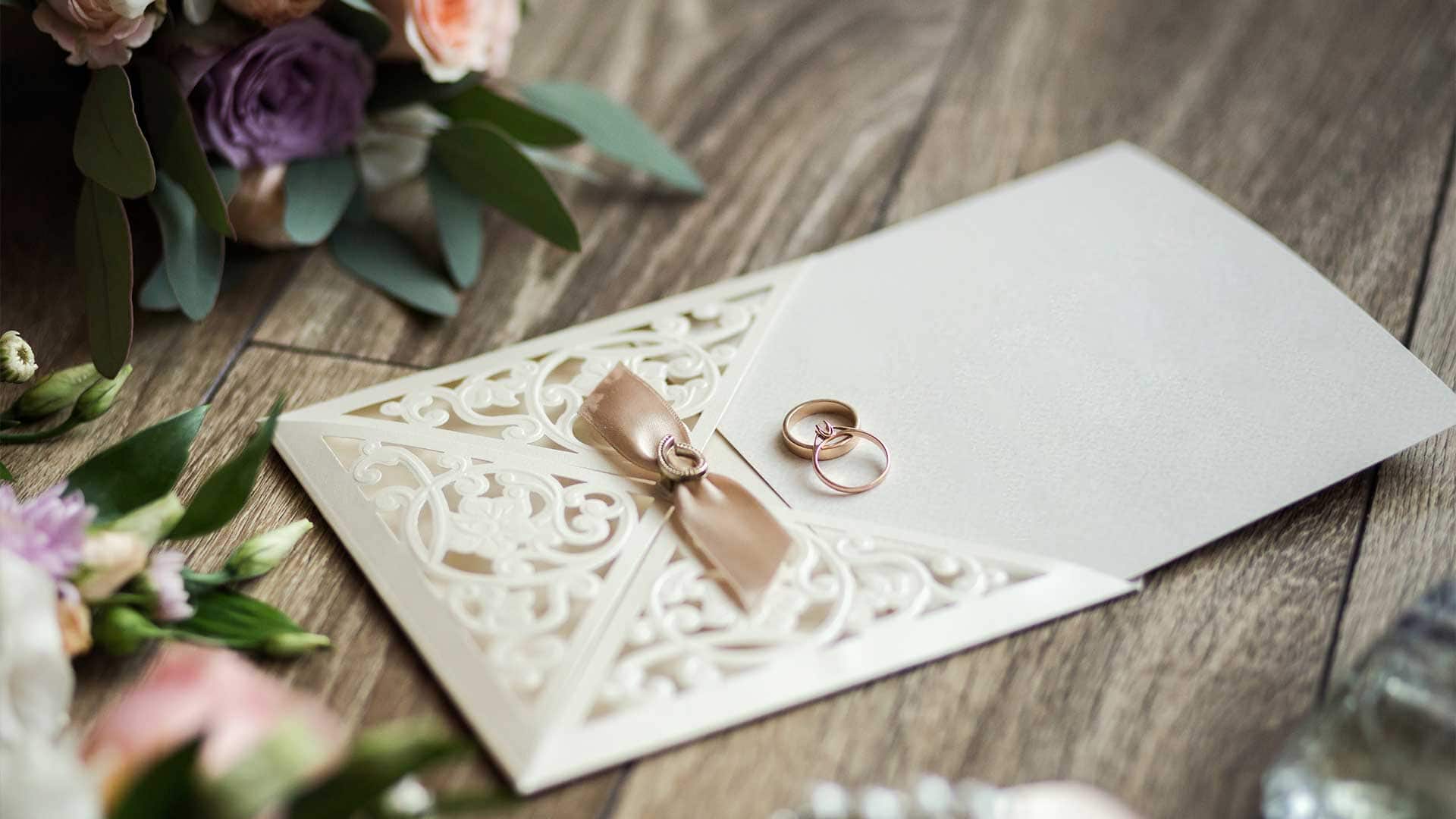 Not interested in coercing your bridesmaids or family into stuffing, stamping, and mailing every invitation? The role of the wedding planner then enters. They'll handle those tiresome tasks, allowing you to fully appreciate your engaged life.
7. Design a wedding website
When hiring a wedding planner, pay attention to their design skills because designs bring concepts to life. Although we'd like to think that creating a wedding website is fairly simple, your planner can help with all the tedious work and editing to ensure that it looks perfect (in addition to outlining every important detail for your guests, such as lodging and travel specifics).
8. Monitor your RSVPs
Every couple who has gone through their wedding preparations knows how difficult it can be to manage RSVPs. However, with a wedding coordinator by your side, take that headache off your list of things to accomplish.
9. Examine prospective wedding vendors
Everything else from the vendor team has been found, but what about your wedding planner? Consulting your wedding planner to interview any hires is one of the most crucial wedding planner responsibilities. from cooks to florists and go over vendor agreements to ensure you're only working with true industry experts.
10. Create a plan for the visitor's experience
The wedding weekend is all about the experience, and your wedding planner will make sure that your guests have a wonderful time. While you sit back and savor the memories, they'll arrange for things like transportation, hotel room blocks, welcome bags, and day-of transportation.
11. Provide etiquette guidance
Seating chart conundrums to stationery language to embarrassing "plus one" invites are all wedding planner duties. Providing etiquette is important and is something your wedding planner cannot afford to omit in the preparation process.
12. Help with wedding photo styling
You can be confident that your wedding will work closely with the photographer and the videographer to maintain the schedule, ensure their attendance at all events, design your paper goods, and ensure the bride doesn't have a hairpiece hanging in her face that she'll regret seeing in the pictures.
13. Organize rowdy visitors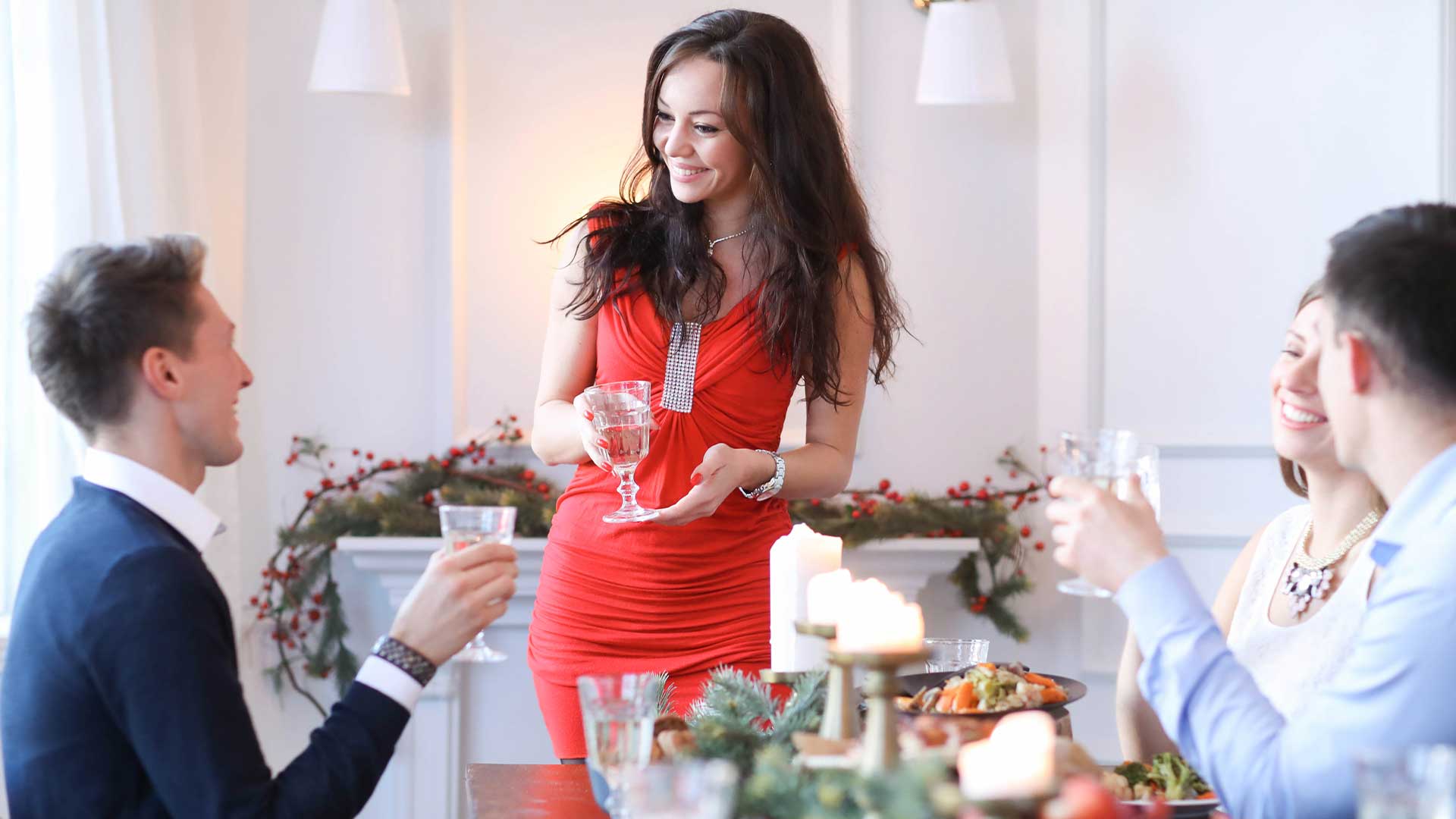 A guest who has had a few too many and is making a scene is something couples don't want to experience. Any overindulgent guests will be offered coffee by a brilliant planner, who will also relocate them out of the way, so the bride and groom won't even notice.
Let us examine all the factors you need to take into account before hiring a wedding or event planner.
14. Conduct research
Before hiring somebody, do a ton of web research. To ensure you're receiving what you pay for, look at their websites, read reviews and testimonies from other married couples, or visit other review sites.
15.  Seek advice from wedding planners or check online reviews
Have you ever attended a friend's or relative's wedding? Did you adore the planning and execution of their wedding?
If so, you should enquire further about the wedding's planning and coordination. They should be able to provide you with the name and contact information of their wedding planner so you can schedule a consultation with them.
16. Consult other wedding planners
You can schedule a meeting with an event planner before you hire him/her. You should meet with them and interview them in addition to meeting with them. Ask them a lot of questions regarding the products or services they provide. Or inquire about how they overcame unforeseen issues while planning a wedding. The planning of an ideal wedding to always remember is a significant job, and you might consider them for it.
Types of Wedding Planner
Yes, there are many kinds of wedding planners out there, and choosing the right one might be an overwhelming task. To make the process easy for you, first consider your alternatives.
Let us look at the various kinds of wedding planners available so you can make an informed decision about the type of wedding planner you are interested in or do not want.
1. Part-time wedding planners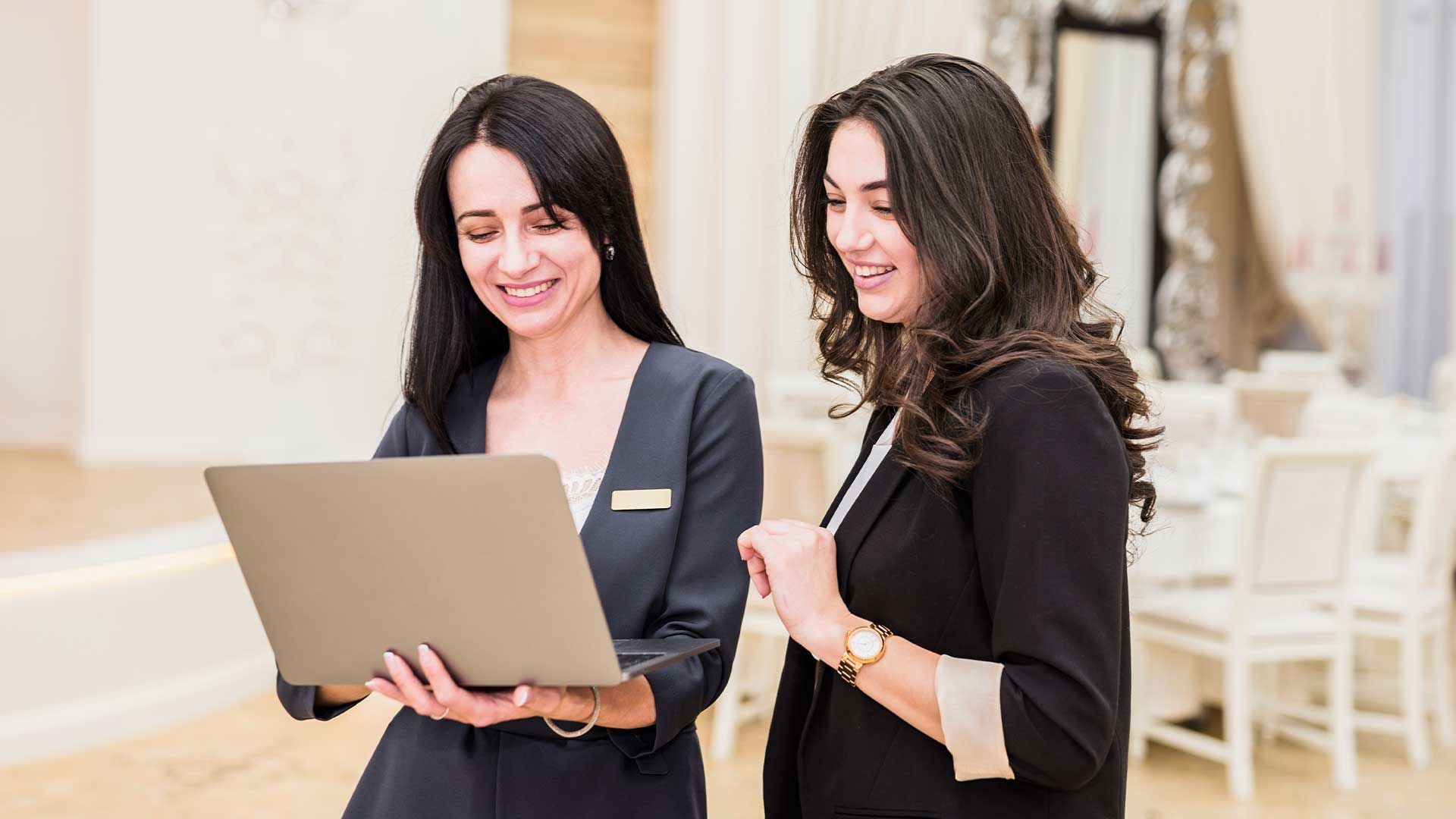 The knowledge and abilities of part-time wedding planners are equivalent to those of full-time wedding planners, but they lack the time to handle the complete wedding. Partial wedding planners, as compared to full-time wedding planners, only concentrate on a few aspects of wedding planning. How can they assist you with your wedding? They can assist you with anything on your to-do list, or at least a portion of it. You might request that they focus on the most crucial elements of your wedding.
Or, as they are familiar with the ideal suppliers for your wedding, you might ask them to provide you with solid suggestions for wedding locations. The best part is that they give you expert advice and direction to make sure you are selecting the appropriate wedding planning options. Hiring a part-time planner is unquestionably your best option if you believe you can handle your wedding on your own but still need some assistance to make sure you're making the appropriate preparations.
2.  Full-time wedding planners
Dealing with full-time wedding planners is the best option for couples who lack the time or the knowledge necessary to arrange a wedding. You will enjoy the full benefits of wedding planners if you choose to hire one for your wedding. Full-time wedding planners assist you in organizing every aspect of your wedding, from start to finish. They handle all of the general duties of a wedding coordinator outlined above.
Full-time service wedding planners are prepared to take care of all the wedding planning details so you don't have to, from selecting the best wedding providers to organizing you and everyone else on the big day. Your wedding day and other related festivities will go off without a hitch if you hire a full-time wedding planner.
Conclusion
Now you have an idea of wedding planner responsibilities. But the truth is that the list is endless, so I advise you to leave the heavy lifting to the professionals and focus your energy on what matters to your big day the most. Give your wedding planner complete control over the planning but be sure to communicate your preferences to them so you get just what you paid for.
Frequently Asked Questions
Who plans the wedding?
The primary obligation for the bride and the groom is obviously to get married, but there are numerous planning considerations to be made first. To share the burden and ensure that all parties are content with the plans, the bride and groom should ideally collaborate on these decisions.
What are the characteristics of a wedding planner?
The commitment to creating a fantastic event and the background to support it are what distinguish exceptional wedding planners. Imagination and originality, however, are two prospective personality attributes that are advantageous, though not essential, for becoming a great planner.
What is the role of a wedding planner?
A wedding planner's job encompasses every facet of the celebration, from attire and flowers to ceremony and reception locations, food, drink, and entertainment. They can also arrange lodging, amenities, and comforts for visitors.
What is the key to success for a wedding planner?
The capacity to present original ideas and put them into practice to give their clients a memorable experience is essential to a wedding planner's success. Wedding planners might become inventive with various areas of the wedding planning process depending on the needs of a customer.
What skills are needed for a successful wedding planner?
Wedding planning requires more than simply impeccable taste. Creativity, communication, organization, and meticulous attention to detail are the top qualities and responsibilities of a wedding planner.